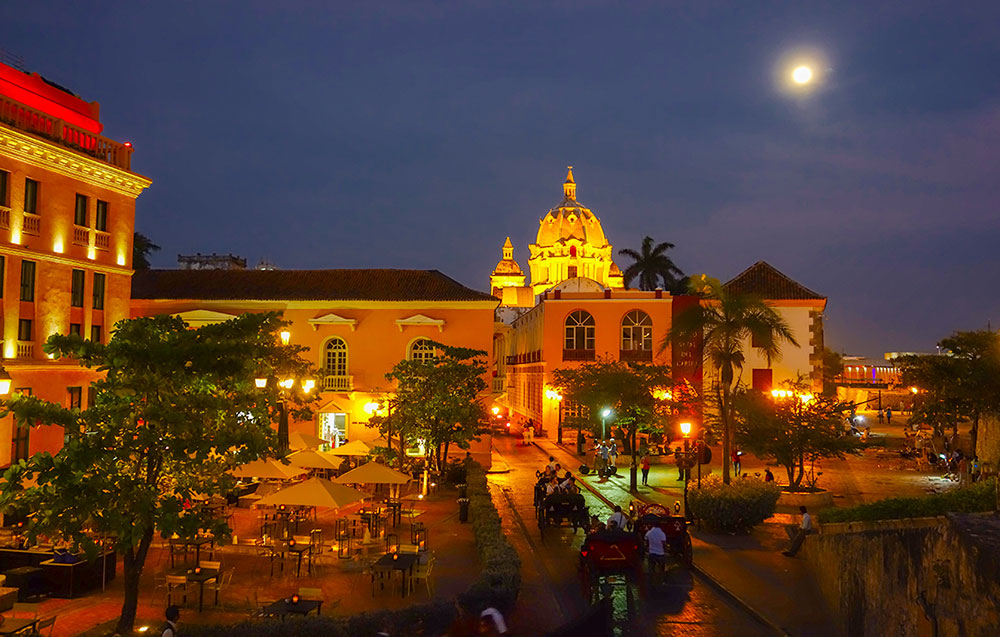 Why Vacation in Cartagena Colombia?
I've been thinking about vacationing somewhere warm, somewhere with cultural importance and history, and somewhere hip and on the cutting edge of everything cool (like world-class music events and amazing food) why not a vacation in Cartagena?
This seaside city at the northern edge of Colombia has everything you could ever want from a Caribbean vacation getaway all rolled up into one great destination. You get to see, touch, and feel history all around you while staying in the thriving heart of a UNESCO World Heritage Old City. You get great cultural events like film festivals and days-long classical music expositions steps away from the sandy beaches of the Caribbean. You get one-of-a-kind nightlife hotspots right around the corner from some of the funkiest and most adventurous restaurants in South America.
Plus, when you stay in our of our luxury vacation rental homes in Cartagena, you get to live your vacation like a local—not looking in at all the amazing things from the outside. Don't be a tourist—be an explorer!
The Sun and the Sand
Cartagena's Caribbean location make it an amazing jumping off point if your idea of an excellent vacation is sitting in the pristine white sand of the Rosario Islands with a good book (or an even better cocktail) in your hand while watching all the beautiful people parade by. Just minutes from the harbor by speedboat (or private luxury motor yacht), the Rosario Islands offer a tropical sunbathed escape unlike any other you'll find in the Caribbean. You get the exotic flavor and feel of the Caribbean with a distinctive Colombian flair.
Sit and sip in the sand, snorkel one of the Caribbean's most pristine coral reefs, or party all night long after the sun goes down. It's all up to you.
The Culture
Cartagena is one of the most historic cities in The New World. Once the thriving transportation hub of the Spanish Empire in South America, Cartagena opened Colombia to the world. Here' you'll still see colonial Era buildings standing as they were hundreds of years ago. You'll see churches built in jaw-dropping European styles. You'll see renowned fortifications built to protect Spanish gold and emeralds from marauding pirates and foreign armies. But you'll also experience the living breathing Colombian culture that is such an interesting blend of native traditions and Spanish influence.
From museums and iconic historical landmarks (some of which are on UNESCO's list of World Heritage Sights) to street vendors selling everything from traditionally prepared foods to handcrafted mochi bags and more when you vacation in Cartagena it's hard not to feel like you've stepped back in time.
But, turn the next street corner and you find yourself facing an explosion of new world culture in the form of bistros and eateries famous the world over, nightclubs and bars that bring people from all over the world, and first-class accommodations and high-end shopping unparalleled outside Medellin or Bogota.
• Art Galleries
• Museums
• Music and Food Festivals
• Film Festivals
• Iconic Holiday Celebrations
It's all here in Cartagena.
The Food
And speaking of the food . . . Cartagena has become a foodies' paradise in the last ten years. The influx of chefs from all over the world has created one giant mixing pot where fanatics can find almost anything to tickle their taste buds. From traditional Colombian and Caribbean dishes like fresh ceviche and coconut rice to outlandish combinations like Peruvian fusion with its deep-seated Asian influences if you can't find something good to eat in Cartagena you've probably not left your room yet.
People visiting Cartagena are often amazed to find authentic Italian pasta restaurants (run by authentic Italians) right next to gastropubs featuring combinations Colombian influenced Asian dishes and new takes on the American icon: the cheeseburger.
You could eat at a different location every day for the entirety of your Cartagena vacation and never sample the same thing twice.
The People
What really makes Cartagena different from any other city in Colombia is its people. Here you'll find an eclectic blend of native Colombians, world travelers and expatriates from Europe, and castaways from any of a hundred Caribbean islands all living together in a modern metropolis.
This unique blend gives birth to a fun, friendly, and vibrant community that is always interested in new things while it constantly holds on to traditions of the past. (Not to mention just about everyone is beautiful!)
Our Exclusive Luxury Vacation Rental Homes In Cartagena
But it's hard to really get a feel for a place if you're spending your time in a hotel. That's why we offer exclusive access to a number of luxury vacation homes in Cartagena. These beautifully restored and modernized buildings boast authentic Colombian architecture and culturally historic accents but give you every modern amenity you could desire. Plus, being located in or just minutes from the city's historic center (The Walled City of Cartagena) you'll have easy access to everything from amazing sightseeing opportunities to culturally awe-inspiring exhibitions.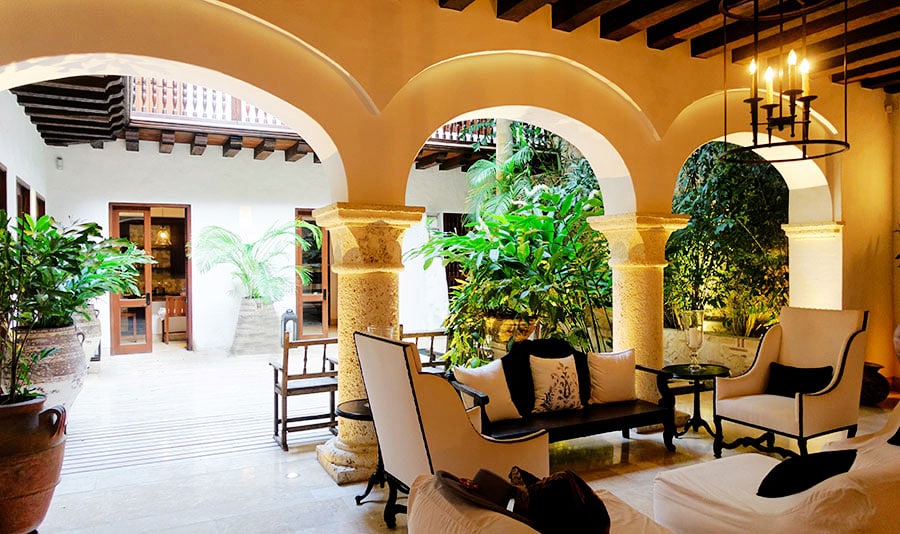 Indeed, our vacation getaways become more than just a room in which to sleep. They become your home away from home in which you can relax, plan new adventures, and even entertain friends old and new. And every one of our luxury vacation rentals in Cartagena offers complimentary concierge service so you can get whatever you need with one phone call.
Come explore Cartagena with us and find out why this Caribbean city will be your new favorite vacation home away from home.