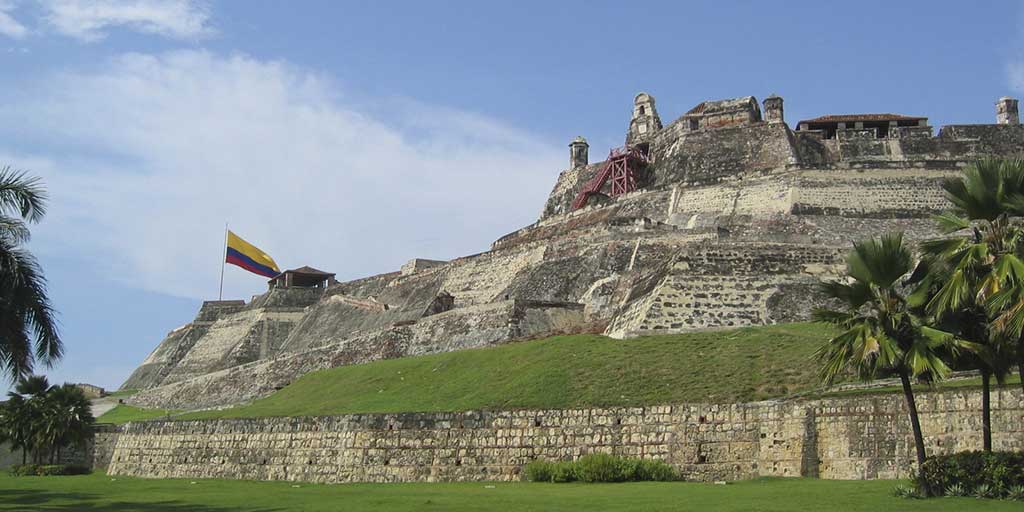 Exploring Cartagena's Rich History and Culture
Cartagena, a captivating Caribbean city, boasts a history that blends Spanish Colonial and indigenous Colombian cultures. It's a top destination for both vacationers and those seeking a tropical lifestyle change. Discover the essential sights that define the heart and soul of Cartagena.
Castillo San Felipe de Barajas: A Super-Fortress in Cartagena
Designed by Dutch engineer Richard Carr and completed in 1657, Castillo San Felipe de Barajas is an imposing fortress. This "super-fort" once safeguarded gold shipments and defended against marauding pirates. With its eight formidable cannons, it controlled land and sea approaches to the city. Today, this UNESCO World Heritage Site hosts numerous social and cultural events, adding a modern twist to its storied past.
Plaza de Bolivar: A Tranquil Oasis in the Heart of the Walled City
Plaza de Bolivar, nestled within the Walled City, offers a welcome respite from the Caribbean sun. Here, travelers can unwind and sip "tinto" (sweetened black coffee) served by mobile baristas. While the centerpiece is a statue of Simon Bolivar, the Plaza is surrounded by stunning architecture, making it a haven for amateur photographers and photojournalists.
Iglesia de San Pedro Claver: A Tribute to Compassion and Devotion
The Iglesia de San Pedro Claver, built in the 18th century, is a testament to faith and compassion. Named after San Pedro Claver Corberó, it houses his remains in a glass coffin. San Pedro Claver became the patron saint of Colombian slaves, tending to the sick and baptizing thousands of Africans forcibly brought to Cartagena during the era when the city had the Caribbean's largest slave market. The church continues to draw the curious and the devout.
The Popa Monastery: Where History Meets Spectacular Views
The seventeenth-century Popa Monastery, perched atop La Popa de la Galera, is an iconic sight visible from anywhere in Cartagena. A small fee grants access to a beautiful courtyard and historic religious artifacts. However, the real draw is the panoramic vista: a 360-degree view encompassing Bocagrande's high-rises, Castillo San Felipe, the bustling commercial seaport, and the shimmering azure waters of the Caribbean Sea. It's a must-visit spot for breathtaking views of Cartagena's landscape.
Discover Cartagena: The Capital of the Caribbean
These essential sights offer just a glimpse into what makes Cartagena "The Capital of the Caribbean." Grab your camera and immerse yourself in the city's rich history, captivating culture, and stunning vistas. Cartagena invites you to explore its treasures and create unforgettable memories.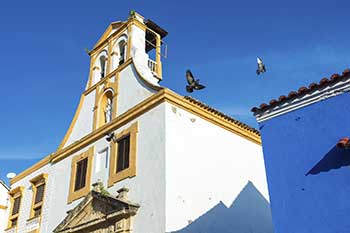 Iglesia Santo Toribio
In the highly desirable San Diego District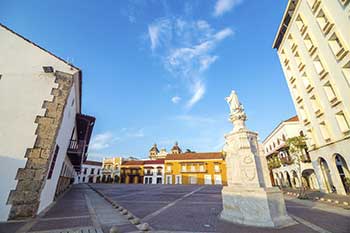 Plaza De La Aduana
One of the larger Plaza's in the Old City Walls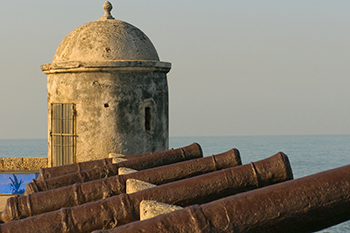 Cartagena Old City Wall
Built in the 16th Century and still an impressive reminder of days gone by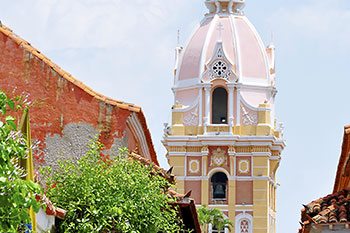 Cathedral Cartagena Colombia
In the Center of the Old City Walls