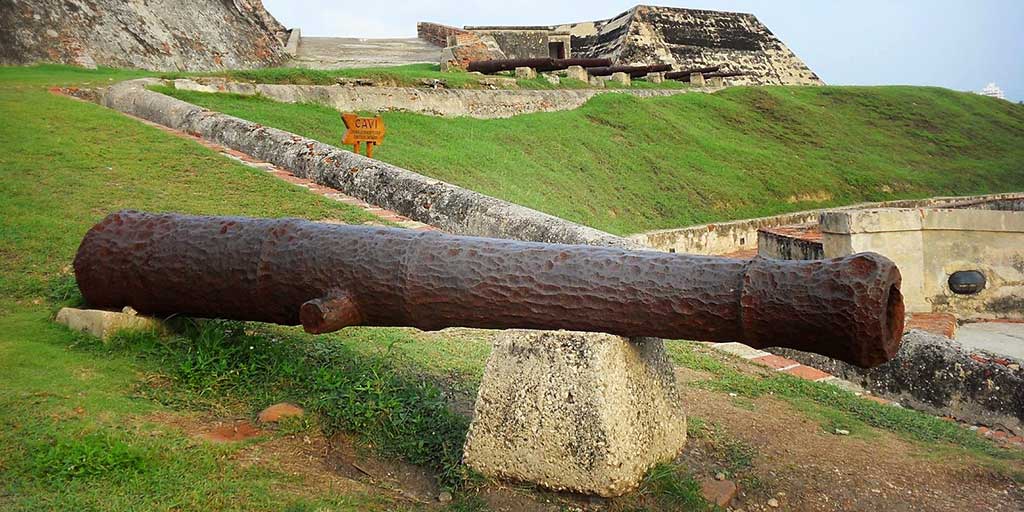 Castillo San Felipe de Barajas
The massive Castillo San Felipe de Barajas sits atop the Hill of San Lázaro, overlooking Cartagena de Indias as it has done for centuries. Now instead of Spanish soldiers and crack-shot gunners defending the harbor and city from pirates and rival empires, the fort is full of travelers searching out the rich history of this Caribbean seaport and some of the most breathtaking views of the city below.
The fort, like so many of the buildings in Cartagena, is an excellent example of Spanish Colonial architecture and a physical reminder of life in the sixteenth and seventeenth centuries. In fact, the fort itself has been called one of the most impressive examples of Spanish military architecture in the New World. Now, for just a few pesos, visitors can step back in time to when Empires warred over undiscovered territories and recapture some of that romance and grandeur for themselves.
Spanish Empire
Cartagena de Indias was once one of the Spanish Empire's most important transportation hubs in the New World. Hundreds of ships regularly passed through the port loaded with exotic treasures like gold and gems, chile peppers, cocoa beans, and tobacco—billions of dollars' worth of cargo. As such, Cartagena was a ripe target for pirates. In fact, one historian called Cartagena "likely the most looted port in the New World."
The Spanish took drastic measures to protect this strategic and financial investment employing the most famous military engineer of the Crown of Spain, Bautista Antonelli, to build fortifications around the entire city, including the fortified wall around the city center and the Castillo San Felipe de Barajas. Named in honor of Phillip IV of Spain, the fort was constructed in such a way that the 8 guns and garrisoned soldiers could hold off both land and sea attacks—which they did triumphantly in 1741 during the Battle of Cartagena de Indias. When British Admiral Edward Vernon led 23,000 men and 186 ships to Cartagena the Spanish held off the month-long siege with just 3,000 men and 6 ships!
UNESCO World Heritage Site
Castillo San Felipe de Barajas was listed as a UNESCO World Heritage Site in 1984 for its historical importance but it also affords one of the most stunning vistas you'll ever see. Modern travelers can climb atop the parapets and snap photos of the beautiful blue sea or the mixed skyline at the heart of Cartagena. You can even get an aerial view of the Walled City! You can also escape the heat of the day exploring the winding maze of "spooky" tunnels connecting portions of the fort.
Whether you're an adventurer who likes to immerse yourself in history or simply want to take in the most stunning views of Cartagena and the Caribbean, the Castillo San Felipe de Barajas is a must-see when you're staying in Cartagena.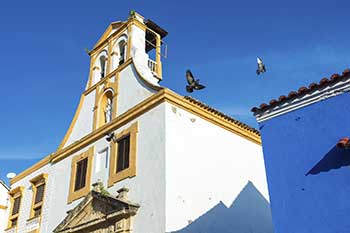 Iglesia Santo Toribio
In the highly desirable San Diego District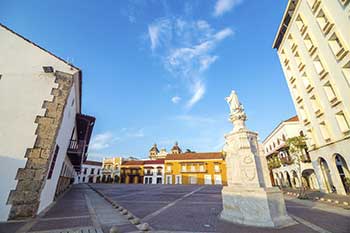 Plaza De La Aduana
One of the larger Plaza's in the Old City Walls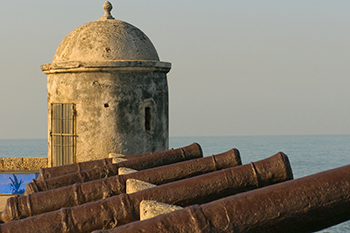 Cartagena Old City Wall
Built in the 16th Century and still an impressive reminder of days gone by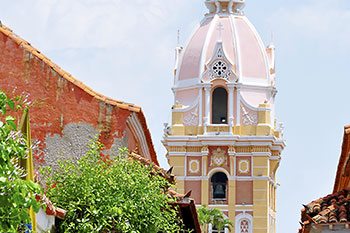 Cathedral Cartagena Colombia
In the Center of the Old City Walls