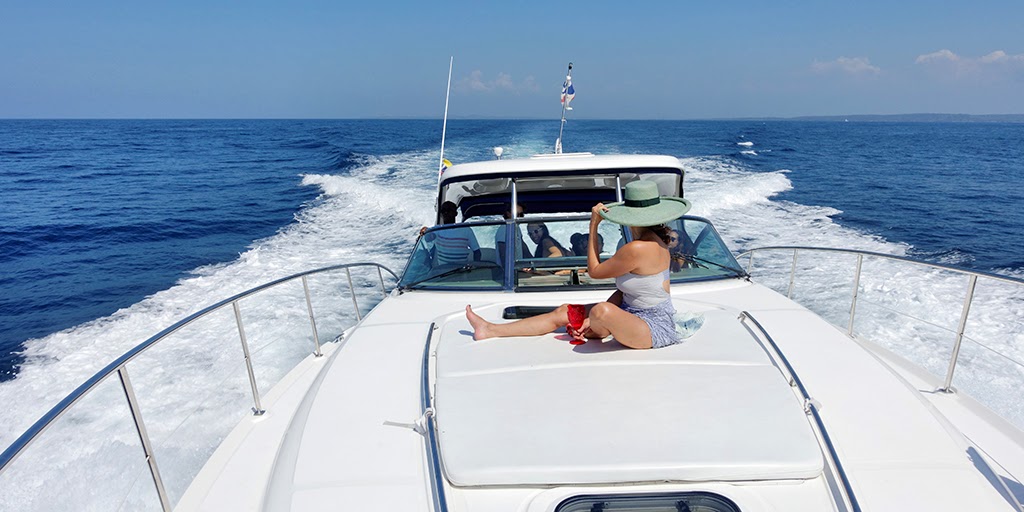 Boating in Islas del Rosario (Rosario Islands)
Undoubtedly, one of the jewels in Colombia's crown, the Rosario Islands can only be described as a slice of tropical heaven and an amazing place to go boating. Turquoise blue waters gently lap white sandy beaches, bordered by lush forests of natural vegetation.
Home to some of Colombia's most beautiful beaches, gin-clear waters teem with myriad marine life, colourful, pristine reefs offer excellent snorkelling and diving, and a network of small, nearly deserted coral islands promise secluded retreats to hide away from the world.
Also known as Corales Islas del Rosario, the Islas del Rosario is an archipelago of 30 islands located off the coast of Colombia, southwest of Cartagena. Declared a Colombia National Park in 1977, the protected islands are home to an incredible array of coral reefs brimming with sea life, thick mangrove swamps, and glassy lagoons, creating an unrivalled ecosystem.
Beautiful beaches abound in these islands, Playa Blanca (meaning 'White Beach') on the island of Barú is very popular. Voted as one of the best beaches in the world, here you will find beautiful stretches of powder-white sand and crystal-clear waters where you can laze in a gently swinging hammock all day and soak up the scene. The island also offers a range of accommodation if you want to extend your stay in paradise.
The best way to experience these spectacular islands is to island-hop them on a day trip by private boating and ending on a beautiful beach for lunch. Have a close up look at the local marine life, before heading onto the private islands such as Isla del Encanto, Isla del Pirata, Isla Cocoliso for some downtime, or the popular Playa Blanca for a delicious local 'mojarra' (fish) lunch.