The Spirit of Getsemani: Cartagena's Lively Oasis
While Cartagena's Old City captivates travelers with its authentic Spanish Colonial charm, those seeking to dive deeper into local life will find Getsemani to be the city's cultural nerve center. This dynamic neighborhood, situated just beyond the historic Old City walls, is the locale of choice for travelers and locals alike, eager to bask in its culturally rich atmosphere, vibrant arts scene, and enticing mojito-infused nightlife.
Getsemani's fascinating transformation from a once impoverished barrio into an international travel sensation mirrors the resilience of its people. The neighborhood, which was primarily home to servants catering to the upper class, faced a period of decline in the 80s and 90s. However, much like New York's transformation in the 70s, Getsemani has undergone a remarkable Renaissance over the past decade, rising from its past to become the true heart of Cartagena.
This vibrant neighborhood has now catapulted itself into the international travel scene, earning the title of the "hippest" neighborhood in Cartagena from astute travel writers. Its compelling allure draws visitors from across the globe, who are drawn to its eclectic blend of historical charm and modern vibrancy.
Not only is Getsemani becoming one of Cartagena's fastest-growing entertainment hotspots, replete with jazz clubs and lively salsa venues, but it's also establishing itself as a significant culinary destination in the Caribbean. Today, Getsemani not only preserves the essence of Cartagena's history, but it also represents its vibrant present and promising future, making it an unmissable experience for any visitor.
Discover the Daytime Charm of Getsemani
By daylight, Getsemani embraces a more relaxed vibe, making it an ideal spot for those who appreciate life's quieter moments. Begin your day with a freshly brewed cup of Colombian coffee at a street-side café, watch as the world passes by at Plaza de la Trinidad, or simply meander through the colorful alleys, admiring the striking murals that tell stories of Getsemani's rich history and the resilience of its people.
This beloved neighborhood invites you to take a leisurely walk, exploring a treasure trove of boutiques, artisanal shops, and local eateries. Immerse yourself in the world of Cartagena's artists at local galleries, or join in on a yoga session at the charming Parque Centenario.
In Getsemani, every moment is steeped in history, draped in vibrant colors, and spiced with an undeniably Colombian flavor.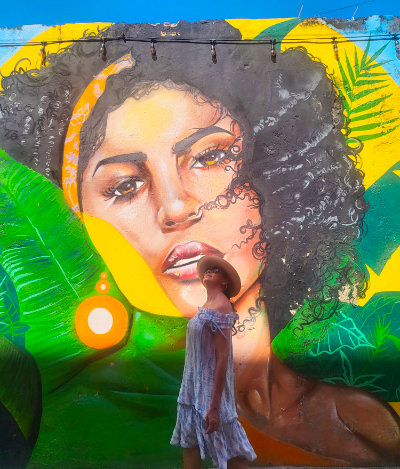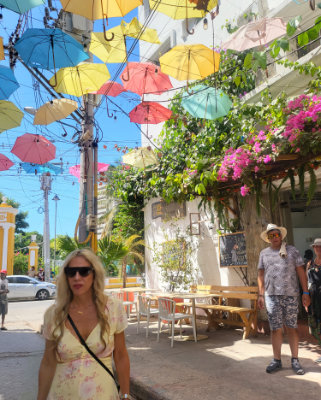 A Vibrant Nightlife: The Heartbeat of Getsemani
As the sun sets, Getsemani truly comes alive. The night rings with laughter, music, and lively conversation, forming an enticing soundtrack to the neighborhood's nightlife. The labyrinth of streets transforms into a lively stage, featuring impromptu salsa dancing, engaging street performers, and bustling bars that serve as social hubs where locals and tourists alike share stories under the moonlit sky.
From the renowned Cafe Havana, known for its infectious live salsa and warm, pulsing atmosphere, to the chilled-out rooftop bars where you can sip on locally crafted cocktails with panoramic views of the city, the night in Getsemani is as diverse as it is vibrant.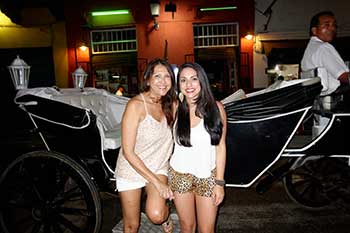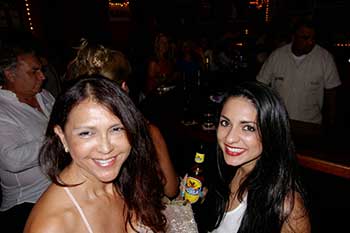 The Hotspots: Unmissable Experiences in Getsemani
Getsemani's bustling alleyways offer an endless array of sightseeing opportunities and adrenaline-pumping activities. Here are a few must-visit locales and experiences that should feature prominently in your itinerary. When the sun sets over the vibrant city of Cartagena, Getsemani springs to life in a symphony of sound, color, and excitement. This trendy district is a paradise for night owls, boasting a range of lively venues where you can dance, drink, and socialize until the early hours.
Café Havana: The Heartbeat of Getsemani's Nightlife
As the sunset drapes the city in a blanket of stars, Getsemani's heart pulsates to the rhythm of Latin beats. At the heart of the district's thriving nightlife is Café Havana, a legendary locale that's become synonymous with good times in Getsemani. Known for its infectious salsa beats, it's the perfect place to show off your dance moves, or simply sit back with a crafted cocktail, soaking in the vibrant atmosphere. Expect live performances from local and renowned musicians, keeping the dance floor filled and spirits high until dawn.
La Iglesia de la Santisima Trinidad
This historic church adds to Getsemani's charm with its simple yet significant architecture. Located at one side of Plaza de la Trinidad, it's not only a place of worship but also an important landmark that witnessed crucial events in Colombia's independence history. An evening visit allows you to see it beautifully illuminated, adding a divine aura to your Getsemani exploration.
Local Cuisine at Callejon Angosto
Get a real taste of Cartagena at Callejon Angosto, a street renowned for its local eateries. Immerse in the flavours of Cartagena as you try mouth-watering street food like arepas, empanadas, and fresh tropical fruit. This experience is a must for food lovers wanting to sample authentic Colombian cuisine.
Urban Canvases: Getsemani's Street Art and Murals
Art aficionados, get ready to be impressed. Getsemani's vibrant art scene is a visual feast, with stunning murals and captivating street art transforming ordinary building walls into open-air galleries. Enjoy a leisurely walk through these lively streets, admire the captivating artwork, and learn about the local talents crafting these masterpieces.
Live Music at Trinidad Square
While Plaza de la Trinidad is a historic landmark, it's also a vibrant community gathering place where locals and tourists alike enjoy spontaneous live music performances. From impromptu salsa dancing sessions to awe-inspiring acrobatic performances, there's always something happening at this lively square. It's a spectacle that embodies the district's spirit – spontaneous, vibrant, and inclusive.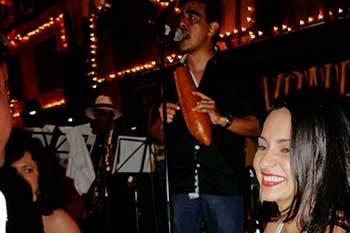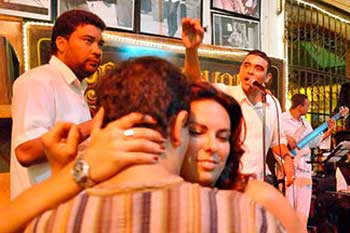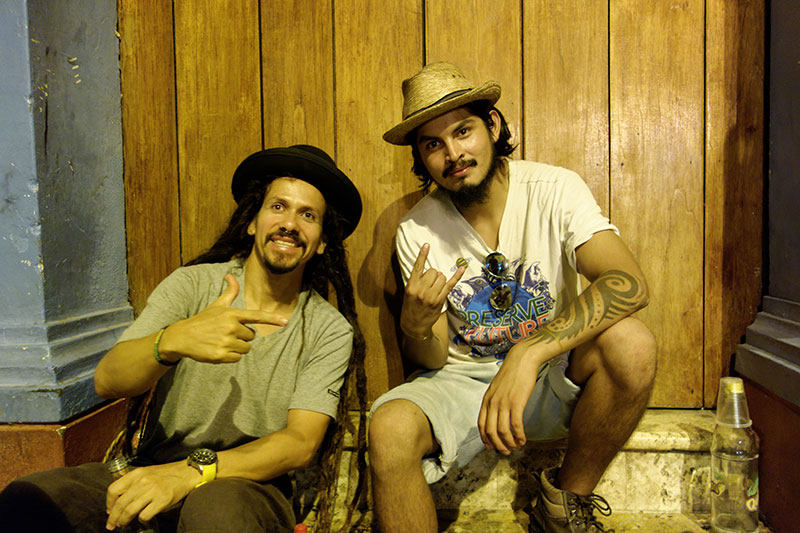 Bazurto Social Club: Authentic Rhythms and Local Beats
Another gem in Getsemani's crown is the Bazurto Social Club. Known for its electrifying Champeta music (a rhythm born in Colombia's Caribbean coast), it's an ideal spot to immerse yourself in local culture and music. Decorated with Afro-Caribbean artwork and offering a variety of tropical cocktails, Bazurto guarantees a unique and lively night out.
Demente Tapas Bar: A Stylish Retreat
For an authentic Cartagena nightlife experience, Quiebra-Canto is a must-visit. This iconic venue regularly hosts live music performances featuring genres ranging from jazz to salsa. With a warm, inviting atmosphere and fantastic views of the bay, it's the perfect spot to dance the night away.
Your Invitation to Explore Getsemani Awaits
So there it is, your intimate glimpse into Getsemani, the beating heart of Cartagena. Now that you've peeked into its vibrant streets, inviting cafes, colorful nightlife, and rich history, it's time to step into the pages of this living story.
Whether it's the enchanting salsa rhythms, the captivating murals, or the taste of a perfectly blended mojito on your lips, Getsemani is ready to etch indelible memories into your travelogue. We can't wait for you to discover its charm, embrace its energy, and join in the dance of life that's uniquely Getsemani.
Remember to share your unforgettable moments and discoveries with us. Here's to your grand exploration in Getsemani – where every moment is a story waiting to be told. Happy exploring!
Follow us on Instagram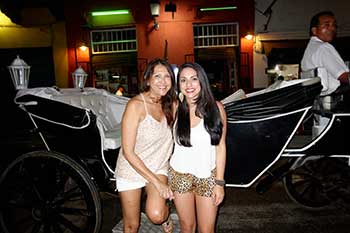 Club Havanna
Arriving outside Club Havanna by Horse and Carrriage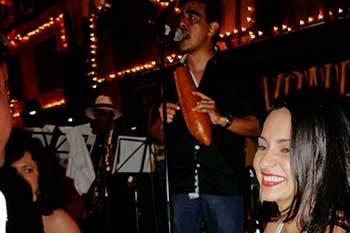 Live Salsa
In Café Havana to the early hours of the morning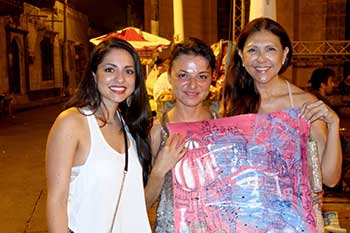 Street Artistans
in Getsemani's Plaza de la Trinidad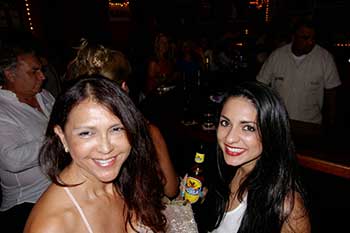 Party all Night
It isn't hard to get into the mood of the Cuban vibe in Café Havana with live salsa