Hampton's Guide to Cartagena de Indias

Cartagena has literally been an international travel destination for centuries. Today it brings a veritable who's who from all over the world including wealthy Colombian movers and shakers, Hollywood A-List celebrities, and the shooting stars of the global gastronomy scene. But Cartagena isn't just for the elite. More and more travelers are falling in love with this Caribbean escape with every week-long vacation or month-long holiday. The problem is not figuring out why to visit Cartagena it's what to see and do in Cartagena while you're here.
We have put together things to do and see in Cartagena compiled by people in-the-know—people who were born here, people who fell in love with the city, people who wouldn't trade a week in Cartagena for any other Caribbean vacation!
Martha Hampton, Founder of Cartagena Colombia Rentals was born in Cartagena De Indias and is a US Citizen.
Read on all eReaders
Amazon Kindle * Sony e-Readers * Barnes & Noble Nook's * Kobo * iPhones * Androids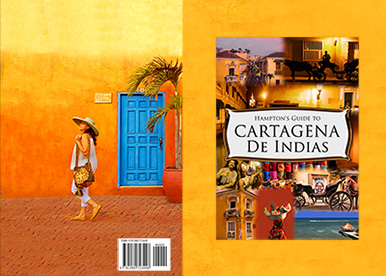 Hampton's Guide to Cartagena De Indias

Available at Amazon
Clicking on the Amazon logo above
It would be fantastic if you could be so kind as to leave a review once you have read the book. Thank you in advance.