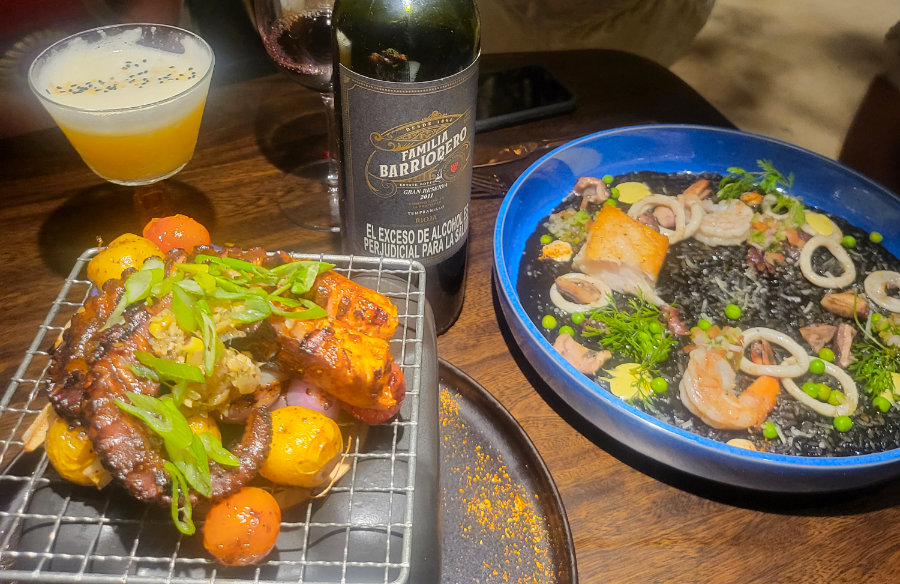 The Top 7 Restaurants in Cartagena's Old City
Discover the culinary delights of Cartagena, a city where tradition meets modernity and local flavors are combined with innovative cooking techniques. As a foodie destination, Cartagena has gained a reputation for its diverse range of restaurants, making it an ideal spot for adventurous diners and passionate chefs.
Colombia's location on the Caribbean and South America's tip has significantly influenced the local cuisine, and Cartagena is one of the best places to experience it. From traditional dishes to contemporary creations, chefs in this colonial city expertly blend Colombian and Caribbean flavors, producing an explosion of tastes and aromas that will tantalize your senses.
As the culinary scene in Cartagena evolves, chefs are continuously adapting and updating their menus, ensuring that the city's dining experience remains fresh and exciting. The restaurants within the Walled City are particularly noteworthy, with a wide range of options that cater to different tastes and preferences. With so many excellent choices, picking the perfect spot for your next meal can be overwhelming, but fear not; we've got you covered. Keep reading to discover the top restaurants in Cartagena that you absolutely must try.
Uma Restaurant
San Diego Calle del Curato. 38-99, Cartagena de Indias, Bolívar, Colombia (45 second walk from Plaza San Diego)
If you're looking for a dining experience that combines traditional Colombian cuisine with modern touches, Uma restaurant in the Old City of Cartagena should be on your radar. This restaurant offers an array of dishes that highlight the flavors of Colombia, paired with locally sourced ingredients and creative cocktails.
Step inside Uma, and you'll be greeted with a warm, inviting atmosphere that seamlessly blends colonial and modern design elements. The high ceilings, exposed brick walls, and colorful accents create an elegant and vibrant ambiance, making Uma the perfect setting for a romantic evening or a casual meal with friends.
Uma's menu is diverse, offering a range of dishes to suit every taste. The fresh ceviche is a standout starter made with seafood caught that day, while the empanadas and arepas are filled with flavorful ingredients. In addition to the food, Uma also boasts an impressive drink menu, including Colombian drink aguardiente, a selection of wines and beers, and creative cocktails.
One of the standout features of Uma is its commitment to supporting local farmers and producers. By sourcing ingredients from the surrounding area, Uma not only boosts the local economy but also offers a menu that reflects the region's culinary traditions.
Aside from regular dining service, Uma offers a range of special events and private dining options, making it ideal for weddings, birthday parties, and corporate events. The team at Uma is dedicated to providing a customized experience to suit your needs, making your event unforgettable.
Overall, Uma is a top dining destination in Cartagena's Old City, offering an exceptional dining experience with its delicious food, chic and sophisticated atmosphere, and attentive service.
Doña Lola Restaurant
Hotel Casa Lola, calle del guerrrero 29-118, Getsemaní
If you're looking for a dining experience that excites all your senses, then Doña Lola in the heart of the Getsemani district is a must-visit. From the moment you step inside, you'll be transported to a world of tasteful elegance and sophistication. The Spanish colonial architecture and the artfully curated interior design elements, including flowing water features and high airy ceilings, create a unique ambiance that will leave you in a receptive state of mind for the meal to come.
The exceptional service at Doña Lola makes you feel like you are visiting royalty, with personalized recommendations for craft cocktails, appetizers, and meal options. The staff is attentive and friendly, ensuring that your experience is unforgettable.
The menu at Doña Lola is inspired by the traditional dishes of Cartagena and Colombia's Caribbean coast lifestyle. The local chef, Gerson Guardo, has crafted a unique menu that blends traditional dishes with locally sourced ingredients and European influences, resulting in a creative and experimental culinary experience. From fresh ceviche to octopus and locally sourced Iberico ham, Doña Lola's diverse menu caters to all tastes.
For an even more unforgettable experience, head to Lolita's Bar on the rooftop for artfully crafted cocktails and breathtaking city views. Doña Lola also offers private dining options for a more intimate experience, perfect for special events or romantic dinners.
Securing a reservation at Doña Lola can be challenging, but our complimentary concierge service can handle all the details of your special dinner with just one phone call. As one of the top restaurants in Cartagena, Doña Lola is a dining destination you don't want to miss.
Carmen
Calle de Cuartel #36-77
Restaurant Carmen is part of a family of restaurants throughout Colombia, known for its exceptional food paired with top-tier service. Carmen is the restaurant that locals and travelers recommend to each other when they're looking for a special dinner, be it an anniversary, a birthday, or a night out with friends.
Despite being a fine dining establishment, the atmosphere at Restaurant Carmen is laid back and friendly. The interior is designed to be airy and open, integrating live foliage to create an authentic Colombian vibe that's so genuinely unique it's almost indistinguishable from a place that might have served Spanish royalty in Cartagena's heyday. Dressing to impress is recommended, but there's no need to be too formal.
Restaurant Carmen was created by a trio of world travelers who left their day jobs to create a fantastic gustatory experience for foodies in Medellin. Their contemporary cuisine and modern preparations using locally sourced ingredients became a hit with Colombian food reviewers, vacationers, and locals alike. As the success of their flagship restaurant grew, they decided to expand to Cartagena, bringing along all the world-class attributes that were lauded in their original location.
Restaurant Carmen's food is unlike any other fine dining restaurant in Cartagena. Here you'll find excellently crafted and magnificently plated dishes that complement each other perfectly. Personalized and dedicated serving staff make every guest feel like royalty, taking care of everything to make your evening unforgettable.
Your new favorite dishes will include the daily caught fresh fish with Caribbean crème Fraiche and Andean potato and black truffle ravioli, poached prawns, shrimp, black clams, and chorizo bathed in Caribbean vindaloo, pork belly, and milk-braised tenderloin in a tamarind glaze, and a selection of desserts, including Chocolate Turron, Corozos & Cream, and the Tropical. A complete meal at Carmen costs around $50 per person, including a fantastic multi-course experience, drinks, and dessert.
If you're vacationing in Cartagena, Restaurant Carmen is a must-visit dining destination, where the food and service will exceed your expectations and leave you with unforgettable memories.
La Vitrola
Calle 33 2 01 Calle Baloco Otros
La Vitrola: A Lively and Ambiance-Rich Cuban Themed Restaurant
La Vitrola is a popular Cuban-themed restaurant in the heart of Cartagena that boasts an electric and lively vibe, often with live music and concerts during dinner service. It is known to be one of the best restaurants in Cartagena and a preferred dining option for Colombia's elite, making it challenging to secure a dinner reservation.
One of the restaurant's key selling points is its ambiance. When entering the old Spanish colonial building, guests are transported to Cuba of the 1940s with warm woods, dark tiles, and colorful Caribbean flair. The lively music and sensational smells emanating from the kitchen complete the experience. The fluent Spanish buzz and free-flowing cocktails add to the ambiance and create a pre-war Havana vibe.
While the menu is limited, the chef specializes in fish, with many variations on grouper dishes. This mild-flavored white fish is uniquely prepared in several ways on the menu. From spicy Caribbean peppers to Indian Masala and slightly sour tamarind sauces, the grouper absorbs all those flavors, making each dish unique. The menu has several meat options, but the appetizers and grouper dishes are the standouts.
Booking a table at La Vitrola can be challenging due to its popularity with Colombians, but calling far in advance is the best way to secure a table. Even with a reservation, guests may still have to convince the "bouncer" at the front door that they belong. However, once inside, the hassle is well worth it. Excellent fish, lively music, and colorful patrons blend together to make guests forget the outside world, even just for the dinner service.
Harry Sasson
Calle 31 #31-23
Harry Sasson's Restaurant & Bar is one of Cartagena's most popular restaurants, located inside the Hotel Santa Teresa in the heart of the Walled City. Since opening in late 2014, this sixth Harry Sasson restaurant has quickly become a hotspot for foodies. The restaurant offers traditional Colombian dishes with a twist and is heavily influenced by fresh seafood from the local area. The menu has earned Harry Sasson's restaurant chain numerous awards, including a place on the prestigious list of the "50 Best Restaurants in Latin America."
The menu features many expertly prepared fish and seafood dishes, including standouts like the Huesitos de cerdo (crispy pork bites), prawns in garlic sauce, crab salad, and the signature Mosaic carpaccio featuring salmon, lobster, and grouper. The restaurant also serves perfectly sliced meats with mustard dressing and shaved parmesan cheese.
One unique aspect of Harry Sasson's restaurant is the complimentary queso costeño (soft, fresh cheese with a salty bite) served with bread upon arrival, unique to the Caribbean region of Colombia. The restaurant also boasts an impressive cocktail menu and an extensive wine selection.
The restaurant has a generic but nice interior decor and a stunning view from the attached patio. Harry Sasson's Restaurant & Bar is a great spot to grab an excellent cocktail or meet friends before heading out to experience Cartagena's nightlife.
The restaurant can be crowded at times due to its popularity, so making reservations for dinner is recommended. However, bar tables are also available and offer quicker seating with access to the full menu.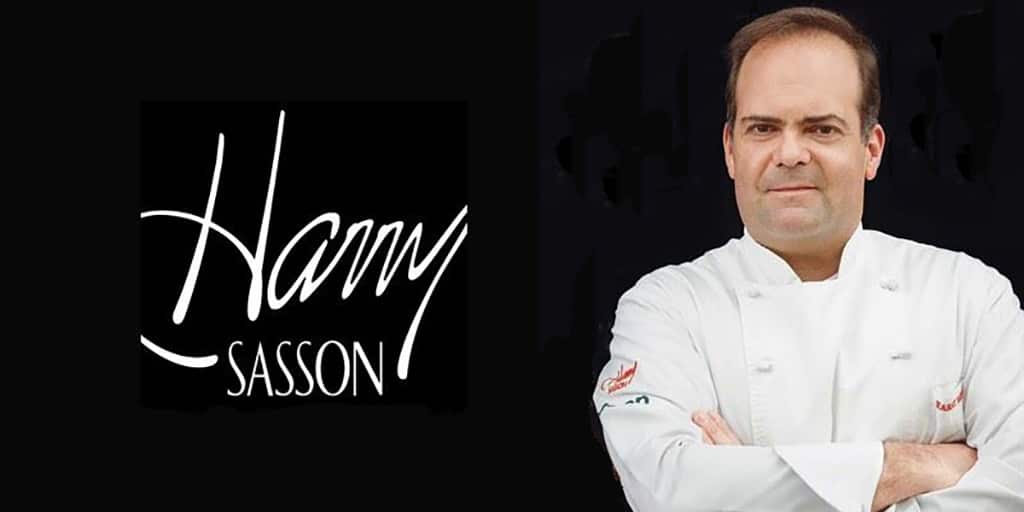 Celele by Proyecto Caribe Lab
Calle 31 #31-23
Celele by Proyecto Caribe Lab is a standout restaurant in Cartagena's vibrant food scene. This award-winning restaurant is led by chefs Jaime Rodriguez and Sebastian Pinzon and specializes in contemporary cuisine that celebrates the gastronomic culture and biodiversity of the Colombian Caribbean.
The menu at Celele is a fusion of traditional local ingredients and experimental techniques, resulting in unique and exciting dishes that will satisfy even the most discerning palate. The restaurant offers a range of starters and smaller plates, including beef tongue pastrami, Caribbean flower salad, and heartier mains like pork confit with banana puree and pan-roasted catch of the day.
But dining at Celele is not just about the food; it's an immersive experience that starts when you walk in the door. The restaurant is housed in a charming little house in the Getsemani neighborhood, and the friendly and knowledgeable waitstaff will guide you through your gustatory journey with suggestions and explanations of each dish's creation.
Unsurprisingly, Celele was voted one of the World's 50 Best Restaurants in 2021. We recommend making reservations well in advance if you plan to visit during peak tourist season. However, suppose you're staying at one of our luxury vacation rental homes in Cartagena. In that case, our complimentary concierge service can make those reservations for you and arrange car service to and from the restaurant.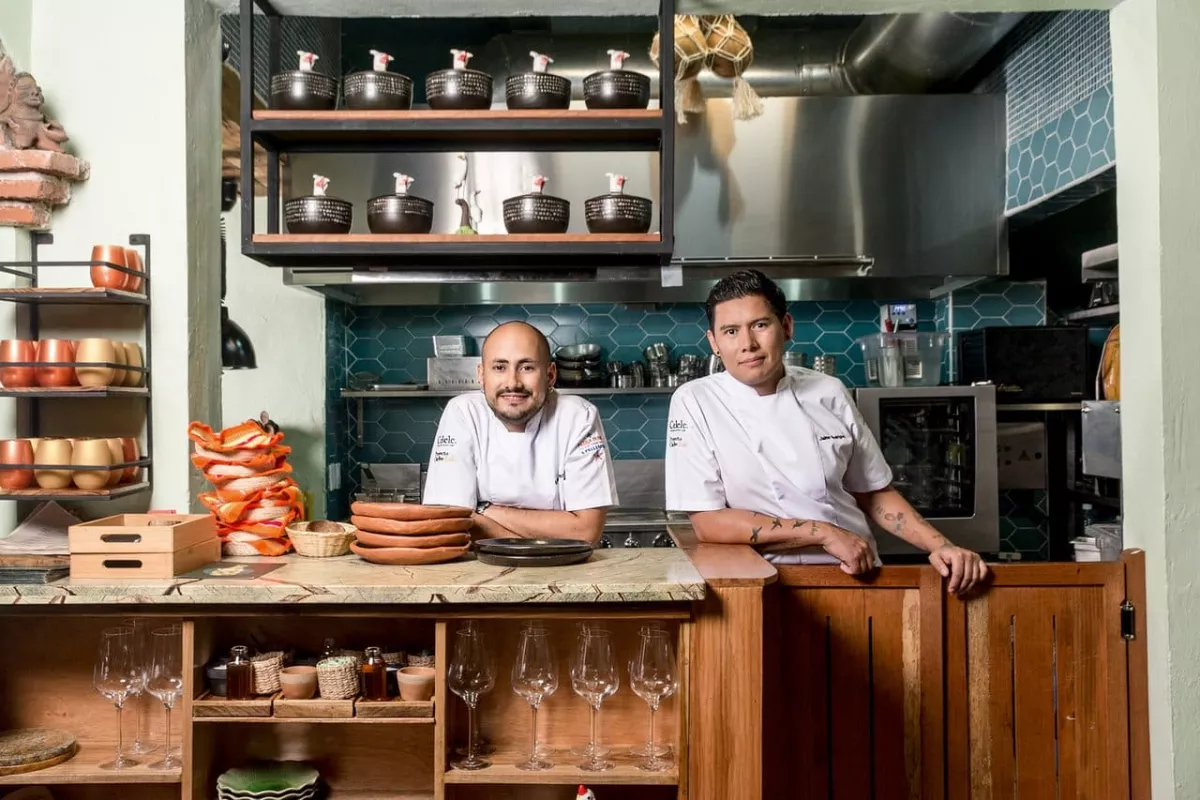 Restaurante La Única
Cra. 8 #38-47, San Diego
Restaurante La Única in Cartagena is a Mexican restaurant that offers an upscale dining experience with modern aesthetics and elegant dishes. Unlike the typical Mexican restaurant, Restaurante La Única features a light, airy interior with large open spaces, trendy furniture, and artful decorations that create a relaxing and refined ambiance. The menu features authentic Mexican meals like tacos, fish, and slow-cooked meats that are expertly seasoned and presented in an upscale way that doesn't compromise the authentic taste.
Restaurante La Única's chefs have managed to keep the menu offerings authentically Mexican while also incorporating local ingredients and influences from the Pacific Coast, which is a breath of fresh air considering most of the food in Cartagena is Caribbean in origin. However, the food is just one part of the dining experience at Restaurante La Única.
The restaurant is known for its energetic vibe, enhanced by skillful mixologists, stylish uniforms, and architectural design. Most days and nights, a DJ is spinning great, high-energy music to accompany your meal, and on some occasions, you may even be treated to live music from Mexican folk bands and mariachi bands. Restaurant La Única is a gathering place for friends and family, and the lively atmosphere can get a bit boisterous, especially when the signature cocktails start flowing.
Because Restaurante La Única is a higher-end Mexican restaurant, reservations are highly recommended, especially if you're planning a special occasion with a group of friends. The staff, music, and menu all create a memorable evening. However, making reservations can be difficult since the restaurant is always packed. If you're staying at luxury vacation rental homes in Cartagena within walking distance of Restaurant La Única, the concierge service can make reservations for you ahead of time, making the process hassle-free.
Overview of the Culinary Scene in Cartagena
Cartagena is a city that should be on every food lover's radar. With so many amazing restaurants offering unique and delicious cuisine, you truly cannot go wrong with any choice you make. Whether you're in the mood for traditional Colombian dishes with a modern twist or experimental fusion cuisine, there's something for everyone in Cartagena. And with so many options, you can explore the city's culinary scene to your heart's content. From upscale Mexican dining experiences to award-winning experimental cuisine and traditional Colombian flavors with a touch of elegance, the restaurants in Cartagena offer a wide range of culinary delights that will satisfy even the most discerning foodies. So, pack your bags and come experience the amazing city by the sea, where the food is as rich and diverse as the culture and history that surrounds it.