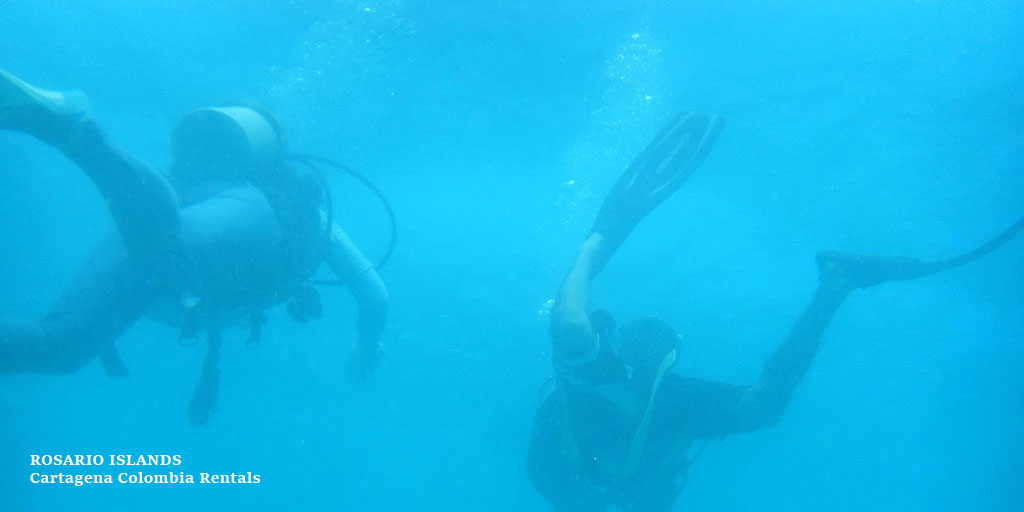 Diving in Colombia's Rosario Islands
Surrounded by warm, breathtakingly blue waters alive with colorful corals with shoals of fish such as queen and french angel fish, blue tang, pinfish, spadefish, snapper, cowfish, creole and barracuda among others, diving in Colombia's Rosario Islands offer some of the best snorkeling and scuba diving in the world.
Made up of 30 pint-sized islets, some of which are home to no more than a few palm trees swaying gently along sandy strips of beach, the gin-clear waters surrounding the picture-perfect Islas del Rosario are spectacular, attracting divers and marine researchers from around the world.
National Park
Declared a marine national park in 1977, the Rosario Islands National Park offers over 28 dive sites, ranging from vast hard and soft coral reefs bordering small, sandy coves to thick mangrove forests and coastal lagoons. Add to that a year-round tropical climate and good weather and you have a diver's paradise.
Made up of Tierra Bomba Bocachica (from which the island derives its name), Punta Arena, Caño del Oro, the island of Tierra Bomba is a fantastic spot with superb reef and wreck diving in crystal clear waters that teem with tropical fish. It also has pristine beaches for spending a few hours soaking up the sun after your underwater adventure.
The west coast of Cartagena bay is home to the Salmedina Banks and Bajo Burbujas, large reef formations with depths ranging from 10ft (3m) feet to 190ft (58m) that host a wide variety of marine life, as well as two old shipwrecks. Explore the reefs and wrecks for elusive moray eels and bright clown fish and swim with turtles, manta rays, and large grouper in the deeper waters.
Renowned for its beautiful marine garden and Playa Blanca (White Beach), the island of Baru opposite the Bay of Cartagena is also well worth a visit and there is a decompression chamber at the Naval Hospital in Cartagena for professional divers and in case of emergencies.
There are a number of diving centres in Cartagena.
For further information a good starting point would be Diving Planet
Diving at the Rosario islands What you will see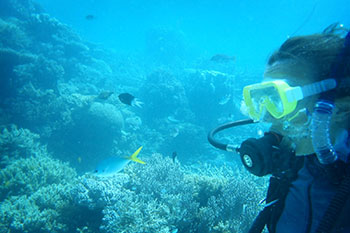 PADI Instructors
Courses and Equipment available through a number of Companies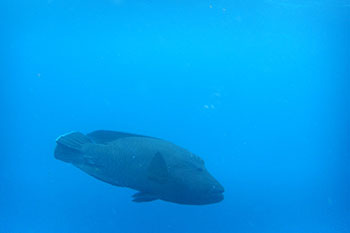 Warm Waters
Surrounded by crystal clear waters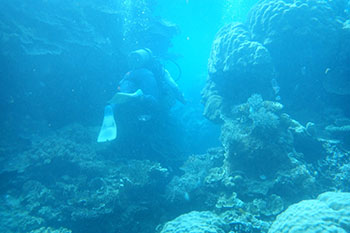 Diving Between Coral
Off the Coast of Colombia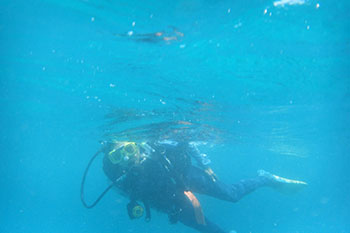 Scuba Diving
With PADI Instructors or independantly