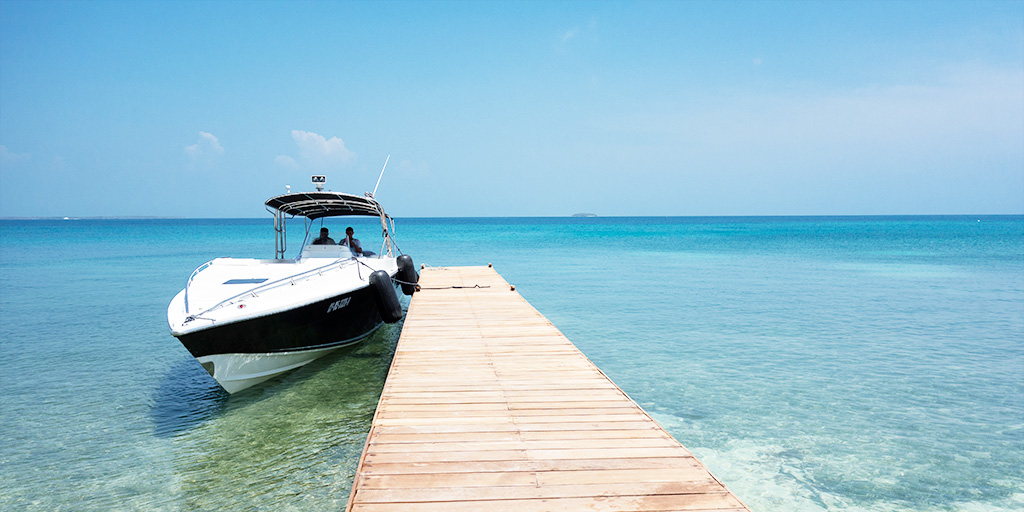 The Rosario Islands – Paradise Minutes Away from Cartagena
While it's easy to get distracted by the vibrant culture and historic charm of Spanish Colonial Cartagena, you can't overlook the natural beauty of the bright blue waters, golden sands, and lush tropical vegetation that surround this gem of the Caribbean. Hands-down, one of the best places to visit while in Cartagena are the Rosario Islands. Referred to traditionally as Islas del Rosario or Corales Islas del Rosario (the Coral Islands of Rosario), this group of 30 separate islands form an archipelago of unparalleled tropical beauty minutes from Cartagena.
A Tropical Paradise Minutes from Cartagena
40 minutes by speedboat from the center of the city (or a little longer via a leisurely sailboat excursion), these islands offer beach bums and adventure seekers everything and anything they could possibly want in a Caribbean getaway:
• Watersports
• Beautiful beaches
• Undersea exploration
• Tropical drinks and authentic cuisine
• Sun, sand, and surf
Let your imagination run free!
Pristine Oceans and Undersea Adventures
At 120,000 square kilometers The Natural Park Corales Islas del Rosario encircles the Rosario Islands and protects one of the most important coral reefs in the world. The ocean and sea floor in this National Park is a pristine natural world filled with colorful plant and animal life you won't see anywhere else. This makes The Rosario Islands a once-in-a-lifetime getaway for snorkelers and scuba divers alike. (Amateur or professional? Tours and excursions can be organized that suit your experience and comfort level—we can even arrange scuba classes while you're in the islands.) And if you'd like to add a little education to your vacation, visit the open-sea oceanarium. Home to a variety of sharks, giant sea turtles, and dolphins, the oceanarium is the perfect opportunity to get up close and personal with some of the Caribbean's aquatic wildlife and learn about the importance of the marine ecosystem.
The Best Beach in Colombia
One of the biggest draws to the Rosario Islands is Playa Blanca in Barú. This stretch of golden sand has been repeatedly voted one of the most beautiful beaches in the world. It is certainly one of the most spectacular beaches in Colombia and a must-see while in Cartagena. Whether your idea of a perfect day involves splashing in the surf, diving to the depths, or simply sitting with your toes in the sand and a fresh drink in your hand, Playa Blanca will not disappoint. While there you can also sample local delicacies and traditional dishes like fried white fish with coconut rice.
A Day Trip or an Extended Stay in the Rosario Islands?
Let us help you make the most of your time in The Rosario Islands—no matter what your ideal escape involves. We can effortlessly book excursions, classes, reservations, and property rentals in this tropical paradise just minutes from Cartagena.
Our private boats can accommodate up to 14 people. Lunch and drinks are provided throughout the day it can be optional to stay on a private home in the islands for a few days. Perfect! The Old City and the Islands
For further information on this bespoke service

[/vc_column_text][/vc_column][/vc_row]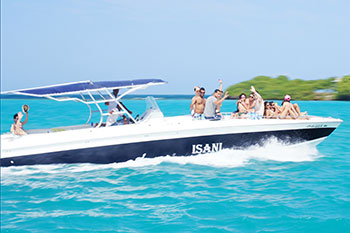 Rosario Islands Private Boat Trip
Boating Around the Islands (Island hopping)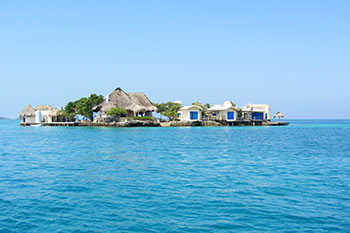 Rosario Island Private Island
An Entire Day Trip Around the Islands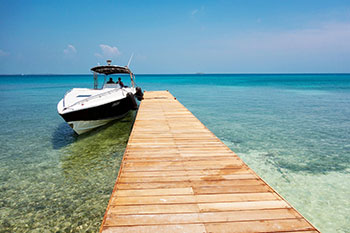 Rosario Islands Stop Off
Rosario Islands Stop Off at a Private Home. Cartagena is 40 Minutes Away by Boat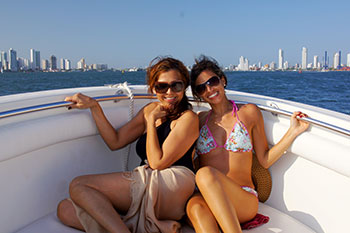 Rosario Islands Heading Back to Cartagena
Heading back to Cartagena after spending the Day in the Islands.