Discover Cartagena and the Rosario Islands with a Private Boat Rental
Bask in the allure of the Caribbean from the comforts of a private boat rental. Our offerings grant you the liberty to explore the idyllic beaches and islands of Cartagena, Colombia, at your leisure. Whether you fancy a swift, comfortable motorboat, yearn to experience the Caribbean breeze aboard a sailboat, or seek an opulent journey on a luxury yacht, our diverse range guarantees the perfect vessel for your adventure.
Cartagena's Nautical Escapade
Devote your day to uncover the Rosario Islands beauty, visiting a private island villa, or simply relaxing on a secluded beach. Engage in thrilling activities like snorkeling through coral reefs and scuba diving in natural wildlife habitats, or simply soak up the sun and enjoy the beautiful scenery. Our captains and crews are there to serve your every need, ensuring a truly effortless experience.
You can choose a watercraft that is suitable ranging from group outings with friends or family to intimate voyages for you and a special companion. Rent the boat for half a day, a full day, or a week – the choice is yours. With our extensive range of options, we're confident you'll find the ideal boat for your requirements.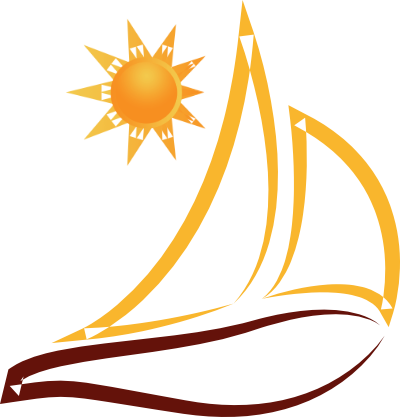 Customizable Day on a Private Boat
Imagine a private boat or yacht with a dedicated captain and crew at your disposal for the entire day. This opportunity grants you the freedom to picnic on pristine island beaches or remain onboard for a full-day escapade. Cruise through the islands, anchor in secluded spots for a swim, or visit some of the most stunning beaches near Cartagena.
Included:
Boat Rental
Captain and Skipper/Crew. Smaller boats do not have skipper
Gasoline
Extras:
Drinks and Snacks are not included
Cost Factors:
Price is dependent on a number of factors:
Number of people
Size of boat
High or Low Season
Quote:
Once we have the information requested below we will be able to send you a quote
Pick up location:
Map: Muelle Pegaso
Inquire about Renting a Private Boat or Yacht Charter
Please provide as much information as possible about your plans for the day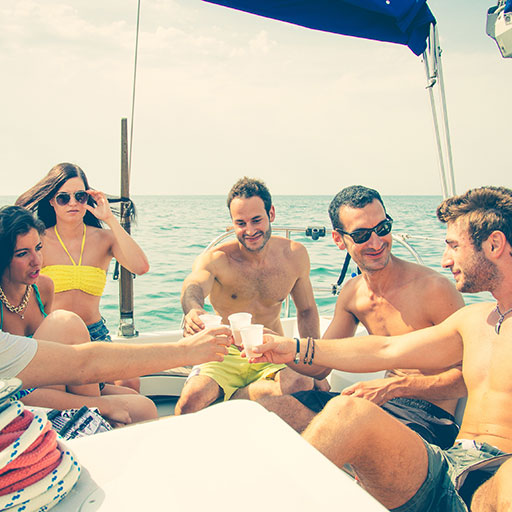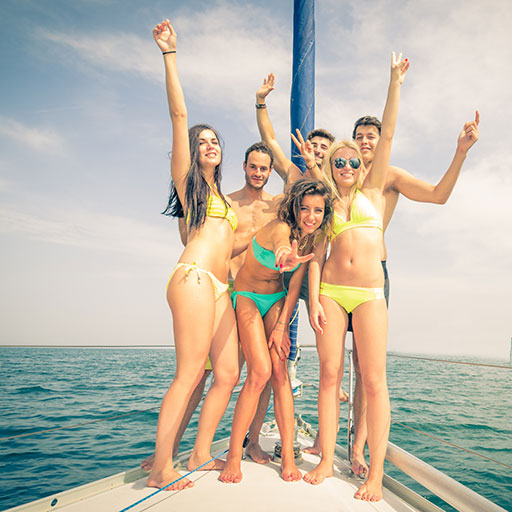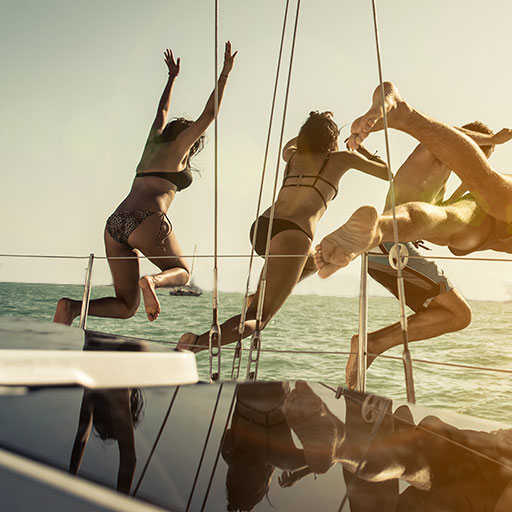 Private Boat Rentals for Island Hopping
Whether you want to book a day trip to the Rosario Islands, transportation to and from Playa Blanca, or rent a yacht for a one-of-a-kind on-the-water party late into the night we can help.
Travel to the islands enveloping Cartagena in sheer luxury, setting your journey's pace. Reach your destination quickly or leisurely cruise while sipping cocktails, gliding over the crystal Caribbean, and basking in the sunshine. This option is perfect for day trips to Playa Blanca and Baru.
Sail to Cholon, Baru, and the Rosario Islands
Immerse yourself in a day of fun at the bustling Cholon or relish the stunning crystal-clear blue waters and fine golden beaches of Baru.
Dive into the Rosario Islands
Rosario Islands is a paradise for scuba divers and people who appreciate clear warm waters. The waters here are home to more than 1300 species of marine life and the incredible reefs.
Chill at a Beach Restaurant
The islands are also known for their amazing restaurants which serve up delicious local cuisine and a wide array of awesome seafood dishes.
Boating in Cartagena – A Boat for Everyone Under the Sun!
Boating excursions in Cartagena come in all shapes and sizes. If you prefer a laid-back fishing experience or a wild party on the water, anything is within reach when you stay with us.
Some people think of a boat as the quickest way to get from Point A to Point B. Others think of it as a way to experience the perfect vacation. Some people like to be away from the crowds and have an exclusive private swimming/snorkeling excursion. Others like to be in the middle of all the action.
We can arrange for whatever adventure your heart desires. In fact, our wide array of available watercraft gives you the options you need without those you don't.
From fast 26-foot outboards capable of zipping you and 7 of your friends to and from Isla Baru in a matter of minutes to luxurious 55-foot motor yachts with an attentive crew and room for up to 18 of friends and family—we have the boat for you.
Private Boat Service at Your Island Villa
Some of the luxurious private villas we offer are only accessible by boat. Hire a private craft and crew to be yours for as long as you're here. Get to and from your villa at your leisure. Make use of the boat for daytrips and excursions. Travel to Cartagena whenever you like to explore the city or enjoy the nightlife. The boat, like the island, is yours. Map of the Islands
Our Concierge Service Makes Chartering a Boat in Cartagena Hassle-Free
With our exclusive personal relationship with private boat owners and the captains and crews of those boats give us the ability to secure whatever watercraft you need for as long as you need it.
Sure, you can go to the pier and haggle with boat owners and rental agencies to negotiate package deals but boating in Cartagena can be a bit of hassle that way. You never quite know who you're dealing with, whether they've included everything in the price they've quoted, or if they're going to lump you and your friends in with another tour group.
You get guaranteed pricing, expert crews, and exclusive access to your boat so you can simply enjoy the sea, the sun, and the fun.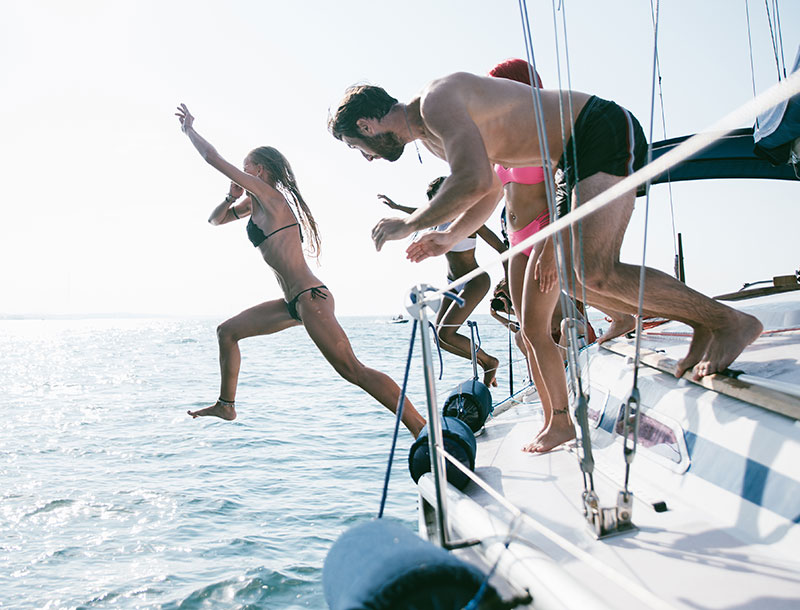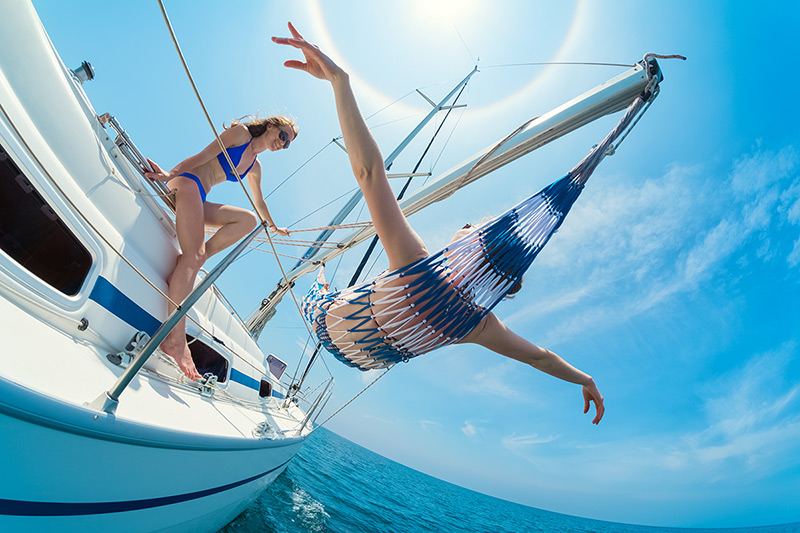 May 22, 2023
A Personalized Adventure versus a Generic Group Tour One of the enticing aspects of a…