Rent Your Dream Home in Cartagena
Our inventory of properties for rent in Cartagena consists of luxury villas and Spanish colonial-style homes located right in the heart of the historic Old City and the Rosario Islands (Islas del Rosario).
Unique charm combined with an excellent location
Our properties offer the ultimate in luxury and convenience, with features such as rooftop gardens and swimming pools for relaxing and unwinding. Most homes also come with discreet live-in housekeepers to ensure that your vacation is truly an escape from the everyday. Located in the heart of the historic old city, our properties are central to all that Cartagena has to offer, while also capturing the essence of the New World and preserving their historical value. Each property has been updated to include modern amenities, making them first-class vacation rentals. Browse our collection of luxury home rentals using our property search facility, and we are sure you will find the perfect place to spend your time in beautiful Cartagena.
Guest Concierge Services
Because you've chosen to stay with us in one of our luxury rental homes, you have access to our exclusive complimentary concierge service, which makes anything you might desire just a phone call away.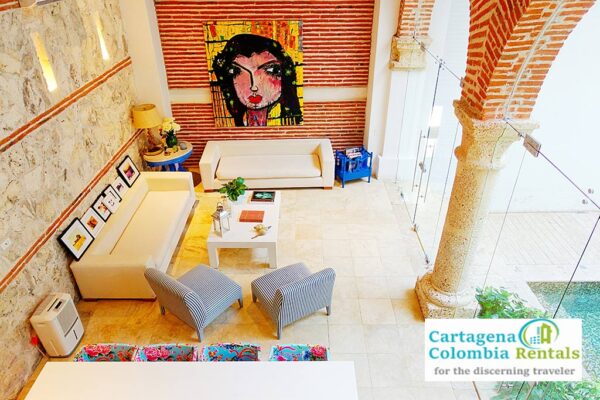 Starting at $500.00 per night
Casa Fusion is a colorful home with comfortable and luxurious modern furnishing within the Old City of Cartagena de Indias. It features a large pool at the entrance giving a refresh welcoming feeling. This gracious home has 3 bedrooms and 3 bathrooms. The house accommodates 6 people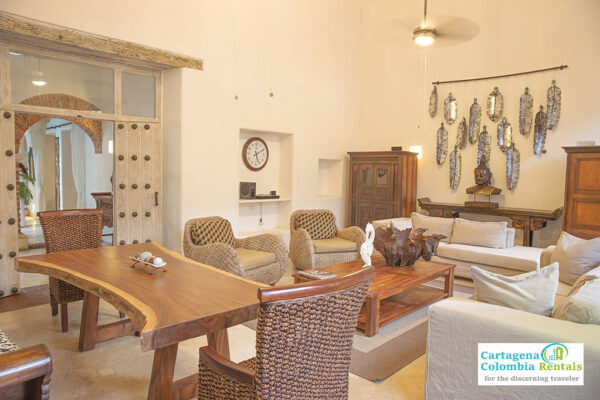 Starting at $520.00 per night
Casa Ruffo is an elegant home furnished by a top interior designer from Bogota. It has a spacious luxurious living room with ultra comfortable furniture. It is in one of the best locations within the old walled city of Cartagena de Indias due to it's proximity to everything yet, secluded and away from the hustle and bustle of the main streets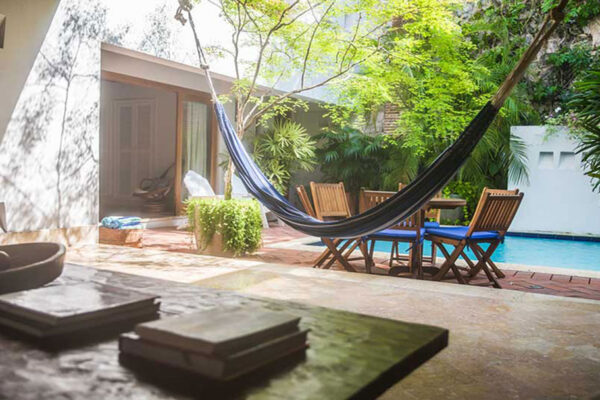 Starting at $520.00 per night
This fully furnished home rental in Cartagena's old city is designed with a modern touch that makes it attractive to travelers from afar. Casa Silva features 3 bedrooms all of which offer en-suite bathrooms and sleeps up to 6 guests. The public areas include multiple intimate seating areas, an open space living, and an intimate dining area. While it is one of the smaller properties available, it is also one of the most affordable. A simplistic color scheme unites each level of this three-story property and makes it appear much larger than you might expect.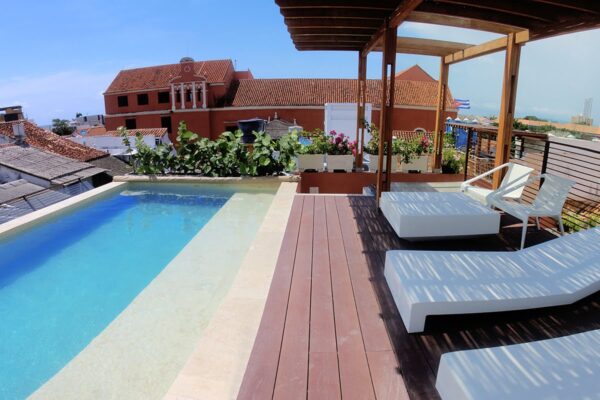 Starting at $1,000.00 per night
Another wonderful Villa located at the historic San Diego neighborhood and within the "Walled City" of Cartagena de Indias. Step out to great restaurants, bars, historic sites, and all of the fun this vibrant and colorful city has to offer.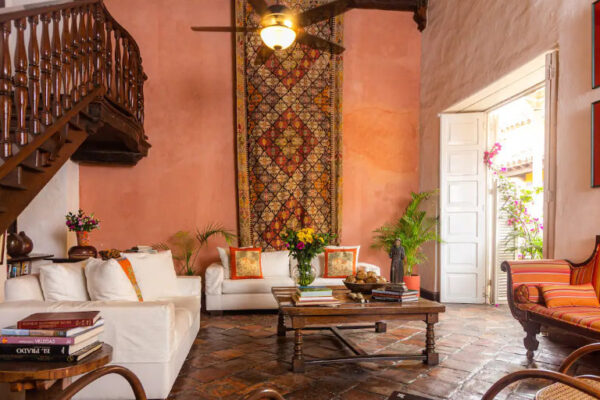 Starting at $500.00 per night
This colonial house in the old city of Cartagena is a comfortable property with a truly fantastic location. Nestled within the historic district, the house's architecture is simply stunning, with classic colonial features such as arched doorways and intricate plasterwork adorning the exterior. For those who prefer to relax, the house also boasts a beautiful Spanish-style garden, perfect for lounging in the sun or enjoying a glass of wine as the sun sets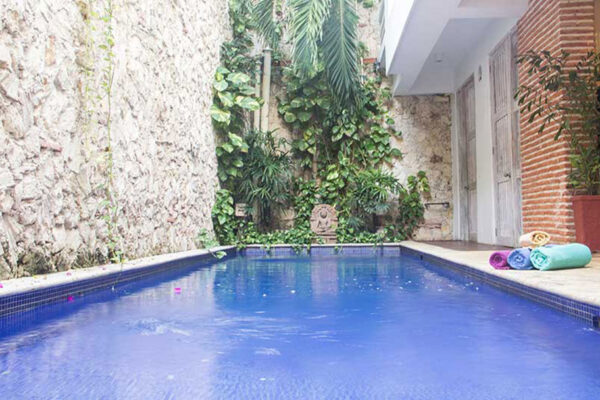 Starting at $400.00 per night
Casa Italiais a historic Colonial-era home rental house that has been passed down through generations of the same family for the last 250 years. It has recently undergone complete contemporary remodeling, perfectly blending its traditional style and elegance with modern amenities.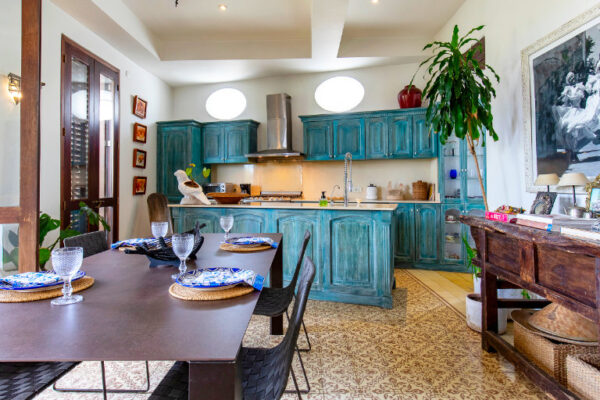 Starting at $1,500.00 per night
Casa Arty is an amazing home in Cartagena, Colombia. Recently renovated to provide modern luxuries and amenities tailored to your wants and needs. You get a bright clean spacious bedroom with an excellent staff nearby to help you. 3 Bedrooms, 5 bathrooms, a Jacuzzi on the roof. Excellent old city location.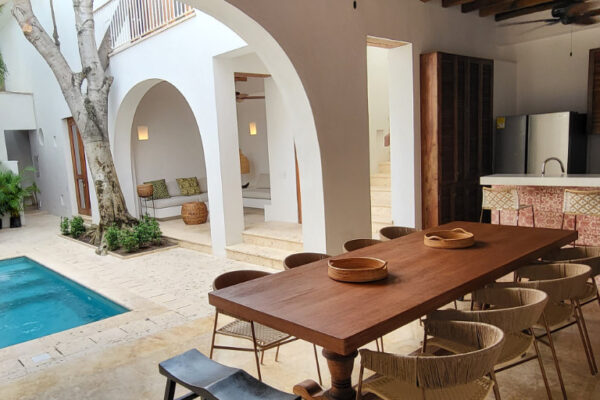 Starting at $550.00 per night
Casa Perla is a colonial home that has just been completely renovated and is now available for rent. The property has a modern design with a swimming pool, a kitchen equipped with the latest appliances and chill lounge cave near the pool. A fantastic location, located near the famous Santa Clara Hotel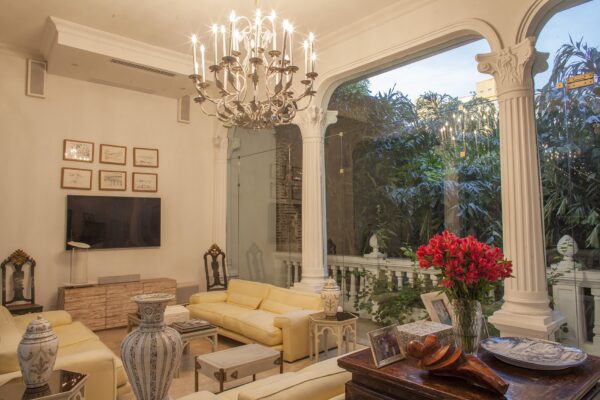 Starting at $1,000.00 per night
This 3 bedrooms 3.5 bathroom is an exquisite home, right in the center of the Old City. You will love the beautiful gardens, enjoy a gorgeous pool, a patio, and a spacious terrace when you stay in these three luxurious bedroom artsy home.