Rent Your Dream Home in Cartagena
Our inventory of properties for rent in Cartagena consists of luxury villas and Spanish colonial style homes located right in the heart of the historical Old City and the Rosario Islands (Islas del Rosario).
Unique charm combined with an excellent location
Almost all of the properties come with rooftop gardens and swimming pools—the perfect place for a lazy breakfast before starting your day or intimate "unwinding" at night. The vast majority of our homes come with discreet live-in housekeepers to make your vacation a true escape from the every day. Every property captures the "New World" essence and preserve their historical value and have been updated to house the modern amenities you'd expect from a first-class vacation rental. Centrally located, in the old city letting you explore any of Cartagena's offerings with ease. We welcome you to explore our luxury home rental collection using our property search facility below and we are confident that you will find a perfect home rental to spend your time in our beautiful Cartagena.
Guest Concierge Services
Because you've chosen to stay with us in one of our luxury rental homes, you have access to our exclusive complimentary concierge service which makes anything you might desire just a phone call away.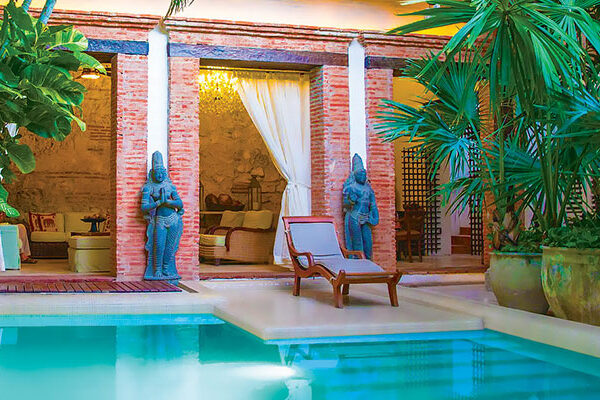 Starting at $900.00 per night
Casa Grande was restored by a well known Colombian Designer who restored and highlighted the ancient walls into a more modern feeling. The house has beautiful foliage around a large pool. It's located in one of the most secluded streets, away from the noise, but near enough to walk to restaurants, bars, clubs, and historic sites.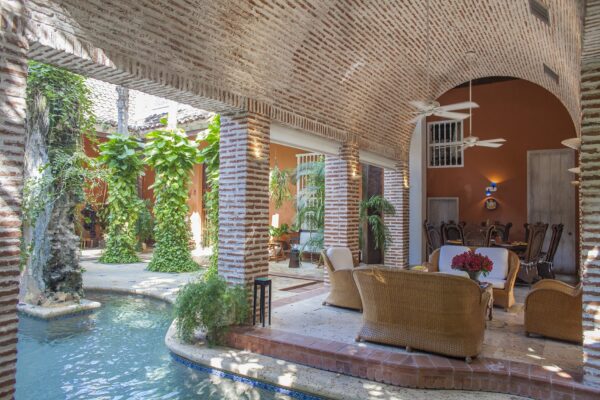 Starting at $1,600.00 per night
Casa Tropical is a 7 bedroom house, with 2 fully equipped kitchens, 2 living rooms, spacious dining room, fabulous terraces from where to view the old city. The well-trained staff of 4 will pamper you as soon as you set into the house.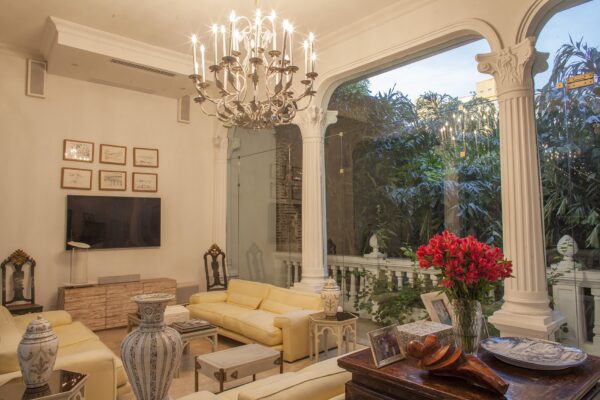 Starting at $1,000.00 per night
This 3 bedrooms 3.5 bathroom is an exquisite home, right in the center of the Old City. You will love the beautiful gardens, enjoy a gorgeous pool, a patio, and a spacious terrace when you stay in these three luxurious bedroom artsy home.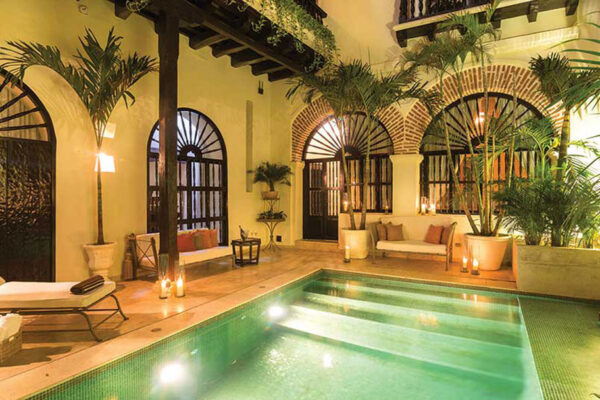 Starting at $2,400.00 per night
One of the most important and prestigious rental homes in the entire old city of Cartagena de Indias is Casa Francis. Casa Francis was built in 1560 and had since then many important owners; originally the home of the first Governor of Cartagena de Indias and later even a self-imposed guest; famous Pirate Francis Drake who forced himself into this gorgeous home in 1587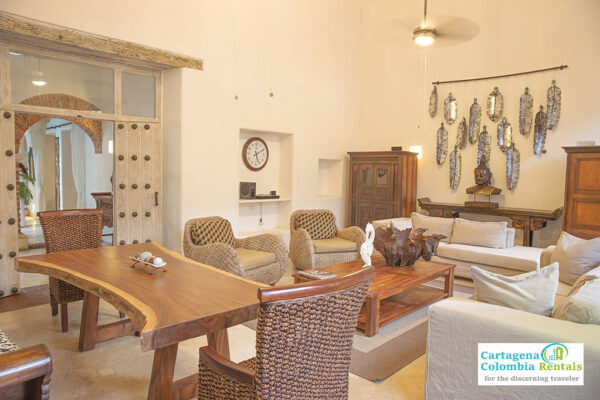 Starting at $520.00 per night
Casa Ruffo is an elegant home furnished by a top interior designer from Bogota. It has a spacious luxurious living room with ultra comfortable furniture. It is in one of the best locations within the old walled city of Cartagena de Indias due to it's proximity to everything yet, secluded and away from the hustle and bustle of the main streets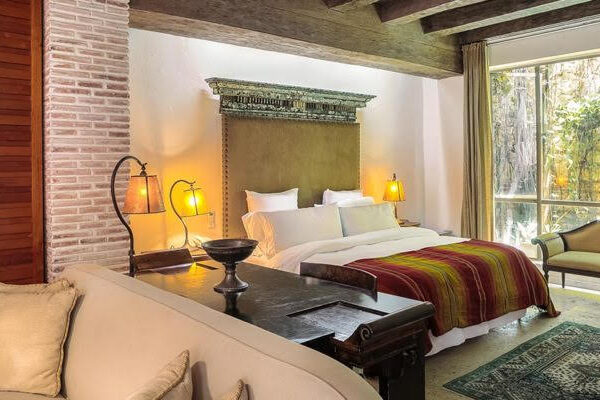 Starting at $1,100.00 per night
Casa Arcangel is an 18th-century house located within the Walled City and at one of the most iconic streets. The house has 5 bedrooms (En Suite), a large pool, jacuzzi on the rooftop, and is served by 3 well-trained and charming employees. The beautiful landscape gives this house a feeling of serenity that brings you back to the colonial-era.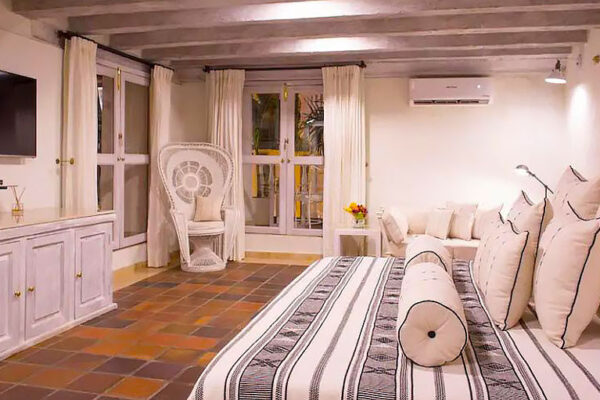 Starting at $2,400.00 per night
Casa Lebron is amazing home was recently renovated to provide you all of the modern luxuries and amenities of a five-star hotel in the comfort of your own home. Bright, cleaned, spacious bedrooms and the most important part, an excellent staff to pamper you!! 11 Bedrooms, 2 mezzanines, 13 bathrooms, a pool on the first floor and a plunge pool on the rooftop. The house comes with 5 well-trained employees.
Starting at $520.00 per night
Casa Mayito is a lovingly and stunningly restored property located in a prime location in the old City directly across from the famous Hotel Santa Clara (build around 1600) and onto the Plaza de San Diego and is only a couple of doors down from Colombian Nobel Laureate Gabriel Garcia Marquez's house. With a social dinning room and living room face onto the pool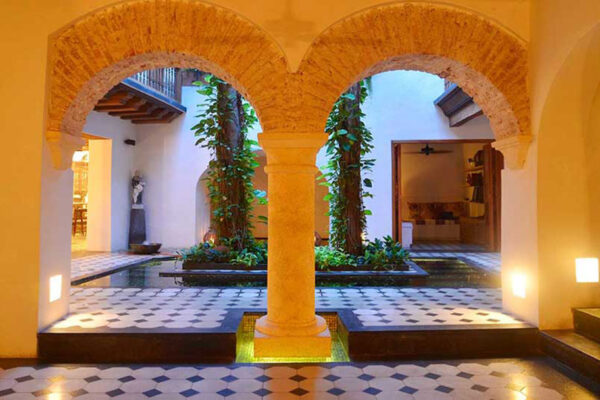 Starting at $1,000.00 per night
Casa Gaston is situated between the two, commanding one of the best locations in the old city of Cartagena. Enjoy a magnificent view of the Domes of San Pedro Claver and the Cathedral which both are very nearby.