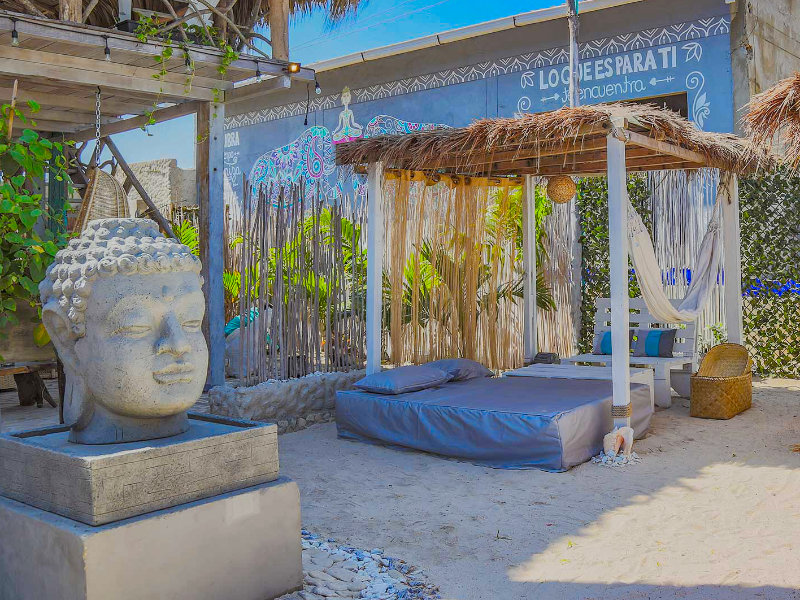 Namaste Beach Club in Tierra Bomba—Closest to the Heart of Cartagena!
The beaches and the sea around Cartagena, Colombia, are some of the area's best assets, but as tourism grows, it's a struggle to maintain that pristine beauty that draws so many people here. Namaste Beach Club offers the best of both worlds—a private beach club getaway for people vacationing in Cartagena that focuses on sustainability first!
Ecotourism has taken off in the last decade. Still, sometimes those natural resorts take things too far and leave visitors feeling like they are surviving in nature rather than experiencing it. Namaste Beach Club has perfected the balance by focusing on sustainability without sacrificing the amenities that luxury beach club fanciers have expected.
Located on Tierra Bomba in Cartagena, this is one of the closest private beach clubs to the heart of The Old City. You can be there in minutes but feel like you are miles away from the bustle of the big city.
This upscale beach club features a curated Boho style that is both welcoming and relaxing. Here you'll find gorgeous white sand, daybeds, hammocks, and holistic experiences to reinvigorate your mind, body, and soul.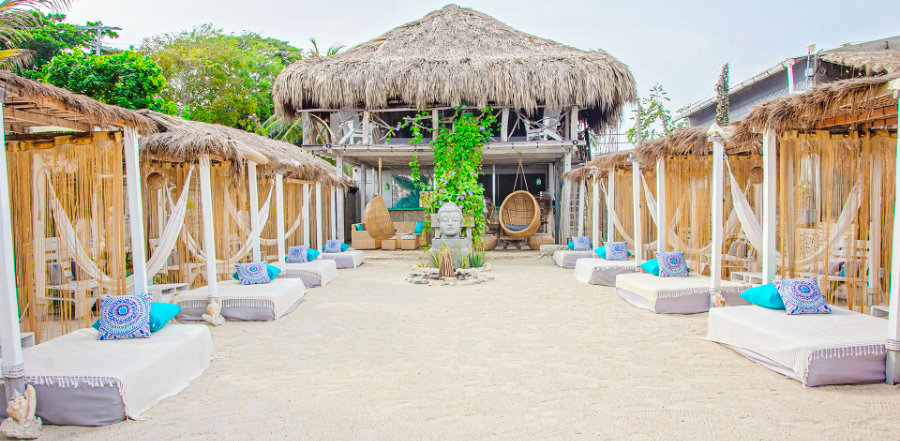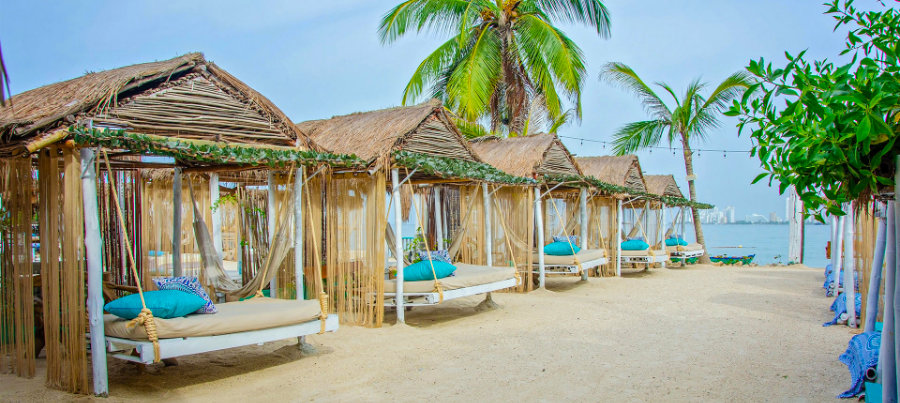 The Perfect Local Escape for You and Yours
The club offers various day trip packages that include transportation to and from the club and multiple tiers of amenities while you're there, ranging from daybeds on the beach to private cabanas. You can also book overnight stays and truly disconnect from the world (if only for 24 hours).
While at the Namaste Beach Club, you can choose to partake in various activities designed to help you reconnect with nature, yourself, and your special someone. These intimate excursions and romantic interludes include:
• Yoga and meditation
• Massage
• Detoxing
• Eco walks
• Historical tours of Bocachica
• Romantic dinners
• Couples bonding exercises
• Private boat rentals
Sustainability by Choice, Not Trend
While Namaste Beach Club delivers everything you'd expect from a high-end beach club, everything is built around a core of sustainability to minimize the facility's impact on Mother Nature. Namaste engages in various best practices, including reducing waste via eliminating all prepackaged foods and disposable straws. They also use biodegradable packaging and products whenever possible. What cannot be minimized is heavily recycled. You'll see some recycling efforts on sight as artists and craftspeople have turned what otherwise might have ended up in a landfill or the ocean into "art with a conscience." For example, several of the beautiful murals at the club have been created using recyclables like plastic and glass. The club even engages in composting to create hearty fertilizer for the plants and trees you'll see thriving in the natural environment surrounding the public areas.
Book a day at Namaste Beach Club
Suppose you're planning a vacation in Cartagena and want an exclusive beach club getaway near your luxury vacation rental home in Cartagena's Old City. In that case, Namaste Beach Club is the destination for you. Located at Isla Tierra Bomba, Sector Punta Arena Calle 1, in Cartagena, you can contact them directly at (+57) 3006780848 or via email ([email protected]). If you're staying with us, feel free to use our exclusive concierge service, and we can make all the arrangements for you.
Either way, we're sure that you'll come back from your beach getaway rested, relaxed, and a little more in touch with the world around you.