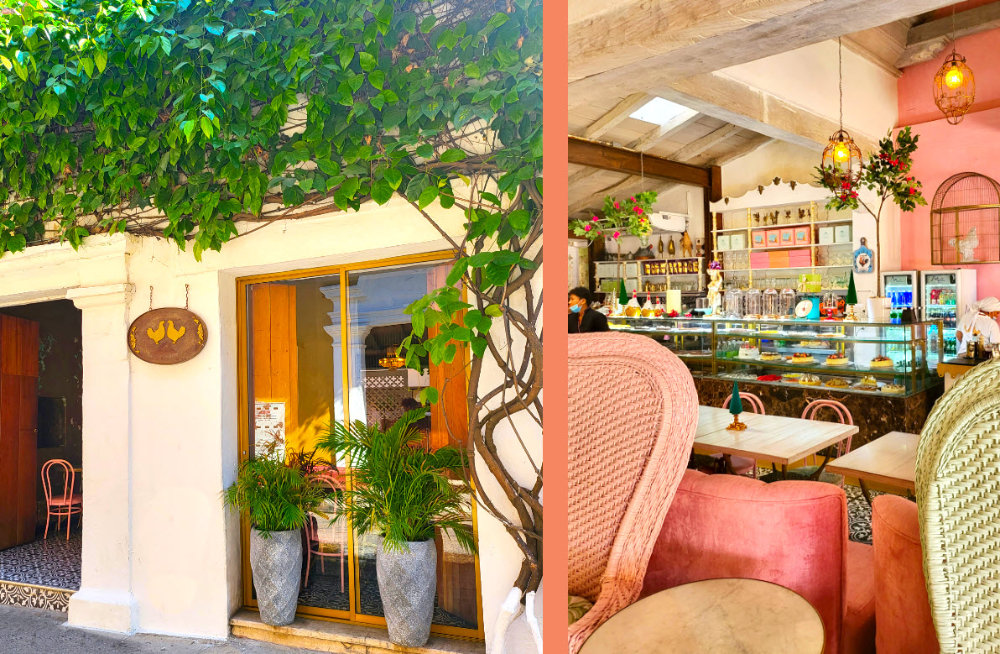 Cozy Atmosphere and Delicious Baked Goods at Mila Bakery
Mila Bakery is a popular spot in the heart of the historic old city center of Cartagena, Colombia. As soon as you step inside, you'll be greeted by the friendly staff and drawn in by the cozy, rustic atmosphere. Exposed brick walls, wooden tables and chairs, and an open kitchen all contribute to the warm and inviting atmosphere.
The scent of freshly baked pastries fills the air and it's hard to resist indulging in one of their famous croissants. Flaky and buttery, they come filled with a variety of sweet and savory options. The chocolate croissant is a must-try with its rich, creamy filling.
A Wide Range of Options for Every Meal at Mila Bakery
In addition to pastries, Mila Bakery also serves up a variety of sandwiches, soups, and coffee drinks. The sandwiches are made with fresh, high-quality ingredients and served on a variety of artisanal breads. The soups, made with locally sourced ingredients, are hearty and satisfying. Coffee lovers will appreciate the selection of coffee drinks made with locally sourced beans and crafted by skilled baristas. The bakery also offers a variety of teas, hot chocolate, and other beverages.
Overall, Mila Bakery is a go-to spot for locals and visitors alike, offering something for everyone at any meal. Whether you're in need of a quick caffeine fix or a leisurely lunch, this is the place to be. Be sure to check out their menu and drop by the next time you're in the old city of Cartagena.
Address: Cl. de la Iglesia #35-76, Centro, Cartagena de Indias, Provincia de Cartagena, Bolívar, Colombia
Hours: Open 8AM ⋅ Closes 8PM
Menu: pasteleria-mila.cluvi.co
Phone: +57 317 4013994