Welcome to Your Cartagena Haven
Welcome to a world where comfort meets elegance, exclusively curated for you by Cartagena Colombia Rentals. As you begin your property search, we invite you to explore the exceptional rental properties nestled in Cartagena's historic Old City, vibrant Getsemani district, and the serene Rosario Islands. Allow us to guide you through a seamless property search, leading to a haven where every residence showcases a distinctive blend of rich history and modern luxury, offering an inviting retreat amidst our breathtaking and beautiful home of Cartagena.
Exceptional Elegance Nestled in a Prime Location
Step into a realm of exceptional luxury and convenience, where your property search unveils residences presenting a harmonious blend of historic charm and modern opulence. Nestled in the vibrant heart of the historic Old City, each of our properties stands as a testament to Cartagena's rich tapestry of history, while offering all the amenities that define first-class vacation rentals. From the serenity of rooftop gardens to the rejuvenating embrace of private swimming pools, your property search promises moments of pure bliss.
Our homes are further complemented by the discreet service of live-in housekeepers, ensuring your stay is a seamless, indulgent experience. We invite you to continue your property search with our carefully curated collection of luxury home rentals, where each property encapsulates the essence of beautiful Cartagena, promising a perfect sanctuary for your sojourn in this vibrant locale.
Exclusive Guest Concierge Services
Choosing to stay with us opens the doors to a world of unmatched luxury and personalized service. Your property search culminates in exclusive guest concierge services that stand ready to cater to your every wish, ensuring that anything you desire is but a phone call away. From the moment you step into one of our luxury rental homes, we are committed to turning your dreams into reality, crafting bespoke experiences that mirror your aspirations. Revel in the luxury of our offerings, where our dedicated concierge team works tirelessly to ensure your Cartagena vacation is nothing short of a dream come true.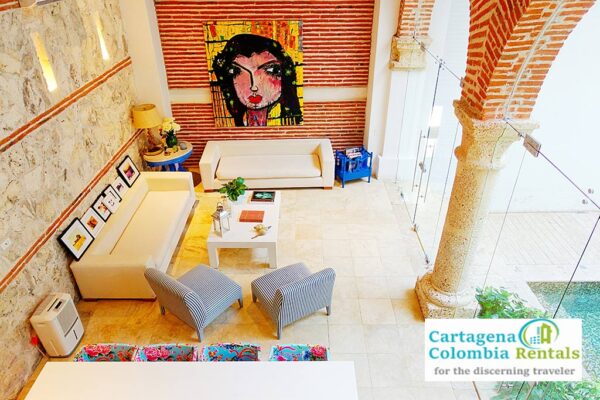 Welcome to Casa Fusion, a vibrant oasis nestled within the historic confines of the Old Walled City of Cartagena de Indias. This colorful home offers a modern yet cozy retreat, adorned with luxurious furnishings and a splash of local artistry, promising an experience of comfort and cultural immersion: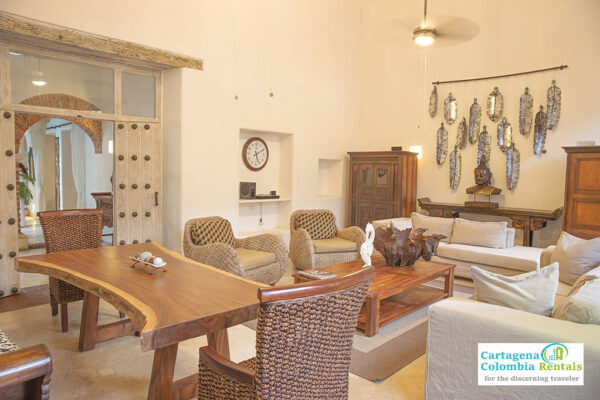 Welcome to Casa Ruffo, a haven of elegance and luxury tucked away in a prime location within the storied boundaries of the Old Walled City of Cartagena de Indias. Designed by a top interior designer from Bogota, this residence stands as a testament to exquisite taste and comfort, offering an escape that is both tranquil and convenient: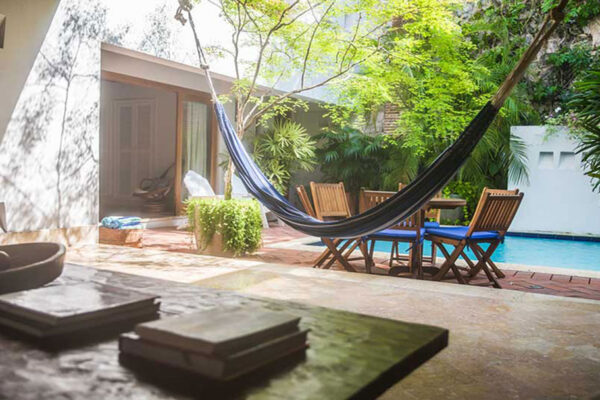 This fully furnished home rental in Cartagena's old city is designed with a modern touch that makes it attractive to travelers from afar. Casa Silva features 3 bedrooms all of which offer en-suite bathrooms and sleeps up to 6 guests. The public areas include multiple intimate seating areas, an open space living, and an intimate dining area. While it is one of the smaller properties available, it is also one of the most affordable. A simplistic color scheme unites each level of this three-story property and makes it appear much larger than you might expect.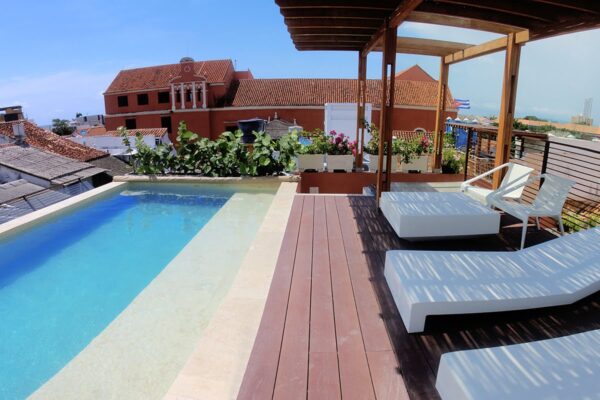 Starting at $1,000.00 per night
Another wonderful Villa located at the historic San Diego neighborhood and within the "Walled City" of Cartagena de Indias. Step out to great restaurants, bars, historic sites, and all of the fun this vibrant and colorful city has to offer.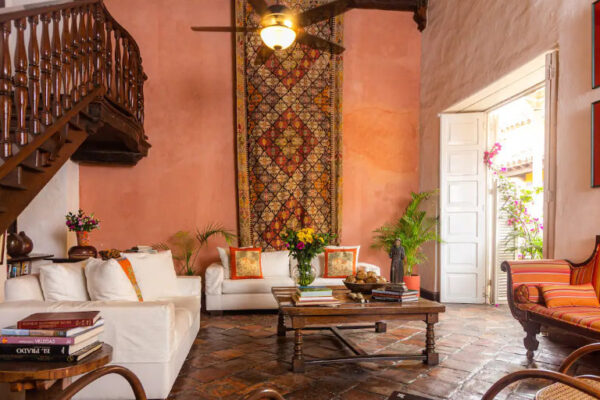 Starting at $500.00 per night
This colonial house in the old city of Cartagena is a comfortable property with a truly fantastic location. Nestled within the historic district, the house's architecture is simply stunning, with classic colonial features such as arched doorways and intricate plasterwork adorning the exterior. For those who prefer to relax, the house also boasts a beautiful Spanish-style garden, perfect for lounging in the sun or enjoying a glass of wine as the sun sets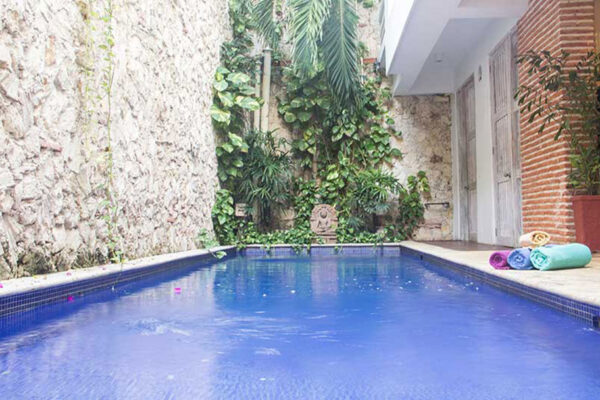 Casa Italiais a historic Colonial-era home rental house that has been passed down through generations of the same family for the last 250 years. It has recently undergone complete contemporary remodeling, perfectly blending its traditional style and elegance with modern amenities.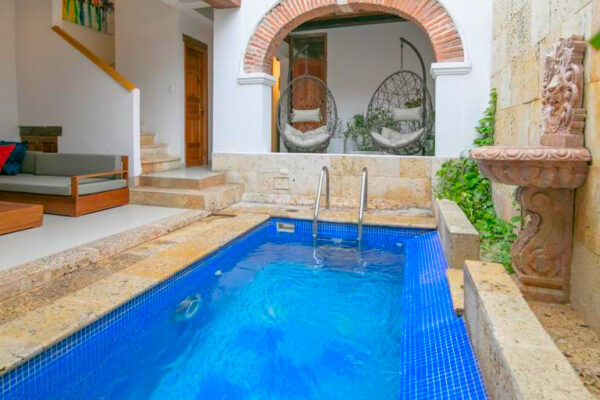 Welcome to Casa Colon, a modern oasis tucked in the historic heart of Cartagena. This exclusive residence perfectly combines modern elegance with a touch of historic charm, offering you an unforgettable getaway. Here are some features that make this home an excellent choice for your vacation:
4 Spacious Bedrooms: Designed with comfort and tranquility in mind, sleeping up to 8 guests.
Modern White Kitchen: Fully equipped to cater to all your culinary desires, styled with a clean and contemporary white theme.
Lounge Area: An inviting open space that flows seamlessly to the pool area, perfect for relaxation and casual gatherings.
Downstairs Pool: A refreshing retreat situated on the lower floor, offering a private oasis to cool off and unwind.
Rooftop Jacuzzi: Offering a serene spot to soak in the bliss and enjoy panoramic views from the roof.
Experience the fusion of comfort and luxury at Casa Colon, where every detail is meticulously curated to ensure an enriching and delightful stay.
Welcome to Casa Willis, your vibrant and budget-friendly haven situated in the bustling heart of Cartagena, just a stone's throw away from the renowned Santa Clara. This rustic retreat, adorned with bright orange hues, promises a lively and comfortable stay without breaking the bank:
4 Cozy Bedrooms - Perfectly crafted to accommodate up to 8 guests, offering a warm and welcoming space to rest and recharge.
Rustic Ambiance - Experience the charm of rustic interiors that exude a homely and vibrant atmosphere, making each stay unique and memorable.
Ground Floor Pool - Immerse yourself in the refreshing pool, a perfect oasis to cool off and enjoy the Cartagenian sun right at your doorstep.
Roof Terrace - Unwind and soak in the panoramic vistas of the city from the expansive roof terrace, an ideal spot for evening relaxation and morning reflections.
Prime Location - Nestled near the iconic Santa Clara, guests have easy access to a plethora of attractions, vibrant markets, and delightful eateries that the historic Old City has to offer.
Embark on a delightful journey at Casa Willis, where budget meets comfort and vibrancy, offering an unforgettable getaway amidst the historic and picturesque backdrop of Cartagena.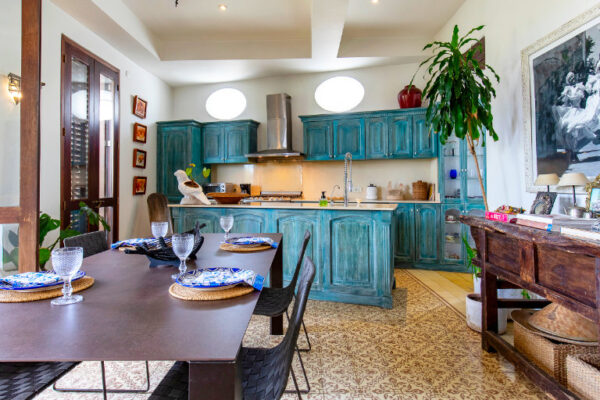 Casa Arty is an amazing home in Cartagena, Colombia. Recently renovated to provide modern luxuries and amenities tailored to your wants and needs. You get a bright clean spacious bedroom with an excellent staff nearby to help you. 3 Bedrooms, 5 bathrooms, a Jacuzzi on the roof. Excellent old city location.