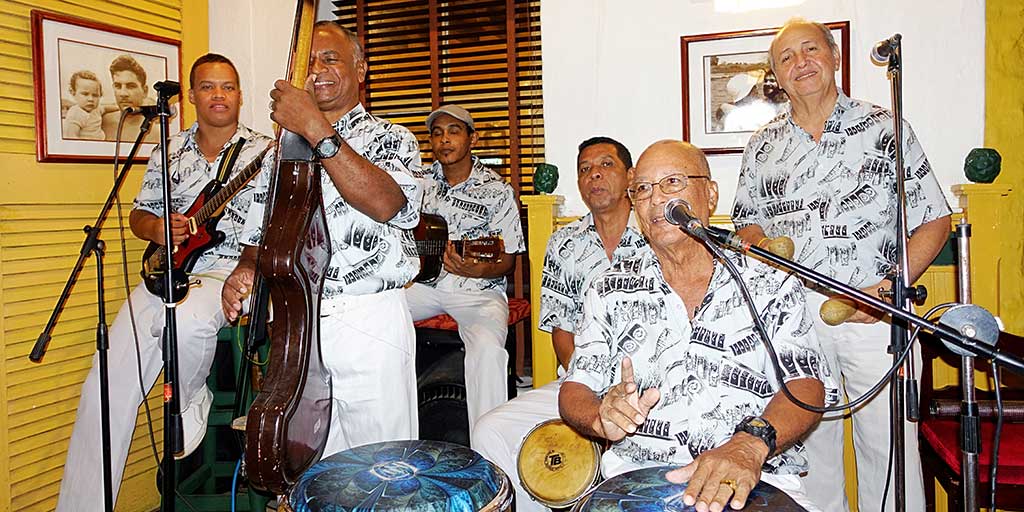 Discover the Exquisite Dining Experience Loved by Colombia's Elite
La Vitrola Restaurant has established itself as a premier dining destination in the heart of Cartagena. With its lively Cuban theme, this vibrant establishment offers an electric atmosphere that combines romance with a touch of nostalgia.
Immerse Yourself in the Captivating Ambiance
Step inside La Vitrola's doors, and you will be transported to a bygone era. Housed in a charming Spanish Colonial building, the restaurant exudes the essence of 1940s Cuba. Rich, warm woods, dark tiles, and vibrant Caribbean accents create an irresistible ambiance. The rhythmic melodies of live music fill the air, perfectly complementing the sensational aromas wafting from the kitchen. The lively conversations of patrons discussing everything from politics to the vibrant streets of Getsemani add to the enchanting atmosphere. It's no wonder that La Vitrola has become a beloved destination for Colombia's elite.
Indulge in a Culinary Delight
While the ambiance steals the spotlight at La Vitrola, the food is a delightful complement to the experience. Led by a talented chef specializing in fish, the restaurant showcases the best of Cartagena's fresh seafood. Ceviche, a local favorite, takes center stage on the menu, highlighting the city's coastal treasures.
However, it is the grouper dishes that truly showcase La Vitrola's culinary expertise. The mild-flavored white fish serves as a canvas for the chef's creativity. With a range of preparations, each grouper dish presents a unique and extraordinary flavor profile. From the fiery kick of Caribbean peppers to the aromatic blend of Indian masala, or the tangy notes of tamarind sauces, the grouper transforms into a captivating culinary masterpiece. While there are other meat options available, it is the appetizers and the grouper that truly shine at La Vitrola.
Securing Your Seat at La Vitrola
As one of Cartagena's most sought-after dining establishments, La Vitrola can be challenging to access. Located at Calle Baloco #2-01, the restaurant is often fully booked, especially by visitors from Bogota and surrounding areas.
To ensure a memorable dining experience, we recommend making reservations well in advance by calling 575-660-07-11. Even with a reservation, you may still encounter the vigilant "bouncer" at the entrance. However, when you stay at one of our luxury vacation homes, our dedicated concierge service can assist you in securing dinner reservations and arranging transportation, allowing you to relax and savor the anticipation of your La Vitrola experience.
Once you step through La Vitrola's doors, the effort to secure a table will fade into the background. The extraordinary flavors, live music, and vibrant clientele will envelop you, transporting you to a world of culinary delight and unforgettable memories.