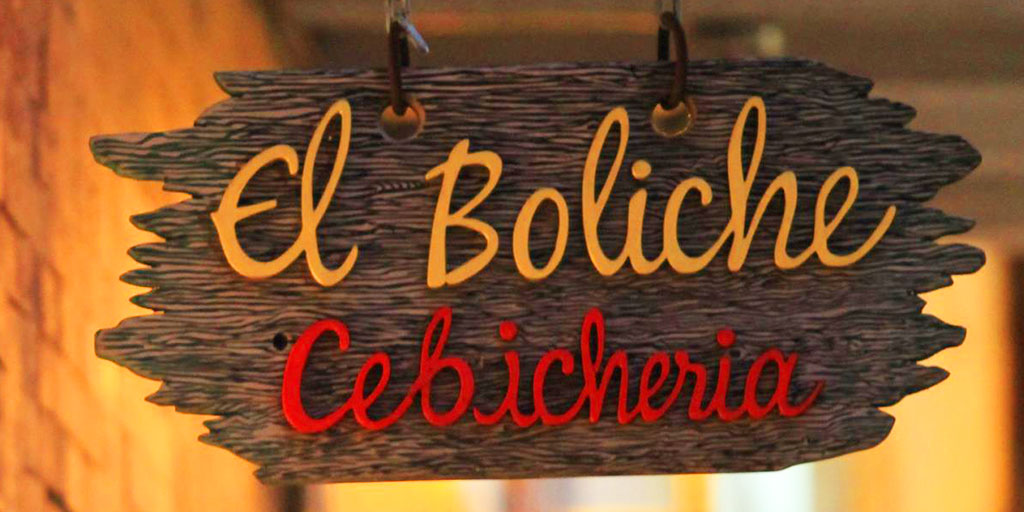 A "Near Religious" Ceviche Experience
El Boliche Cebichería has been one of Cartagena's most well-guarded culinary secrets but word about how exceptional this traditional Colombian Cebichería is thanks to the positive reviews and international food critiques who absolutely love the place. This tiny little restaurant in the San Diego neighborhood of Cartagena features some of the most authentic Colombian fish dishes you will ever taste. Beautifully blended temptations and textures expertly spiced by an artisan chef—what more could you want for an exceptional lunch or dinner while you explore all the best Cartagena has to offer?
The Mission
The brain child of Oscar Colmenares and Viviana Díaz, El Boliche Cebichería serves locally-sourced seafood in traditional Colombian recipes that have locals wondering whether or not their dear departed grandmothers sold family recipes somewhere along the way. Colmenares, who studied at Martin Berasategui's eponymous San Sebastian restaurant before spreading his wings, dedicated his new culinary endeavor to the fishing industry in Cartagena and does what he can to highlight locally-caught treasures while investing in sustainable harvesting of Cartagena's aquaculture.
The Food
Ceviche that one critique called "fiercely" Colombian ceviche served fresh with a fun flare. That's it. Simple to state but oh-so-difficult to pull off in a city that's drowning in unique and quirky takes on traditional tastes. Some gustatory magic happens here to make these exceptional concoctions come together in a most pleasing fashion. Paired with local beers, signature cocktails, and exceptional coffees the fish makes the dining experience at El Boliche Cebicheríais second to none day or night.
Because the owners pay more for their fresh fish, it makes their excellent ceviche a little pricier than you can find elsewhere in Cartagena but shelling out for that exceptional catch makes you feel a little warmer inside (and that's not just the picante spices they use to liven up their dishes!)
Fan favorites include the coconut ceviche, the textura de maíz, and the biche pack a "big taste" in small sizes. Indeed, it's that powerful flavor punch that really sets this ceviche apart and makes dining here more of an experience than a simple meal.
The Experience
In order to experience what fans of Colmenares' culinary art call a "near religious food experience" you may have to work a little harder that you'd expect. While this "hole in the wall" is nothing special from the outside, foodies in Cartagena are quickly coming to realize that it offers some of the best ceviche anywhere in the city. As such, the tiny little restaurant (which only seats 25) fills up regularly and fast. It's recommended that you call ahead for reservations (days in advance if you can). Or, if you're staying at one of our luxury vacation rental homes in Cartagena, allow our complimentary concierge service to make reservations for you.
El Boliche Cebichería is open Monday through Saturday from 12:00 (noon) to 15:00(3 PM) for lunch then the restaurant opens again at 19:00 (7 PM) for dinner service, staying open until 23:00 (11 PM). It's closed on Sundays. You can find El Boliche Cebichería at Calle Cochera del Hobo 38-17, Cartagena, Colombia Calle Cochera del Hobo 38-17, in Cartagena.
Call ahead at +57 310 3687908.
Visit their Facebook page to learn more.