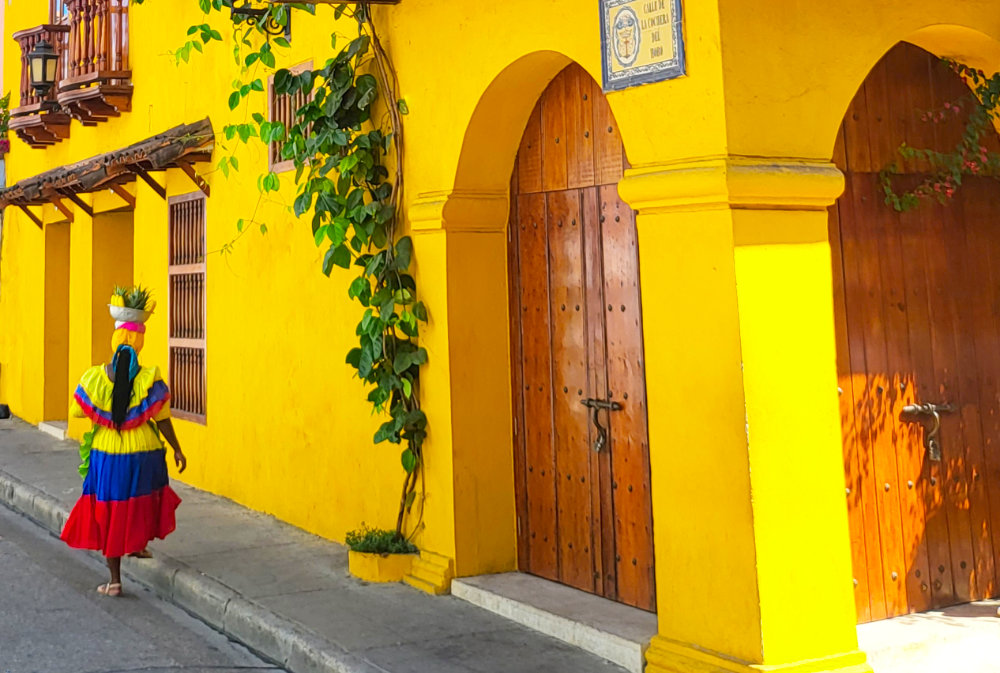 Discover the Magic of a Weekend in Cartagena
Cartagena, Colombia's stunning Caribbean gem, boasts a rich history and vibrant culture, making it the perfect destination for a weekend getaway. In this comprehensive guide, we'll take you through an unforgettable weekend in Cartagena, helping you make the most of your time in this magical city.
Smooth Arrival with Fast Track VIP Airport Service
Begin your weekend in Cartagena stress-free by booking a Fast Track VIP Airport Service for your arrival and departure. This luxury service offers a seamless transition through immigration with priority access. Visit our VIP Airport Service page and complete the form to request this service, ensuring your weekend in Cartagena starts on the right foot.
Friday Afternoon: Dive into Cartagena's Old City
Upon arriving in Cartagena, unpack and settle into your accommodations. If you have time, explore the picturesque Old City, where narrow streets and beautifully preserved colonial buildings showcase Cartagena's rich history.
Unwind with Sunset Drinks at Boticario Bar
In the evening, visit the Boticario Bar at the Santa Clara Hotel for sunset drinks. Offering stunning panoramic views of Cartagena and the Caribbean Sea, this sophisticated bar is the ideal spot to relax and appreciate the beauty of this unique city.
Friday Night: Savor Cartagena's Culinary Delights
Your weekend in Cartagena wouldn't be complete without trying these three top picks for dinner, each offering a unique and delicious dining experience:
Mar y Ziela Gastro Bar: Enjoy creative seafood dishes and craft cocktails at this trendy spot.
Restaurante La Unica: Experience a fusion of Colombian and Mediterranean flavors at this chic restaurant.
Uma Restaurant: Discover a contemporary twist on traditional Colombian cuisine at this stylish eatery.
Experience Getsemani's Vibrant Nightlife
After dinner, immerse yourself in Cartagena's nightlife by heading to the lively Getsemani district. Known for its colorful street art, bustling bars, and energetic dance clubs, Getsemani is the perfect place to enjoy Cartagena's thriving evening entertainment.
Saturday: Escape to the Rosario Islands
Kick off your Saturday with breakfast before setting sail for the breathtaking Rosario Islands. Relax on pristine beaches or indulge in a St. Tropez-style lunch at a chic beach club during your weekend in Cartagena. Return to the city in the late afternoon.
Saturday Night: Choose Your Adventure
It's common for those who spend the day boating to plan a night out on the town in the Old City. However, after a long day on the water, many prefer to stay in and unwind on their rooftop terrace. The choice is yours!
Sunday: Explore Cartagena's Historic Center
On Sunday morning, stroll through the Old City's quieter streets and plazas, soaking in the charm of Cartagena's historic center.
Indulge in Poolside Barbecue and Massage
After your morning walk, head back to your rental home for relaxation by the pool. Enjoy a barbecue lunch and enhance your downtime with a luxurious in-house massage provided by an expert masseuse.
Sunday Evening: Savor Authentic Colombian Cuisine
For your final evening in Cartagena, dine at Cande, a restaurant that offers an authentic Colombian experience. Delight in traditional dishes, such as ceviche and arroz con coco, as you immerse yourself in Colombian culinary culture.
Monday Departure: Cherish Your Cartagena Memories
As you depart for the airport on Monday morning, the Colombian saying, "The only risk is not wanting to leave," will resonate. Cartagena's rich history, vibrant culture, and unforgettable experiences will leave a lasting impression on your heart. As you cherish the memories of your perfect weekend in Cartagena, you'll already be planning your return trip, wanting to discover countless more fantastic restaurants and experiences in the enchanting city we call home. Until your next visit, safe travels, and may the magic of our beautiful Cartagena stay with you!
Martha Hampton
Home Curator
Founder of Cartagena Colombia Rentals & Hampton Property Rentals LLC