Fast Track Your Way to and from the Airport
Commence your Cartagena retreat with our exclusive Fast Track service the moment your plane lands.
Our warm and welcoming assistants, specially chosen and trained, will be there to greet you as you disembark from your flight. Entrusted to make you feel at ease and relaxed during your arrival process, whether you're visiting Cartagena for business or leisure, (from within Colombia) or from afar, expect a first-class Fast Track to get you to your destination sooner rather than later.
Elevate Your Arrival Experience
"A streamlined process through immigration with priority access"
Enhance your journey with our distinctive airport service, which includes priority access and a streamlined transition through immigration, setting the stage for a stress-free start to your trip.
To avail of this service, kindly fill in the form below and we will get back to you promptly.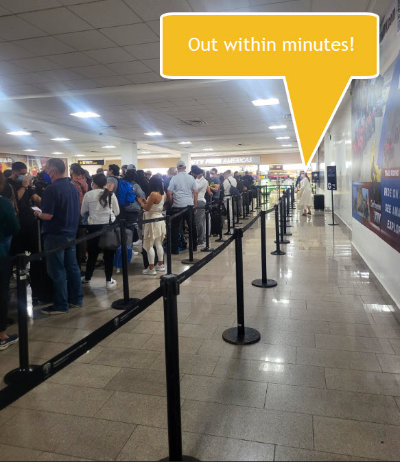 For Arrivals at Rafael Núñez Airport
Traveling can sometimes be a tiresome experience. Our assistants, bearing warm smiles amidst the bustling airport crowd, are here to alleviate your worries from the moment they greet you at the arrival gate. Our offerings include:
Swift fast track transition through immigration with priority access and more.
Assistance with fast-tracking through customs.
Personalized guidance and assistance from Rafael Núñez Airport to your chosen ground transportation.
Moreover, we can assist with any last-minute purchases you may want to make at the airport before heading to your vacation home in Cartagena. Our knowledgeable local assistants are happy to share tips on places to visit, restaurants to dine at, entertainment venues, and more to make your stay unforgettable.
We extend this premium service to our international guests. Not offered for National flights.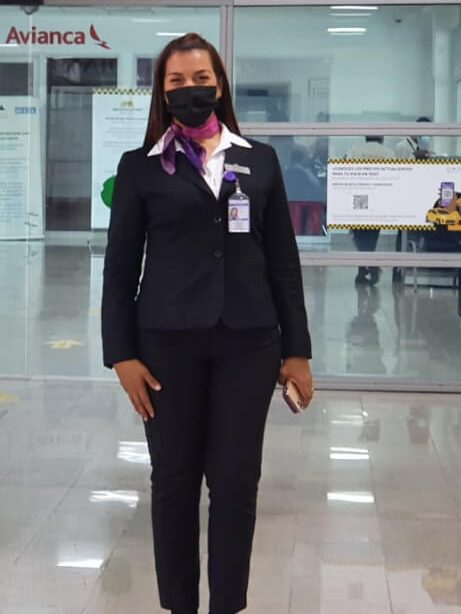 For Departures at Rafael Núñez Airport
As your stay draws to a close, we aim to preserve those cherished memories by providing an expedite departure experience, encapsulating:
A friendly reception from our assistants at the airport entrance.
Swift assistance to the priority line of your choosing.
Expedited check-in process and assistance with boarding pass retrieval.
Companion through the immigration process, where your assistant will stand in line on your behalf, saving you the wait.
Warm farewells and best wishes for a safe journey as you proceed to security and board your flight.
We are also at your service for any shopping assistance at the airport venues before you board.
Access to the Lounge at Rafael Núñez Airport
Before boarding your flight, enjoy the Lounge at Rafael Núñez Airport. Here, equipped with an array of amenities, including:
Multiple televisions showcasing a variety of channels to keep you entertained.
Complimentary high-speed Wi-Fi to stay connected.
Refreshing beverages to keep you hydrated.
Air-conditioned comfort to beat the heat.
A selection of alcoholic beverages, including cocktails, beer, and wine.
Snacks to curb your hunger.
A range of complimentary newspapers and magazines to enjoy.
Attentive staff to cater to your needs.
Beyond these amenities, the lounge grants you the space, allowing you to relax without the hustle and bustle of crowded airport areas.
Integrate Fast Track Travel into Your Cartagena Vacation Experience
Often, the journey can be the most tedious aspect of a vacation. Lengthy flights, crowded airports, chaotic taxi stands, and ungentle luggage handlers can mar an otherwise splendid vacation. However, with our services, your travel experiences will be as smooth, seamless, and effortless as possible. Our professional hosts prioritize your comfort and care above everything else.
We aspire for this personal service to make you feel embraced by the entire city of Cartagena. And when the time comes to say goodbye, we want you to leave with a longing to return, knowing that the city and its people await your comeback with open arms.