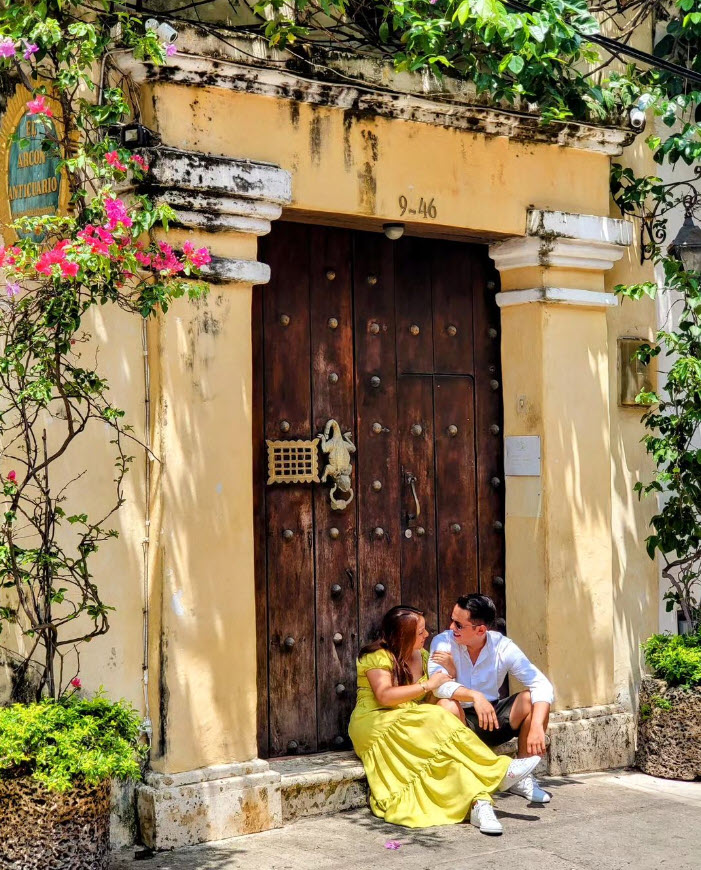 Embark on an Adventure of a Lifetime: Explore Cartagena, Colombia!
Has Cartagena, Colombia ever beckoned you for a paradisiacal getaway? Are you wondering, where exactly is this vibrant gem located? You're not alone!
In the buzzing travel circuits, Cartagena is emerging as a tropical utopia, a golden hotspot tucked away in the embracing arms of the Caribbean. This Colombian haven effortlessly blends the tropical allure of the Caribbean with the rich historical backdrop of Colombia. Synonymous with lush jungles, aromatic coffee landscapes, and vibrant urban realms like Medellin, Colombia unveils Cartagena as its crowning jewel, offering visitors a kaleidoscope of culture, cuisine, and coastal beauty.
Dive into Cartagena's pulsating heart, a city steeped in nearly three millennia of history, offering not only a visual feast of Spanish colonial architecture but also tantalizing seafood that ranks amongst the world's best. A home to over two million smiling faces, Cartagena invites you to be a part of its unfolding narrative.
But first, where is Cartagena, Colombia?
Nestled majestically in the Department of Bolivar, Cartagena stands as the beacon of Caribbean magnificence on Colombia's northern coastline, a picturesque realm where the Caribbean Sea kisses the golden sands. Located at a geographically vibrant crossroad, marked at 10.40 latitude and -75.51 longitude, this city of marvels offers a warm embrace 34 meters above sea level.
Basking in the glorious tropical climate (classified as Aw in the Köppen-Geiger climate categorization), Cartagena promises sun-kissed days with an average temperature hovering around a perfect 27.5 °C (81°F). Whether you visit during the rain-kissed months or the sunny season, Cartagena unfurls a vibrant tapestry of natural splendor, ready to enchant you at every turn.
About 2 hours away from Barranquilla, Cartagena has emerged as a pulsating travel nexus, attracting globetrotters and Colombian locals in pursuit of unparalleled experiences.

Weather Averages in Cartagena
Planning your trip to Cartagena and curious about the weather? Experience a tropical paradise where the sun kisses the ocean, and balmy breezes add a touch of magic to your holidays. Cartagena, a city blessed with a vibrant and warm climate year-round, invites you to immerse yourself in its seasonal splendors.
Get a month-by-month guide to Cartagena's tropical temperatures and weather conditions in our detailed blog. From the gentle cool of January to the sunny embrace of July, discover the perfect time for your idyllic getaway.
Cartagena's Weather: Year-Round Sunshine and Warmth. Dive deeper into Cartagena's weather patterns here.
Wondering when to visit? Check out our guide on the best time to visit Cartagena and plan your trip perfectly.
Are You Ready to Dive into the Cartagena Experience?
Embarking on a Cartagena adventure isn't merely a vacation; it's a celebration of life. A city teeming with attractions awaits you:
Dive deep into history with myriad sites narrating tales of yore
Culinary escapades at niche bistros offering a world of flavors
Vibrant nightspots where dance and music find a harmonious blend
Exclusive gateways to cultural fiestas featuring international music and arts galas
And when the desire to rejuvenate strikes, escape to the pristine landscapes of the Rosario Islands, a haven of romance and tranquility just off Cartagena's coast. From Playa Blanca's radiant stretches to private snorkeling sanctuaries, Cartagena unfolds as a canvas of exotic adventures, all at your fingertips.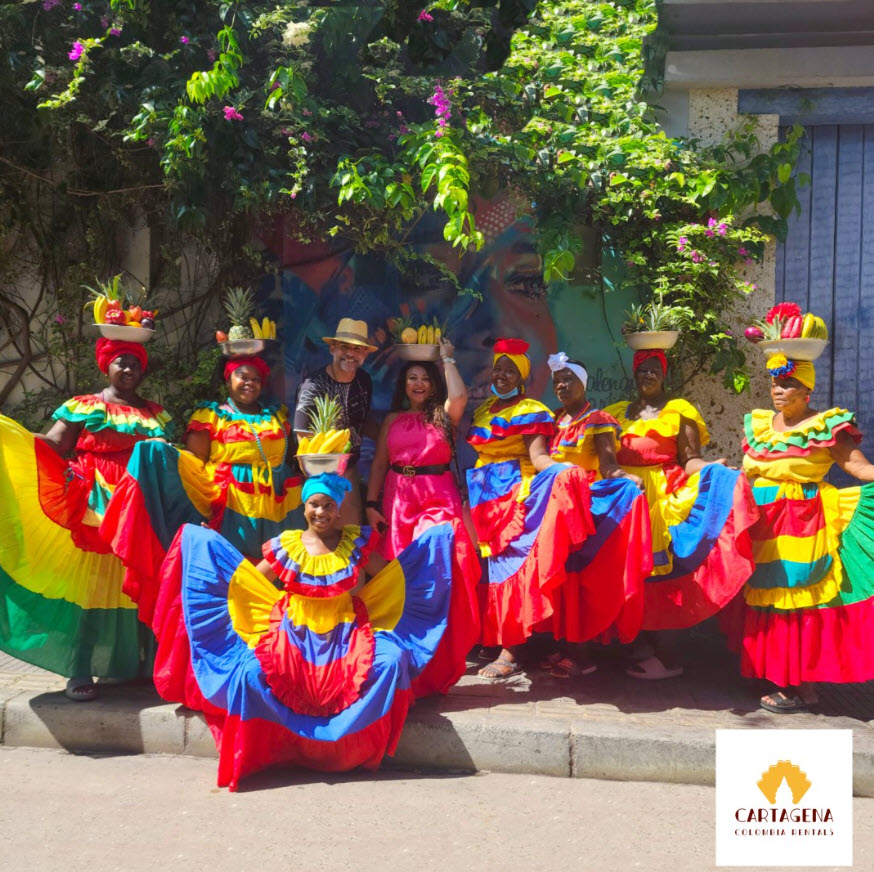 Embark on a Serene Escape: The Rosario Islands
Venture a bit off the vibrant shores of Cartagena and you will find the pristine paradise of the Rosario Islands, a cluster of heavenly islets that epitomize the beauty and tranquility of the Caribbean. This sun-kissed archipelago, a protected marine park, is a sanctuary where the azure waters meet lush tropical landscapes, offering visitors a serene escape into nature's lap.
Whether you're snorkeling in the crystal-clear waters, marveling at the vibrant marine life, or lounging on the untouched sandy beaches, the Rosario Islands promise a rejuvenating retreat that beautifully contrasts the lively spirit of Cartagena. From secluded beaches to vibrant coral reefs, every island holds a unique secret, waiting to be discovered by avid explorers and beach aficionados alike. Ready to unearth the secrets of this Caribbean jewel? Dive deeper into the mesmerizing world of the Rosario Islands in our extensive blog post, where we unveil the countless wonders that await in this tranquil marine sanctuary.
Restaurants and clubs to visit in the Rosario Islands
Your Cartagena Sanctuary Awaits
As your Cartagena journey draws to a close, you'll find yourself weaving through the colorful mosaic of time-honored traditions, vibrant cultures, and breathtaking landscapes that this coastal paradise harbors. Each cobblestone street tells a story, every gentle sea breeze carries whispers of history, and every sunset paints a masterpiece on the canvas of the Caribbean Sea.
Here, you're not just a visitor; you become a part of a living, breathing artwork that epitomizes beauty, grace, and timeless allure. Cartagena isn't just a destination, it's an experience that etches golden memories in the hearts of those who traverse its vibrant paths. As you stroll through the vibrant streets, immerse in the festive atmosphere, or simply lose track of time, you'll realize that Cartagena offers a symphony of unforgettable moments, waiting to be discovered anew, each time you visit.
So, pack your bags, set your sails, and step into a world where every day is a celebration, where every moment sings the songs of the sea, and where every corner unveils a piece of paradise. In Cartagena, Colombia, your dream vacation transforms into a vivid reality, unfolding a panorama of joys that beckon you to return, time and time again. So, are you ready to embark on a journey that promises not just a getaway, but a gateway to a world brimming with magic, warmth, and endless adventures? Cartagena awaits, with open arms and a vibrant smile, to welcome you into its radiant embrace, where the Caribbean meets the cosmos in a dance of celestial beauty.
Let us help you make the best of your vacation in Cartagena with our luxury rental homes right in the heart of all the action. Stay for a week, stay for a month, either way, when you go home you'll be able to answer the right way when friends and family ask "and where is Cartagena?"