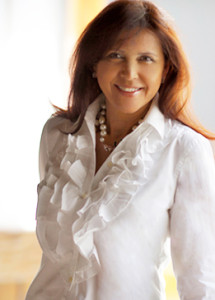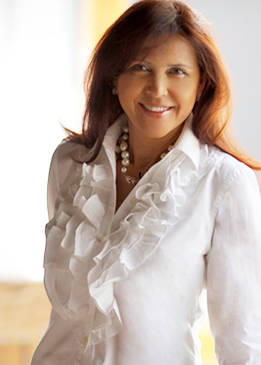 Luxury Vacation Homes in Cartagena For Rent
We offer a luxury range of short and long term vacation homes in the historic Old City of beautiful Cartagena in Colombia.
Our collection of properties include colonial houses, villas and apartments that are located in the most desirable parts of the Old City, Getsemani, Baru and the Rosario Islands that can accommodate large numbers of vacationing groups of friends and families holidaying together
Signature complimentary concierge services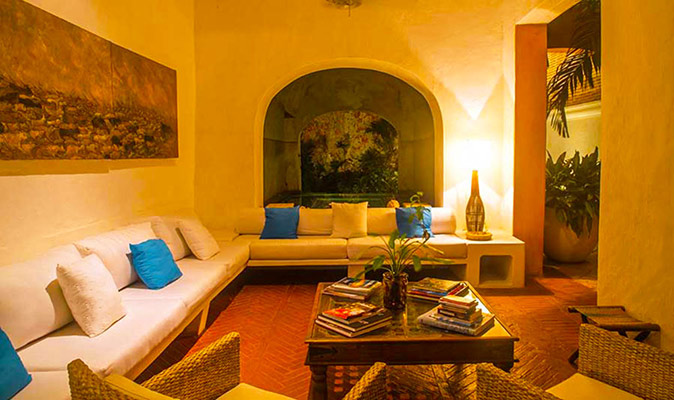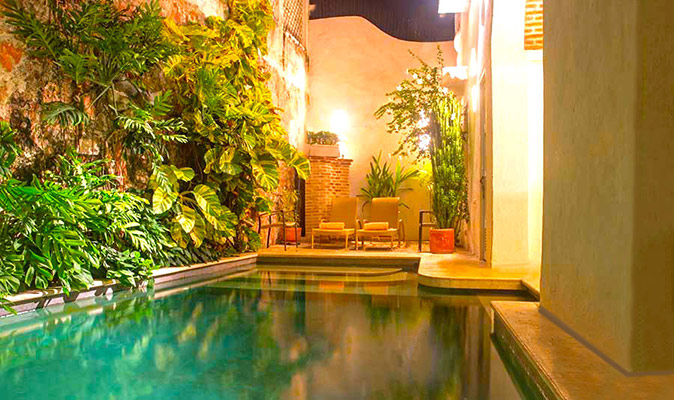 This beautiful house for rent has 6 bedrooms all with private bathrooms and the capacity to sleep 12 people.
Casa La Palmera is located in the historic center of the San Diego district of the old city of Cartagena de Indias.
The property comes with air conditioning, LCD and fans.
A full-time live-in housekeeper who can ensure your stay in Cartagena is perfect.
Casa La Palmera has a number of unique features including 'chill out' pools around the sitting areas.
The house has a gorgeous courtyard with lots of foliage giving a fresh and airy feeling.
On the third floor of Casa La Palmera is a rooftop Jacuzzi with a view of the historical center with a perfect sun worshipers terrace..
Wonderful, historic, colorful, vibrant and romantic all rolled into one
Beautiful Cartagena
Where to stay in Cartagena? It is not hard to see why so many people are now choosing Cartagena for a holiday vacation with its horse drawn carriages taking you through a labyrinth of Spanish colonial cobbled streets in the Old City. Overhead balcony's sprouting bougainvillea from baskets in a colorful display competing with the bright yellow, oranges, blues and greens of the painted walls of homes on either sides of the streets. Ice cream parlors contest with the sun for your affection during the daytime, and air conditioned local and fine dining restaurants do the same in the evenings, dancing to the Latin sounds and smiling Colombians