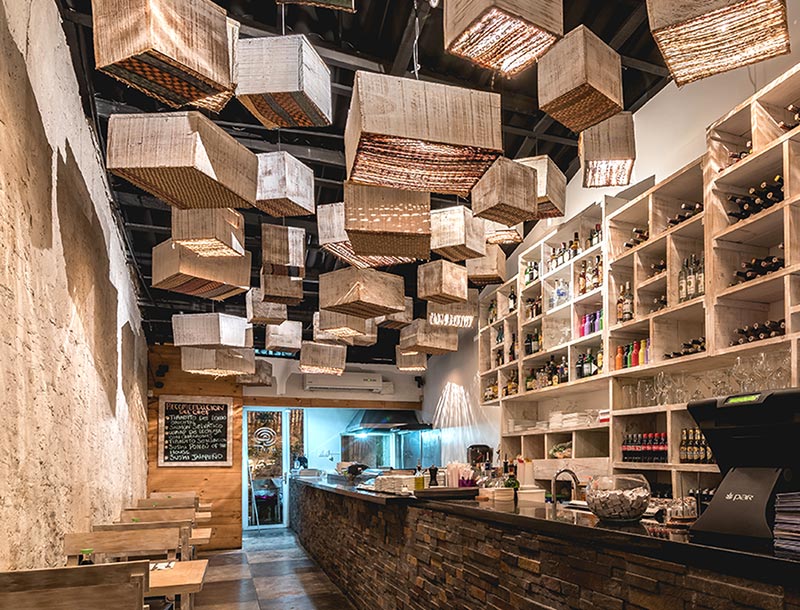 Peru Fusion – Peruvian and Japanese cuisine
The last place you'd expect to find excellent Japanese cuisine and top-tier sushi would be in the historic Walled City of Cartagena. But that's what Peru Fusion offers. Indeed, this little restaurant may be an oddity but it offers some of the best food you'll find on your vacation in Cartagena. And while it may be difficult to find a place in Cartagena that doesn't serve fish, Peru Fusion gives you delightfully different options so you'll never wear out your palate on ceviche.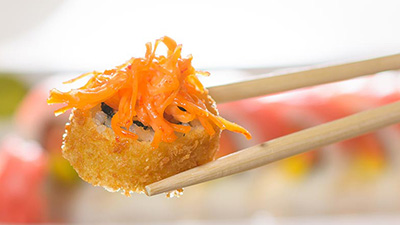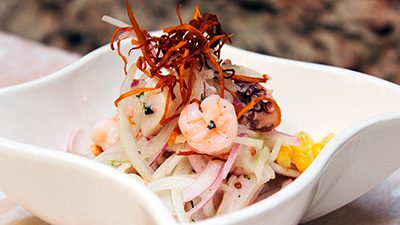 It's All About the Experience at Peru Fusion
Your exploration starts when you walk through the door and are instantly transported to a light and airy little bistro with fanciful overhead lighting and clean, elegant, and earthy lines. Indeed, it's almost as if you're slipping into a hidden alcove or alley that holds a mysterious new experience for you to enjoy.
Next, the attentive staff offers you everything you need to have an excellent meal (including recommendations from their amazing menu). Choose from Asian dishes with a splash of Peruvian flair (like grilled octopus with chimichurri sauce or fish and prawns in curry sauce). And when the food arrives, the fun begins.
Everything is artfully plated, perfectly paired, and simple yet amazing. With a full bar (and a tempting drink menu) you can get an artfully crafted cocktail to sip and savory with your meal or pair your dishes with a wide variety of wines.
And Peru Fusion isn't a one-trick-pony. Indeed, there are so many lively temptations on the menu that you and your friends will want to try everything. And you can with small plates and half-rolls of sushi available upon request.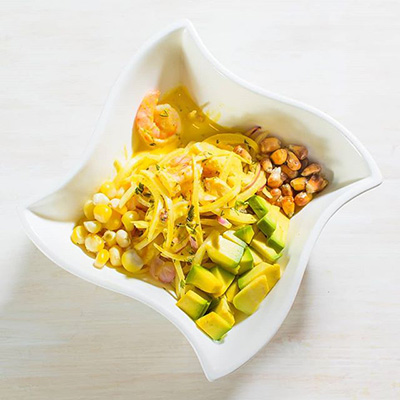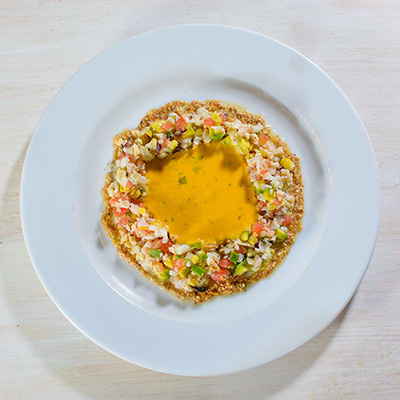 Things to Keep In Mind
As you may expect for top-tier sushi, the prices are a bit higher than you would expect to find in a little gastropub in Cartagena's food-centric atmosphere but it's worth it if you have a craving for authentic Asian dishes. We would recommend straying a bit off the beaten path and perhaps trying something you're not all that familiar with.
If you do plan on coming to Peru Fusion for dinner, keep in mind that the restaurant itself is small (tiny even). And while the décor lends it an airy sense of space, there is limited seating. If you arrive late, you can expect to wait in line at the door.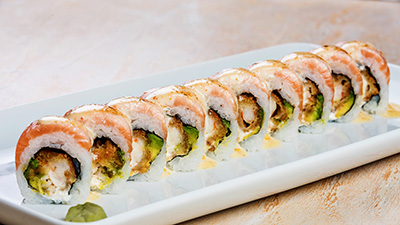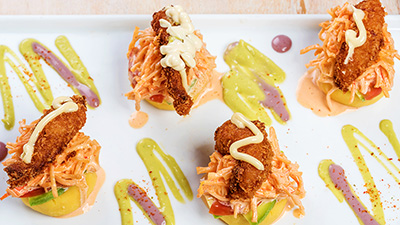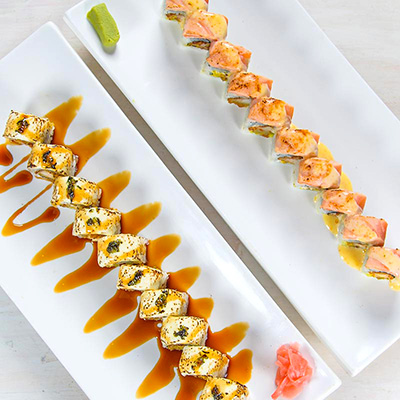 The Details:
Peru Fusion is located at Ayos Street #4-36 Historic Center in Cartagena. You can call +57.5.660.5243 for reservations or with questions or requests. You can also visit their website to view their full menu and read some customer reviews. They also have a very active social presence on Instagram as well!