Weather in Cartagena: A Consistent Tropical Delight
Cartagena, Colombia boasts a weather pattern that truly embodies the tropical essence. Throughout the year, Cartagena maintains a warm temperature, typically hovering in the high eighties. It's primarily sun-drenched, interspersed with a few fluffy clouds, against the backdrop of an expansive azure sky. For those seeking refuge from chilly climates, Cartagena offers a sunlit sanctuary.
The distinct climate of Cartagena de Indias is attributed to its prime geographical positioning. The Caribbean Sea bestows warm humidity upon the city, occasionally accompanied by light showers, especially during the Rainy Season. However, thanks to the tropical sun's radiant presence, the dampness seldom lingers. Additionally, Colombia's mainland, located to the south and east, safeguards Cartagena from the turbulent winds and tempests that usually plague other Caribbean regions.
Prime Times to Explore Cartagena
The city is abuzz with excitement during Easter. Influential figures from Bogota, including celebrities and politicians, are drawn to Cartagena not just for the festivities, but also for the enthralling Rosario Island beaches—acclaimed as Colombia's finest. A heads-up for April travelers—it's one of the toastiest months, with temperatures often surpassing 90 degrees. So, arm yourself with ample sun protection!
The crescendo of Cartagena's tourism hits its peak between Christmas and the New Year. A festive atmosphere is palpable from November as preparations commence for Colombia's Independence Day celebrations. This season is packed with exclusive events—be it film festivals, musical concerts, or other cultural extravaganzas—that remain unparalleled throughout the year.
Given the influx of visitors, it's wise to book your accommodations in advance to avoid the skyrocketing prices. But the rewards are manifold. The rain clouds have retreated, and the most sweltering days are yet on the horizon, letting you experience Cartagena's splendors under the most favorable weather conditions.
The Rainy Season: An Underrated Charm
Rain in Cartagena shouldn't be a deterrent for travelers. Yes, the city receives about 40 inches of rainfall annually, with a concentration during the High Rainy Season from October to November. Yet, these showers are typically fleeting, allowing visitors to indulge in a leisurely meal or explore the majestic Catholic churches in the Old City. By the time you're ready to venture out again, the sun's rays would have worked their magic, restoring the city to its sunlit glory.
Budget travelers, take note: the rainy season might just be your golden ticket! With fewer tourists around, not only can you relish a more serene Cartagena, but you'll also find accommodations and other amenities at the most competitive prices.
Your Stay in Cartagena: Making It Memorable
Our rental properties cater to guests throughout the year. No matter when you decide to explore Cartagena, rest assured, we're here to make your stay remarkable. To find out more, reach out to us via our individual property rental pages or click on our contact us page.
Weather Averages in Cartagena
Dive into a month-by-month breakdown of Cartagena's tropical temperatures and conditions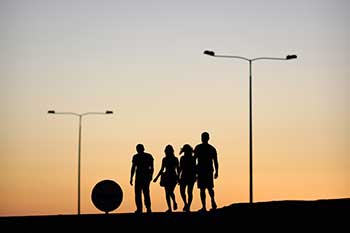 Cartagena Old City Wall
Walking around the wall at sunset. Amazing. A must do!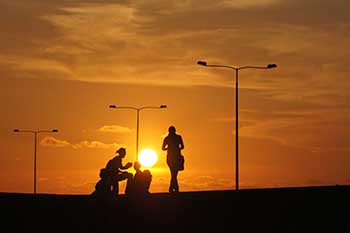 Sunset in Cartagena Old City Wall at Sunset
Friends gathering to watch the sunset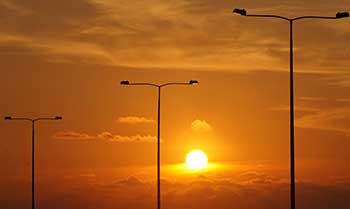 View from Cartagena Old City Wall at Sunset
Optical Illusions at Sunset in beautiful Cartagena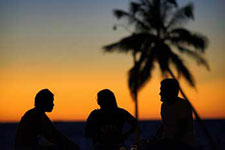 Old City Wall at Sunset
Chilling by Cartagena Old City Wall at Sunset