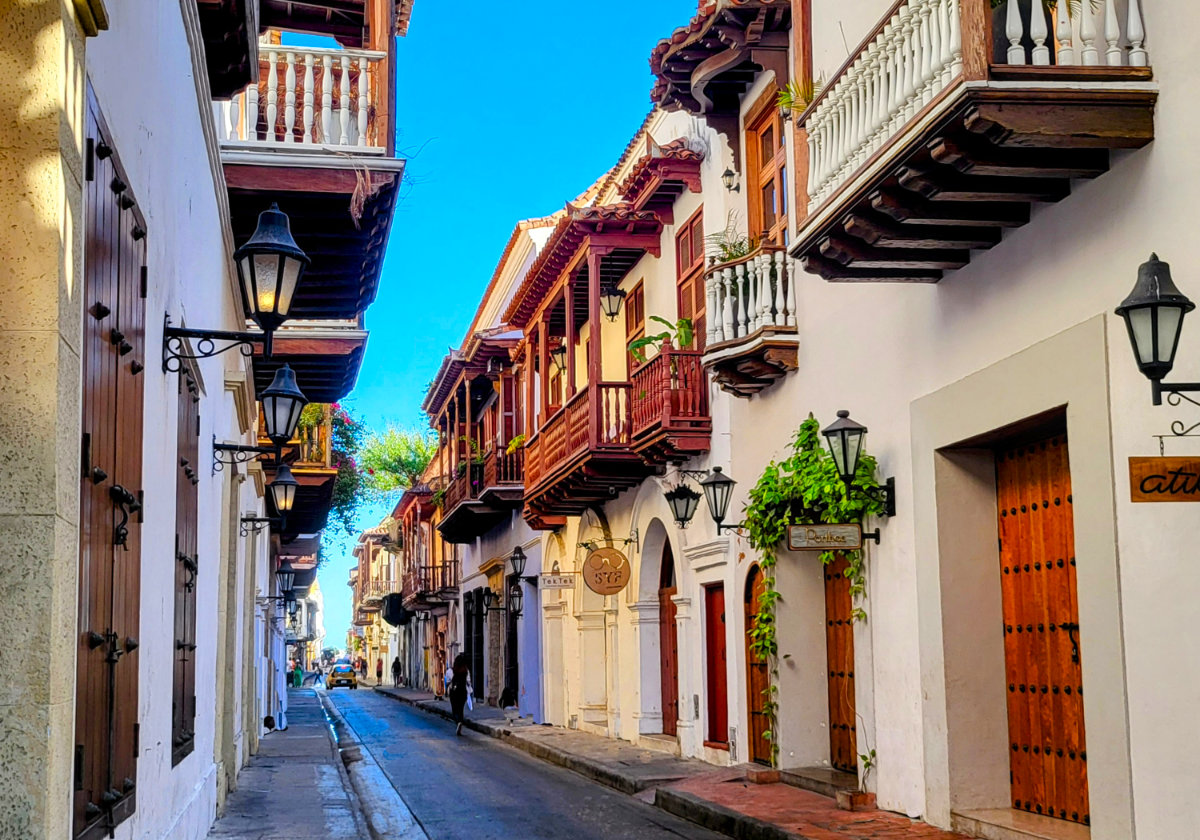 Columbia Is the Number One Travel Hotspot in South America
The international community finally understands what locals have known—Colombia is a fantastic place. With beautiful, friendly people, excellent food, and stunningly beautiful destinations like Medellin and Cartagena, it's no wonder millions of people are flocking to Colombia when it comes time to get away from the everyday.
Colombia has long been known around the World for its natural beauty and exotic resources like emeralds and gold. Still, the country has been working hard to develop its tourism industry through various national, regional, and local enhancement programs. Their success shows. Not only is tourism now the number one non-mining industry in the country, Colombia just broke a massive milestone. Indeed, this past August, Colombia shattered a long-standing record with 2 million international visitors coming to the country!
But August wasn't just a fluke. Travel trends throughout 2022 show that many more people choose to vacation in Colombia. How many more? Nearly 150% more than in 2021!
And even with millions choosing to spend their precious vacation days here in Colombia, the country is still fresh, new, and uncrowded. It offers a uniquely authentic opportunity for vacationers tired of the same old destinations.
Why is Colombia Such a Popular Vacation Destination?
Colombia is the Talk of the Travel Community
The country is finally gaining some of the accolades it deserves. For example, Forbes Magazine lists Colombia as one of the 50 Most Beautiful Countries in the World! It's true. Colombia is one of the few countries where you can find any climate you like, from high-altitude deserts to lush rainforest and tropical jungles, to white sandy beaches with crystal blue Caribbean waters in places like Cartagena. It's also the only country in South America to boast gorgeous shorelines on the Caribbean and Pacific Oceans!
And speaking about our hometown of Cartagena specifically, The World Travel Awards just voted Cartagena as one of the best destinations for honeymooners and newlyweds thanks to its romantic architecture, its sensuous tropical climate, and its exotic nightlife.
But Colombia isn't just another pretty vacation destination. It's also a massive cultural melting pot with a thriving music scene boasting multiple truly global festivals each year, a world-renown food scene with fabulous restaurants in every major city, and a flowering art scene that gave birth to mixed media artists and sculptor Oscar Murillo, painter Maria Berrio, performance artist María José Arjona.
It's Easy to Get To
If you remember the film Romancing the Stone (which was shot mainly in Mexico), you might think that getting to (and around) Colombia still involves donkey rides and windowless buses. That's not the case. The countries' cultural hubs (like Medellin and Cartagena) boast massive, world-class international airports. Those modern facilities now welcome flights from eight airlines offering non-stop travel from major hub airports in The United States like LAX, Miami International, and New York's La Guardia.
Believe it or not, it's closer to most jumping-off points in The US than New York is to LA. You can board a plane in New York, Los Angeles, or anywhere else in the United States and be in Colombia within seven hours.
Colombia Offers Something for Everyone
As mentioned above, Colombia is unique because there are so many different climates within one fantastic country. Each has developed its tourism hotspot, and there are now no fewer than six world-class tourist destinations in Colombia:
1) Greater Caribbean
2) Pacific
3) Amazon-Orinoco
4) Eastern Andes
5) Western Andes
6) The Colombian Massif
While each region offers something special, the top travel destination for vacationers looking for a laid-back stay with plenty of fun in the sun and exciting nightlife, choose the beautiful Caribbean destination of Cartagena. Located right in the Caribbean, this historic Old City has grown into a melting pot that boasts a fantastic cultural heart true to its historical roots, an outstanding international gustatory scene with world-class chefs opening top-tier restaurants on nearly every corner, and a thriving music and arts scene that translates into fantastic entertainment every night. Of course, it doesn't hurt that Cartagena is just minutes from some of the most pristine private islands with white sand beaches and protected coral reefs in the Caribbean.
Ready to book your vacation in Cartagena Colombia? Contact us, and we'll reserve your luxury vacation rental home in the heart of Cartagena today.