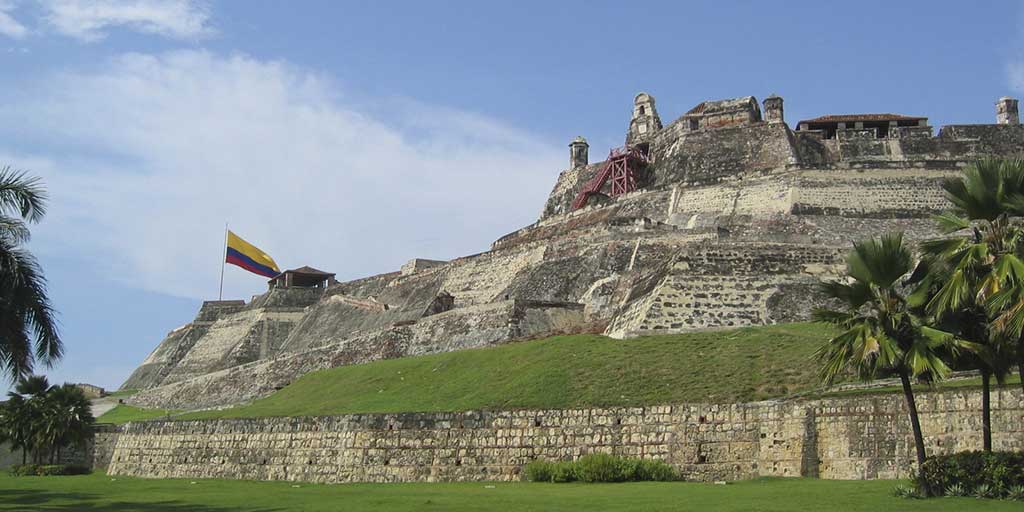 Essential Sightseeing in Cartagena Colombia
Cartagena is a beautiful Caribbean city with a rich history that's an interesting mix of Spanish Colonial and indigenous Colombian cultures. On top of that, the city has become a highly desirable location for vacationing travelers and those looking to make a more permanent tropical change to their lifestyles. Essential sightseeing in Cartagena Colombia includes the breathtaking Caribbean islands, historic Spanish forts, seventeenth century churches, and the Walled City cultural district.
Castillo San Felipe de Barajas
The Castillo San Felipe de Barajas was designed by the Dutch engineer Richard Carr, this "super-fort" was completed in 1657. The fort was used by the Spanish to defend gold shipments and thwart blood-thirsty pirates. Its eight guns dominated the land and sea approaches to the city. The Castillo is a UNESCO World Heritage Site and currently hosts many social and cultural events in Cartagena.
Plaza de Bolivar
The Plaza de Bolivar is a shady park at the center of the Walled City where weary travelers can take a break from the Caribbean sun and get a feel for the real Cartagena while sipping "tinto" (sweetened black coffee) sold by mobile baristas. While there's not much to see (other than a statue of Simon Bolivar) the Plaza is surrounded by some of the most beautiful buildings in the city—perfect for the amateur photographer or photojournalist.
Iglesia de San Pedro Claver
This impressive church was built in the first half of the 18th century and named after San Pedro Claver Corberó (Saint Peter Claver) whose remains are housed in a glass coffin within the church. The Jesuit became the patron saint of slaves in Colombia after he cared for the sick and baptized thousands of Africans kidnapped from their homelands. (At the time, Cartagena had the largest slave market in the Caribbean.) The church is a magnet for the curious and devout alike.
The Popa Monastery
You can see this historic seventeenth century monastery sitting atop La Popa de la Galera from anywhere in Cartagena. There is a small fee to get in and there is a beautiful courtyard and historic religious icons but people really come for the views: a 360 degree panorama of everything—the high-rises in Bocagrande, Castillo San Felipe, the commercial seaport, and the bright blue Caribbean sea.
These are just some of the essential sightseeing experience in Cartagena. Grab your camera and discover what makes this city "The Capital of the Caribbean."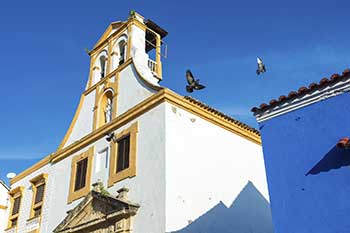 Iglesia Santo Toribio
In the highly desirable San Diego District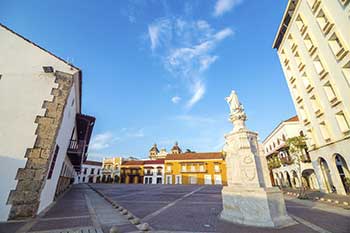 Plaza De La Aduana
One of the larger Plaza's in the Old City Walls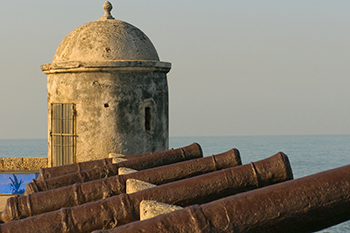 Cartagena Old City Wall
Built in the 16th Century and still an impressive reminder of days gone by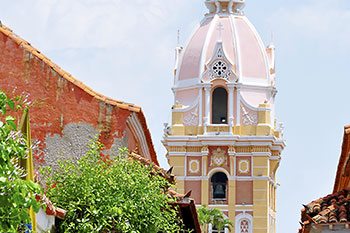 Cathedral Cartagena Colombia
In the Center of the Old City Walls