Cartagena Colombia Rentals & Hampton Property Rentals Group
At Cartagena Colombia Rentals, we specialize in providing expert lifestyle management and concierge services to discerning travelers. We offer a wide range of luxurious vacation rentals in Cartagena, with extravagant amenities and services tailored to meet the needs of our guests. Our goal is to personalize your visit and provide you with an authentic, localized experience that will create lasting memories. We are dedicated to serving the high-end traveler, offering private and luxurious accommodations that are accompanied by the services and amenities of a top-quality hotel. Our ultimate goal is to provide you with a luxurious "home away from home" in beautiful Cartagena, where you can enjoy privacy, space, and all the comforts of home.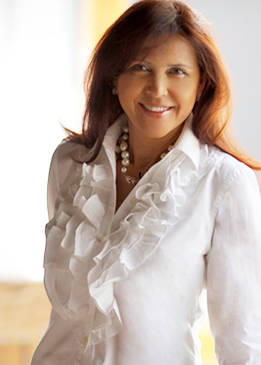 "We will endeavor to exceed your expectations and look forward to serving you"
Martha Hampton, Founder of Cartagena Colombia Rentals
Cartagena Colombia Rentals was founded by Martha Hampton, a former Miami hotelier with a passion for providing luxury boutique services to high-end travelers visiting beautiful Cartagena de Indias.
Martha, a US citizen born in Cartagena, has extensive experience in the luxury hospitality industry, having worked at premier properties in both Miami and Cartagena. She was part of the opening team at the prestigious Casa Tua Hotel and Restaurant in Miami Beach and went on to become the General Manager. Martha also served as an independent consultant for Casa Casuarina, formerly the Versace Mansion. Martha has also managed the all-suite Casa Grande Hotel in Miami and held the position of Director of Operations and Owner's Relations at the luxurious Santa Maria Condominium. She was an integral part of the pre-opening team for the award-winning Casa San Agustin in Cartagena, voted Best New Hotel by Condé Nast Traveler. Cartagena Colombia Rentals is part of the Hampton Property Rentals Group.
As our guest in one of our luxury rental homes, you have access to our exclusive complimentary concierge service, which is available to assist with any needs or desires you may have during your stay.