Cartagena Colombia Rentals & Hampton Property Rentals Group
Discover an extraordinary vacation experience with Cartagena Colombia Rentals, a proud member of the Hampton Property Rentals Group. Specialized in crafting exquisite vacation experiences, not only for discerning individuals but also for groups of friends and families traveling together, we stand as a beacon of luxury and comfort in the heart of Cartagena.
We pride ourselves on offering a wide range of luxurious vacation rentals in Cartagena, decked with extravagant amenities and bespoke services, all tailored to meet the diverse needs and desires of our esteemed guests. Our foremost goal is to personalize your stay, offering an authentic, localized experience that etches lasting memories. As experts in the field, we are committed to catering to high-end travelers by providing private and luxurious accommodations coupled with the services and amenities of a top-notch hotel. At Cartagena Colombia Rentals, we bring you a luxurious "home away from home" where privacy, space, and comfort are at the pinnacle.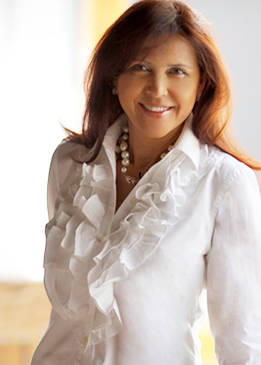 "We will endeavor to exceed your expectations and look forward to serving you"
Martha Hampton, Founder of Cartagena Colombia Rentals
Cartagena Colombia Rentals is the brainchild of Martha Hampton, a seasoned Miami hotelier driven by a passion for extending luxury boutique services to high-end travelers gracing the beautiful lanes of Cartagena de Indias.
A US citizen with roots in Cartagena, Martha boasts an illustrious career in the luxury hospitality sector, with stints at premier establishments in both Miami and Cartagena. Her journey started as a part of the opening team at the esteemed Casa Tua Hotel and Restaurant in Miami Beach, eventually ascending to the role of General Manager. Her expertise further amplified as an independent consultant for Casa Casuarina, formerly known as the Versace Mansion, and overseeing operations at the all-suite Casa Grande Hotel in Miami.
Martha held significant roles including the Director of Operations and Owner's Relations at the luxurious Santa Maria Condominium. Notably, she was an integral member of the pre-launch team for the award-winning Casa San Agustin in Cartagena, which received accolades as the Best New Hotel by Condé Nast Traveler. Cartagena Colombia Rentals, a revered name in the hospitality industry, forms an integral part of the Hampton Property Rentals Group.
As a privileged guest at our luxury rental homes, you gain exclusive access to our complimentary concierge service, poised to assist with any requests or desires that might arise during your stay.