Unrivaled rates
When you're looking for the absolute best vacation property rental rates in Cartagena, you might be tempted to search the big, well-known booking sites like Airbnb and HomeAway. And while these sites are great, they often don't offer you the best rates on luxury vacation rental homes in Cartagena. We do.
In fact, we guarantee we have the lowest rates possible for amazing rental homes in Cartagena that offer:
• Amazing attractions and world-class dining and entertainment within walking distance
• Fully upgraded modern amenities
• One-of-a-kind charm and authentic Cartagena style and architecture
• Available extras like professional cooks, cleaners, and car/driver service.
How can we offer such low rates for our vacation rental properties in Cartagena compared to these big companies?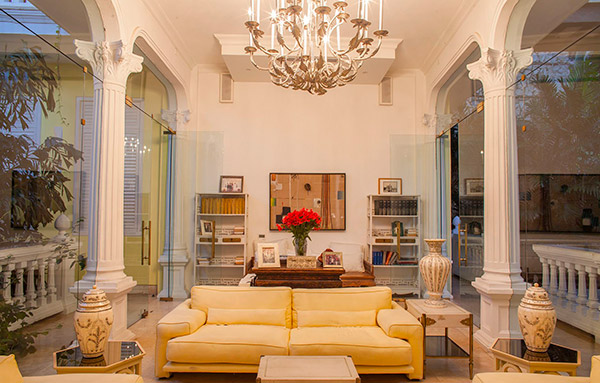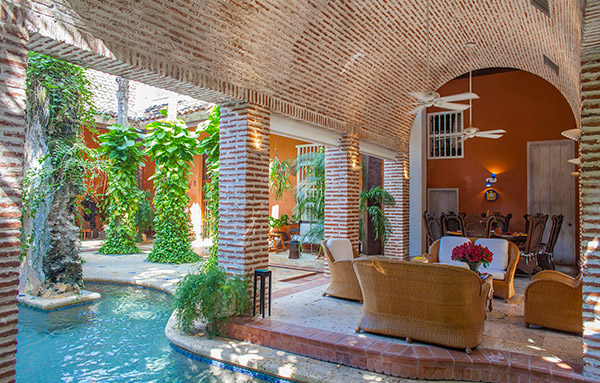 1) No Middlemen = No Hidden Fees
When you book with one of these online sites, you're not dealing directly with the property owner. You're two or sometimes three steps removed from them and are actually dealing with a faceless multinational company. Each layer added to that relationship piles on the hidden fees (Watch out for the hidden fees such as surcharges that often are add-ons) and increases the markup percentages that these companies need to charge you in order to make money.
The bottom line is that you end up paying more for the exact same vacation rental home in Cartagena simply because that company is in business for a profit.
2) Our Founder's Personal Relationships
Martha Hampton is from Cartagena. She's a true Cartagenera with deep ties in the community here. As such, she has been able to forge strong business and personal relationships with many of the rental property owners in Cartagena. This allows her to secure better rates for you than sites like Airbnb and VRBO.
Exclusive Luxury Vacation Rental Homes in Cartagena Not Listed Here
If you like the amazing rental properties in Cartagena that we feature here on our website, we're happy. But we also have a "secret" list of luxury vacation homes that we don't publish for the public to see. These exclusive homes are offered to you, our clients, at amazingly low property rental rates because we have direct access and want to provide you with the most luxurious vacation experience possible.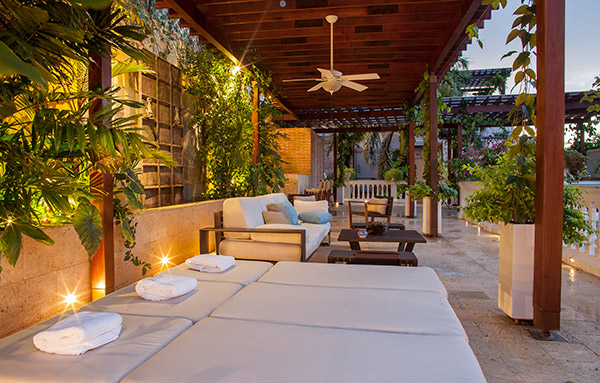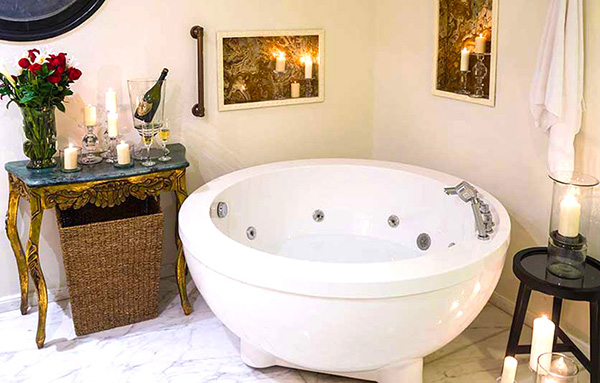 Free Concierge Service Throughout Your Trip
And while those booking sites promise convenience during the rental, what do they offer you after the fact? What if you need help getting dinner reservations, booking transportation, or just need some recommendations for a fun night on the town?
When you enjoy our best property rental rates in Cartagena and book with us, we offer exclusive complimentary concierge service free of charge. That's an English-speaking concierge right in Cartagena at your disposal throughout the entirety of your trip. Our concierge staff is comprised of locals who have insider knowledge about all the attractions and entertainment in Cartagena.
• Want to secure a reservation at one of the busiest restaurants in town?
• Want to rent a yacht for a day trip to the Rosario Islands?
• Need car service to and from sightseeing destinations?
Our concierges can make that happen and they're just a phone call away whenever you need them.
Lowest Property Rental Rates for Homes in Cartagena Guaranteed
We have the lowest property rental rates in Cartagena guaranteed. If you find a rate for one of our luxury vacation homes on Airbnb, Bookings.com, Tripadvisor, VRBO or HomeAway that's lower than we have quoted you, let us know and we will get you an even better price!
Contact us today to find your perfect vacation rental and get the best property rental rates on select luxury homes Cartagena guaranteed.