Immerse Yourself in Alquimico's Enchanting Ambiance and Unbeatable Cocktail Collection
Step into a world where each sip holds the promise of a fresh surprise – Alquimico, Cartagena's cocktail alchemist. This revered watering hole is not just a bar; it's an immersive experience, complete with a mysterious atmosphere and a tantalizing drink menu that emphasizes rum, gin, and tequila. Get ready for a ride through the realm of liquid enchantment.
Alquimico's concept weaves a captivating tale – it's not just about imbibing spirits; it's about a well-designed cocktail with the power to enliven your senses and heal your soul. And the venue pulls it off in style, perfectly mimicking an alchemist's lab with its polished woods, golden lights, cut crystal jars, and intoxicating infusions.
Nestled in the heart of Cartagena, Alquimico breathes new life into an ancient mansion, which has been painstakingly transformed into a stunning spectacle. You'll find an endless array of eye-catching details in every corner of this expansive space.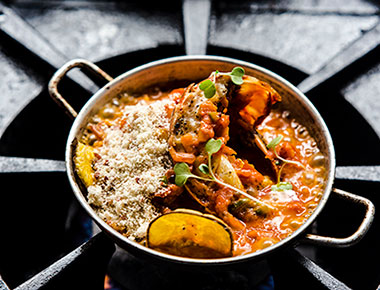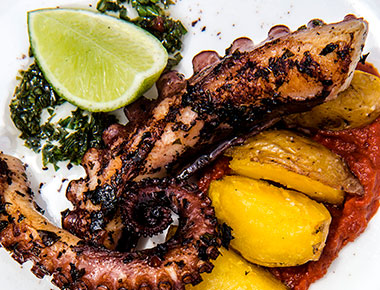 Alquimico's Vibe: Celebrating Cartagena's Lively Nightlife
Alquimico is more than just a place to grab a drink; it's a social hub, packed with young, trendy folks looking to make the most of Cartagena's vibrant nightlife. Yes, the place gets busy, but don't let that discourage you – with three levels of excitement (including a rooftop area), there's always room for you and your friends to chill, chat, and embark on a cocktail exploration journey.
Handcrafted Cocktails, Not a Dance Floor: What to Expect at Alquimico
Alquimico is a space for conversation and camaraderie, not a club pumping out deafening beats. It's the ideal place to unwind, share your day, and map out your next adventure in Cartagena. The music here sets the mood, but it's not overpowering, creating a perfectly balanced ambiance.
Look forward to sipping on some of Cartagena's most delightful cocktails, including expertly crafted:
Mojitos
Caipirinhas
Margaritas
And many more
Experience the thrill of discovering new flavors with unique infusions, many of which are concocted in-house, like mango, borojo, or guayaba.
To complement your drinks, Alquimico also offers an impressive selection of tapas. Casual and comfortable, it's not a place for a formal dinner but a perfect spot to nosh on small bites while engaging in riveting conversations.
From affordable $6-ish delights to signature drinks prepared right before your eyes, Alquimico offers a range of prices that cater to various tastes and budgets. The premium drinks may feature exclusive ingredients and high-end liquors, but they are still more value-for-money compared to lesser options elsewhere.
Dress Code: Dress to Impress at Alquimico
Alquimico values aesthetic appeal, and it reflects in their dress code. Flip-flops or sandals are a definite no, so come dressed to impress and ready to have a good time.
Planning Your Visit to Alquimico
Concerned about finding a spot? Alquimico accepts reservations to secure your table.
Where: Calle del Colegio No. 34-23 Centro Historico, Cartagena
When: Open 6PM to 2AM or later (depending on the day of the week).