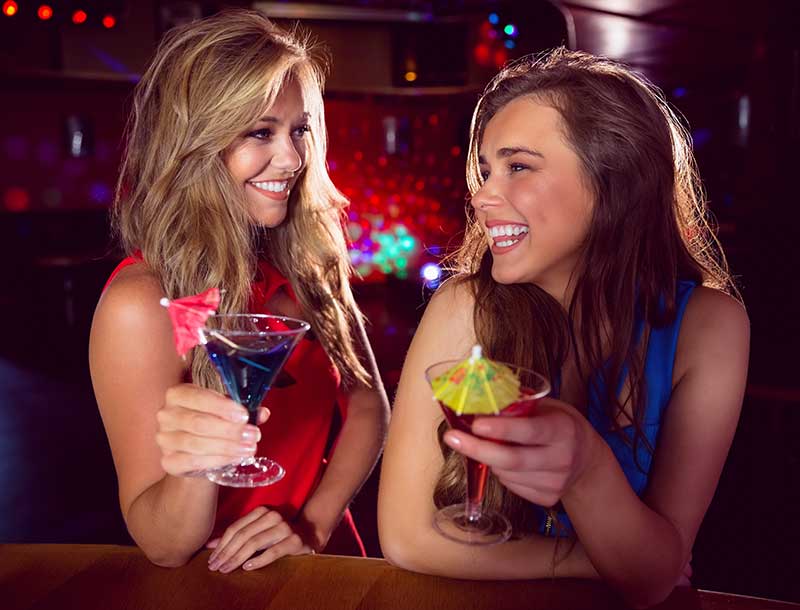 The Best Beverages in Town
Cartagena is a wonderful vacation destination with a little something for everyone. But if you're looking for some of the best beverages in town (at some of the best hotspots) we suggest planning a pub crawl. One of the coolest things about Cartagena is that nearly all of the top attractions in the city (including the best bars in Cartagena) are within walking distance of each other. Plus, when you stay at one of our exclusive vacation rental homes in Cartagena's Old City, all of the excitement is literally right outside your door.oor.
But if you've never been here before or if you've never taken the opportunity to partake of the nightlife in Cartagena, you may not know where to start. Indeed, the sheer number of venues available to savor a choice cocktail, cold beer, or local specialty drink is simply overwhelming.
That's why we've created this little guide to help you plan the best pub crawl in Cartagena.
Café Del Mar
Café Del Mar is the perfect starting point for any pub crawl in Cartagena. Why? Because it sits atop the historic wall which surrounds the Old City and is an excellent place to watch the sun slide below the horizon with a cold beverage in your hand. Sure, you can visit Café Del Mar any time of the day, but that special window of opportunity to experience the spectacular sunset in an open-air cocktail lounge is a must do when vacationing in Cartagena.
El Baluarte San Francisco Javier
Café Del Mar can get a little loud with a huge crowd, dance music, and more so if you're looking for a similar place that's a little more intimate, we suggest El Baluarte San Francisco Javier. Located right in front of the Santa Teresa Hotel, this is another cozy little open-air cocktail lounge that sits atop Cartagena's famous wall. It's an excellent place to sit, sip, and savor in relative peace and quiet before heading out to some of the more raucous bars in town or as a quiet respire between nightclubs. And let's not forget about the view!
Café Havana
This one is a little bit of a hike on foot (as it's located in Getsemani) but Café Havana is probably one of the most famous nightclubs in Cartagena. (So take a taxi if you have to!) Make no mistake, it is a nightclub, not a bar. So if it's loud music, dancing, and a close crowd you're looking for, Café Havana provides all of the electric excitement you're craving. What makes Café Havana so special? It's as if the nightclub's owners have literally transported a little piece of Cuba across the Caribbean to Cartagena. You'll find an authentic atmosphere, culturally important music, signature cocktails and more that complete your Cuban experience without ever having to leave Colombia.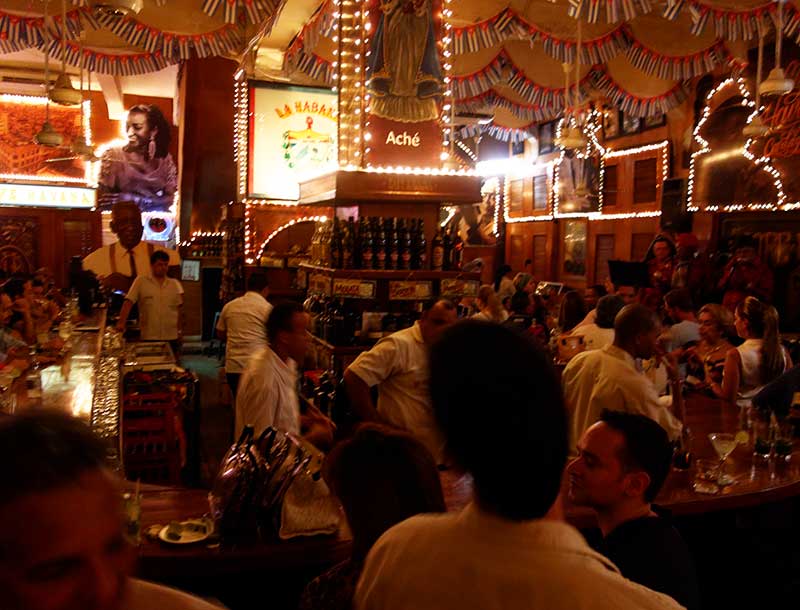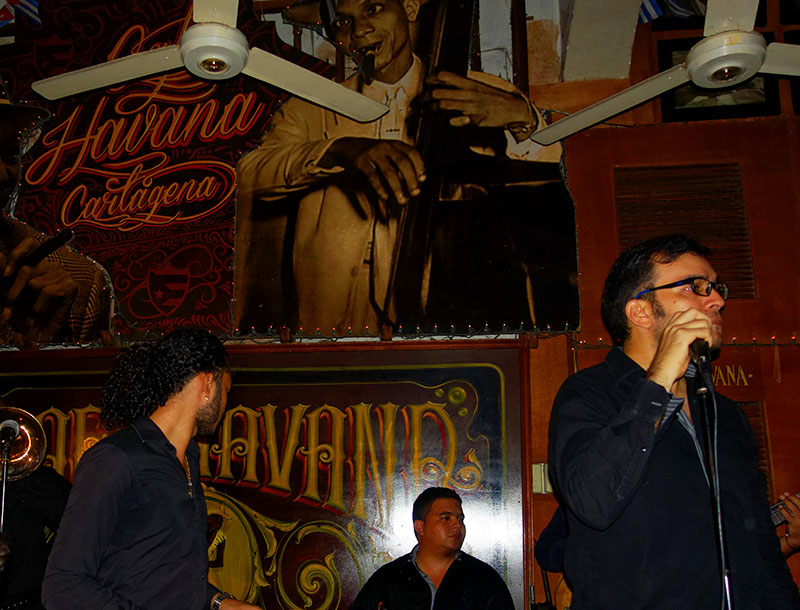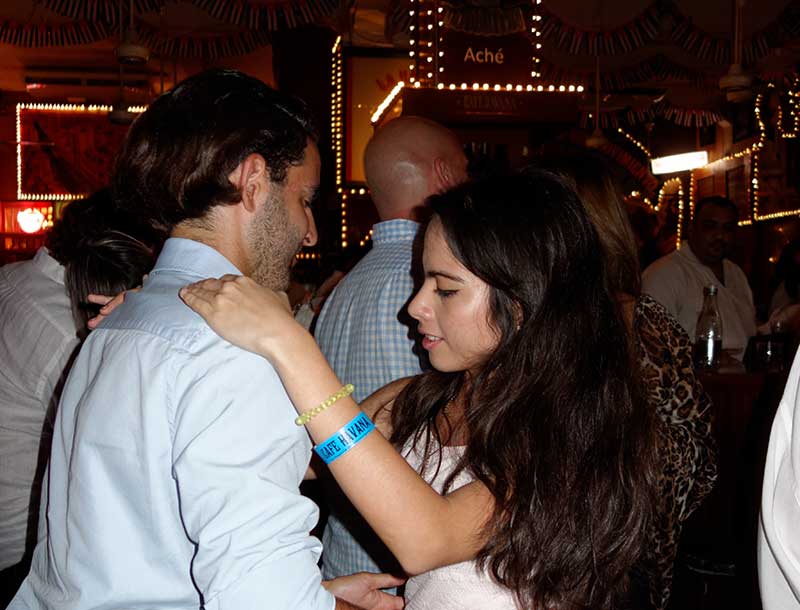 La Movida
La Movida is a hip little place right across the street from La Vitrola Restaurant (an icon in Cartagena) and is a deserved addition to our ultimate pub crawl. It's a fashionable cocktail bar where the young and beautiful come to see and be seen. Most nights there's fresh tracks bumping and the party atmosphere adds to the excitement of living it up in one of the most iconic cities on the Caribbean coast.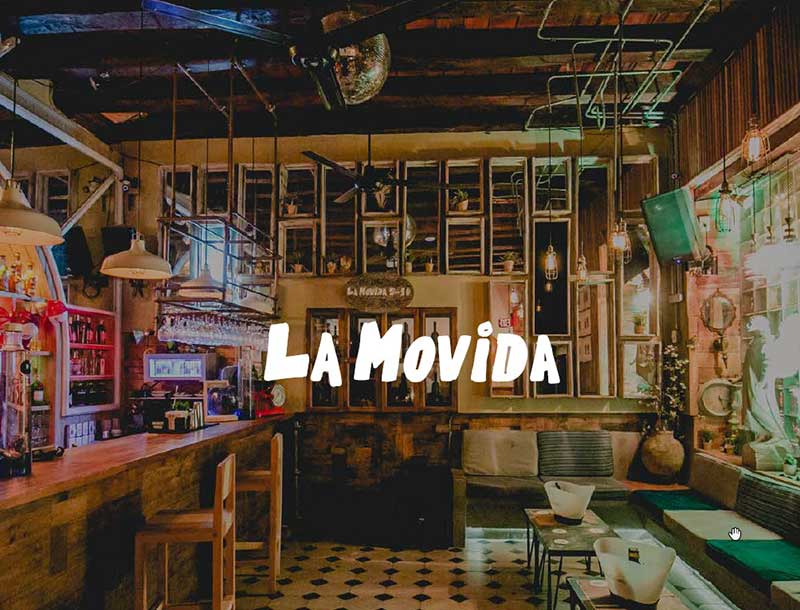 La Jugada
The atmosphere in Cartagena is really something special that you should take advantage of at every opportunity. So why tuck yourself away in a crowded little bar when you could enjoy cocktails with new friends in the open air? La Jugada offers the perfect opportunity to sit and sip under the stars with not one but two terraces (on the second and third floors) on which guests can mingle.
Alquimico
This gorgeous little bar with its dark woods, golden lighting, and the gorgeous clientele is quickly making a name for itself in Cartagena by crafting some of the most unique cocktails anywhere. The bartenders here aren't just adequate—they're amazing mixing unexpected flavors into drinks that are truly unforgettable. The pharmaceutical theme of the place even extends down to the drink names (penicillin, morphine, arsenic, etc.). Alquimico is also a great place to catch some local live music on the weekends as well.
El Baron
Another bar that's capitalizing on the craving vacationers have for truly unique cocktails is El Baron located right off the Plaza San Pedro. The dark and authentically Cartagenan atmosphere of this cocktail lounge lends itself well to tasty concoctions like the Vampire Hunter and The Elephant Tamer which feature unrivaled ingredients like a full variety of bitters, fresh spices (including turmeric), and exotics like Jamaica flower syrup. And if you're starting to get a little hungry along your pub crawl in Cartagena, El Baron offers excellent small plates including tapas, sandwiches, and salads as well as some truly decadent desserts.
El Coro
This unique bar takes full advantage of its Caribbean heritage and is known for its top-tier mojitos. In fact, El Coro fully embraces Cartagena's Spanish heritage with live music, and an authentic environment that is the perfect antithesis to the kitschy joints you can find on every street in Cartagena. El Coro perfectly balances class with comfort. It's definitely one of our favorites.
Staying in one of our luxury vacation rental homes in Cartagena now or in the future? Our complimentary concierge services will help you plan the perfect vacation in Cartagena