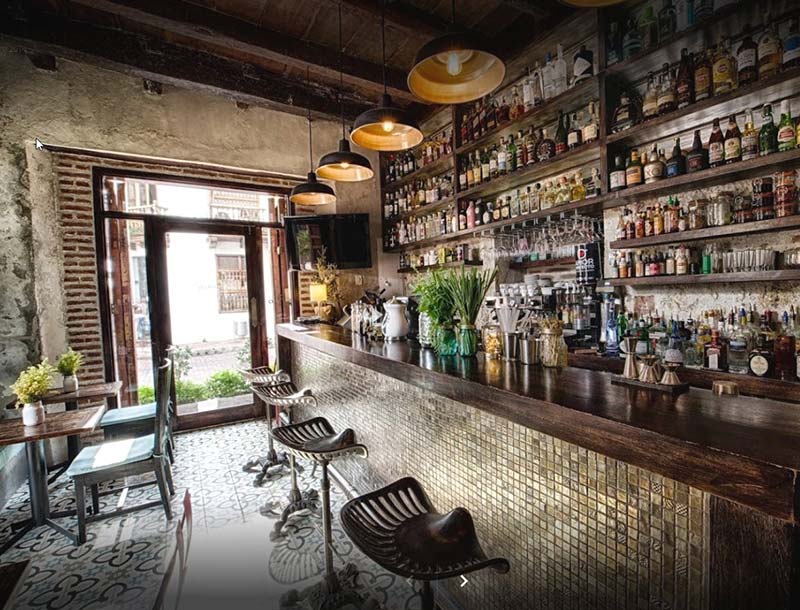 El Baron—Quite Possibly the Best Cocktail Bar in Cartagena
There are no shortage of bars and nightclubs in Cartagena. This vibrant international city has retained its historic New World charm (with Old World embellishments) throughout the years but that hasn't stopped world-famous restaurateurs and innovative locals alike from creating one-of-a-kind hotspots in which tourists and vacationers can take in Cartagena's amazing nightlife.
But sometimes you don't want flashy. Sometimes you don't want loud music and elbow-elbow dancefloors. Sometimes you just want to sit and chill with your friends over a few (excellent) cocktails. El Baron is the place to do just that.
The exposed wood beams, intricate tile floor, and rough plastered walls make El Baron feel like a hole in the wall but that's just for show. Indeed, you can tell by the impressive selection of bottle behind the bar that the mixologists here know what they're doing.
In fact, this place is such a wonderful bar—really the definition of the word, if you will—that it has won multiple awards including best bar in Cartagena, best cocktail in Cartagena, and best bartender in Cartagena—some of those awards multiple years in a row!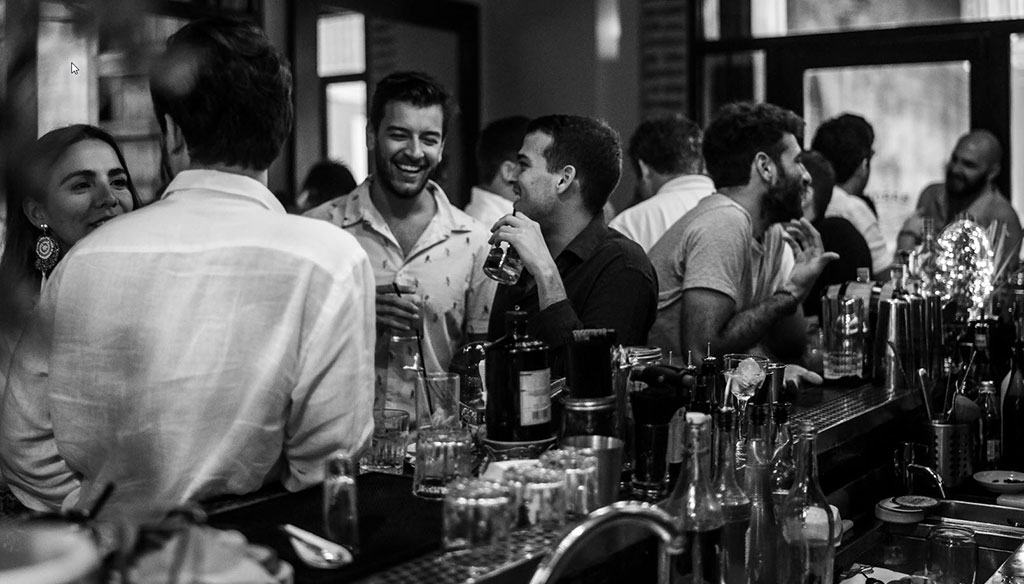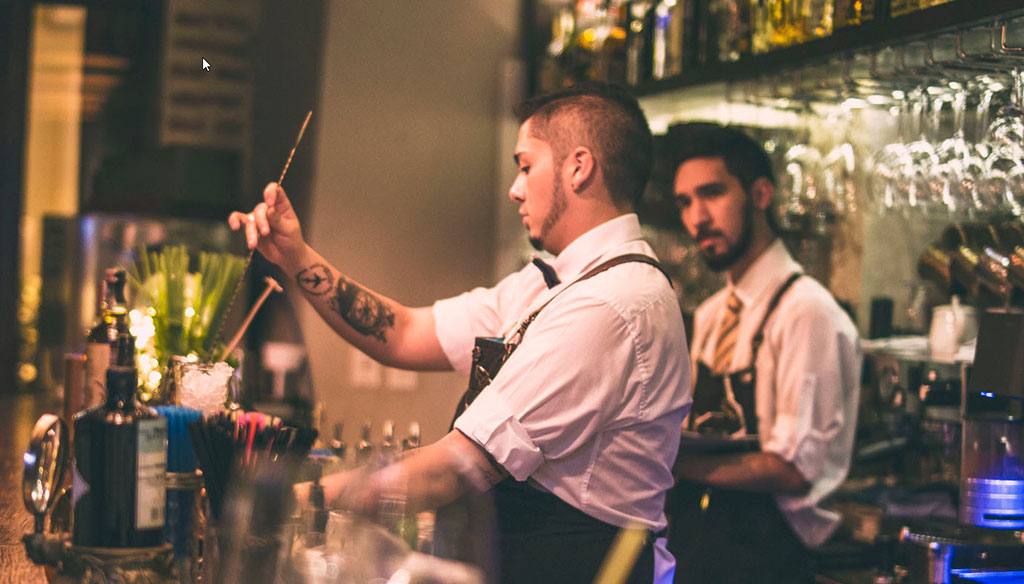 And the best part is new cocktails are added to the mix all the time. So the next time you vacation in Cartagena you get to try something completely different.
The Food
While El Baron is really know for the excellent drinks and entertaining staff, you'll also find a few small plate items to help you take the edge off or hold you over until your dinner reservations. But, like the cocktail menu, expect to find a few things that are a little out of the ordinary like:
• A Cartagenan twist on the eponymous grilled cheese sandwich (Queso Fundido—Muenster cheese, smoked ham, and onion bread)
• Eggplant unlike any other (Berenjenas Gratinadas—stuffed with stracciatella, mozzarella, béchamel, and parmesan)
• The Pollo Horno—a chicken sandwich with candied bacon and grilled jalapenos
Reservations Recommended
El Baron is one of the hottest bars in Cartagena. You can simply show up as you are after a day of exploring the Old City or you can make El Baron the first (or last) stop on your night on the town. But one thing is for sure, if you show up at the wrong time you may have to wait a while.
El Baron is not a large place and it's almost never crowded. That's because reservations are recommended. Sometimes it helps to know a person who knows a person. When you stay at any of our luxurious vacation rental homes in Cartagena, our complimentary concierge service can help you secure those hard-to-come by reservations to places like El Baron. Simply pick up the phone!
Where: Plaza San Pedro Claver, Cra. 4 No. 31-7, Cartagena, Colombia
Sun-Mon: 5:00 pm – 1:00 am
Sat-Sat: 12:00 pm-2:00 pm
When Mondays are public holidays: Sun 12:00 pm – 2:00 am
Contact: +57 5 664 3105
Email: [email protected]