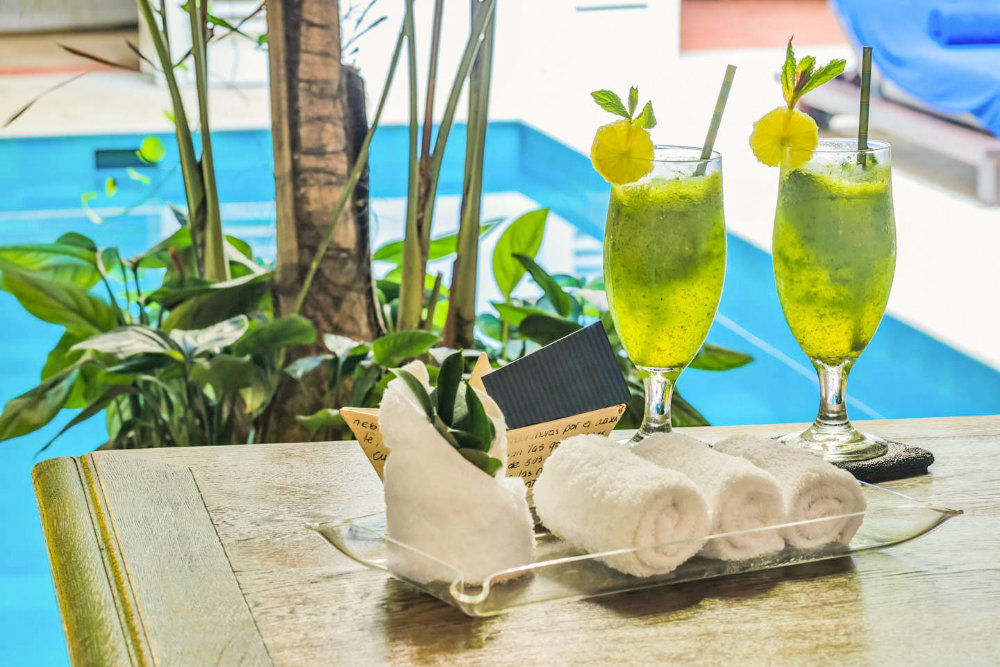 Get The Most Out Of Your Vacation Experience
Maybe it's your first-time visiting Cartagena. Perhaps you've been here before but haven't spent much time wandering through the historic Old City. Maybe you're just looking for a few tips to help you navigate our beautiful historic UNESCO Old City like a local and get the most out of your vacation experience. Whatever the case may be, we've created a quick little bullet list of tips everyone should know when visiting the Old City in Cartagena. From finding the best restaurants to seeing the most of this historical hotspot in one day, even experienced visitors will find something here to help them enjoy Cartagena's romantic Spanish charm just a little more.
Top Five Best Restaurants in Cartagena's Old City
Cartagena has become the gastronomical capital of Cartagena's Caribbean shoreline. With hundreds of restaurants in the city offering fantastic food from high-dollar fine dining to groovy little bar eateries. But how do you know you're getting the best quality meal for your Pesos? We've seen it (and eaten it) all, and here are some of our favorite restaurants in the Old City's walls.
La Vitrola: A little on the expensive side and hard to get into but a fantastic experience once you step through the door.
Mar Y Zielo Gastro Bar: Atmospheric and on-trend, this little eatery has a warm, welcoming vibe and some of the best wines and champagnes on offer in Cartagena.
Cande: A traditional Colombian meal in a delicately decorated setting (something that's a little hard to find in Cartagena, thanks to all the worldly influence on our traditional Caribbean cuisine).
Carmen: A flavorful vacation of its own, Carmen offer "course meals" loaded with tasty small plate offerings that tease your tastebuds through the desert.
Vera: The best Italian food you'll find south of New York City and east of the Big Boot itself. Authentic, handcrafted, and hearty.
Take a Guided Walking Tour of The Old City
The Old City of Cartagena (like many historic, Spanish Colonial Era towns in the New World) isn't that big. It was built to make it easy to defend from attackers coming from the land and the sea. That means that it's easy to walk around on foot, but if you've never been here before, don't speak the language fluently, or don't know where to look, you might be missing more than you know. A guided walking tour (costing around USD 50 or 195000 Pesos) is the perfect way to see all the sites, experience all the culture, and collect an album full of keepsakes to show your friends and family back home.
Photos with a Palenquera Are A Must (But Be Cool)
The iconic Palenquera fruit sellers you'll see around Cartagena are a throwback to a simpler time. With their overflowing carts and colorful dresses, you can't help but spot them from a mile away. But times have changed, and now these local folks earn most of their money from tourist dollars and do not sell pineapples and mangoes. So be cool and if you snap a photo or pose for a selfie, offer a gracious tip for their time. After all, it takes a while to get all gussied up as they do. How much should you tip? USD 5 or about 19000 pesos is a generous tip on par with what street performers in tourist hotspots like Las Vegas make per snapshot.

[/vc_column_text][/vc_column][/vc_row]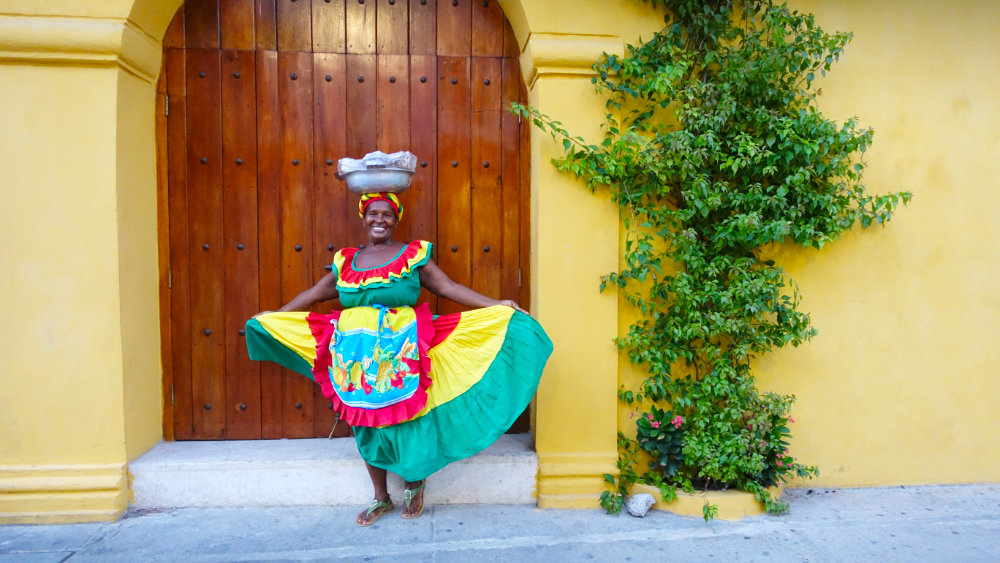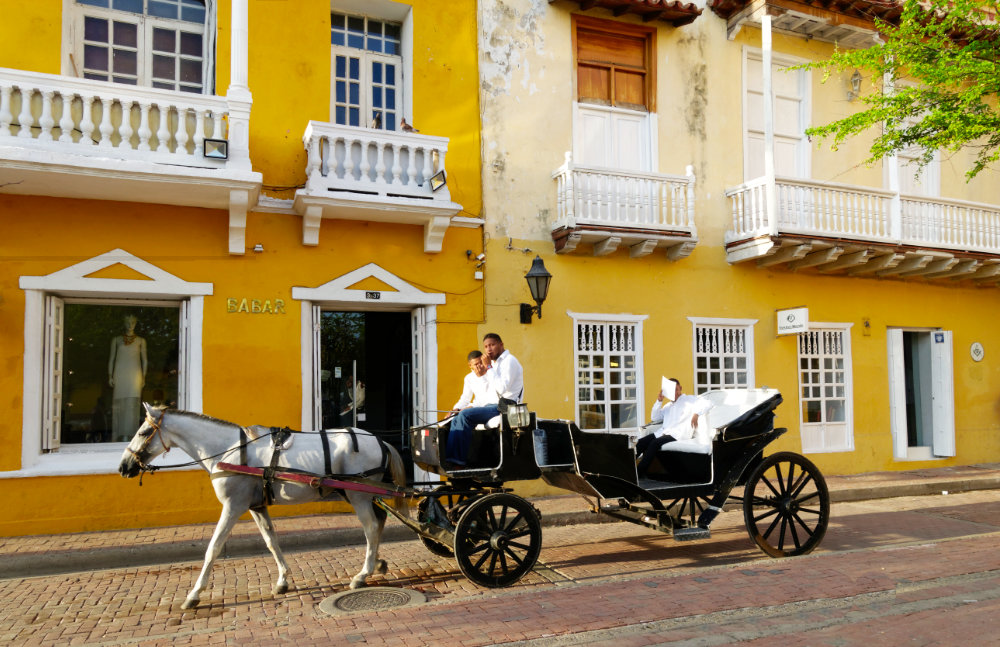 Don't Skip the Street Vendors in Cartagena
You might be tempted to spend all your travel money in the glitzy shops you'll find lining high-trafficked streets, or at those cutesy little boutiques, you'll discover peeking out of the most peculiar places. While some of the stuff you'll spot is mass-produced elsewhere, you'll also find some beautiful textiles, metal, and stone jewelry, and art pieces that talented artists created in Cartagena. Local artisans set up to sell their handicrafts just about anywhere and often offer some of the best bangs for your buck if you're looking for unique souvenirs.
Be Smart With Your Vacation Accommodation
Staying in the Old City is by far the best option for vacationing in Cartagena – Location location location. You don't have to drop a lot of money on a boutique experience. Cartagena Colombia Rentals offers affordable options for guests traveling in groups. If you and your special someone are traveling with another couple or close family and friends, our vacation rentals in Cartagena will often cost you much less than a small room at any of the hotels in town. Plus, when you stay with us, you get your sensual retreat with a swimming pool, rooftop terrace, maid service, complimentary concierge, and even available options like a local chef.
Make The Most of Visiting the Old City
Whether you're here for a couple of days or an extended visit, it's your responsibility to make the most of your vacation in Cartagena and visiting the Old City. These five tips for visiting the Old City of Cartagena will help you get the most out of your time and here and make some unforgettable memories that will keep you warm and happy until the next time you come to see us.