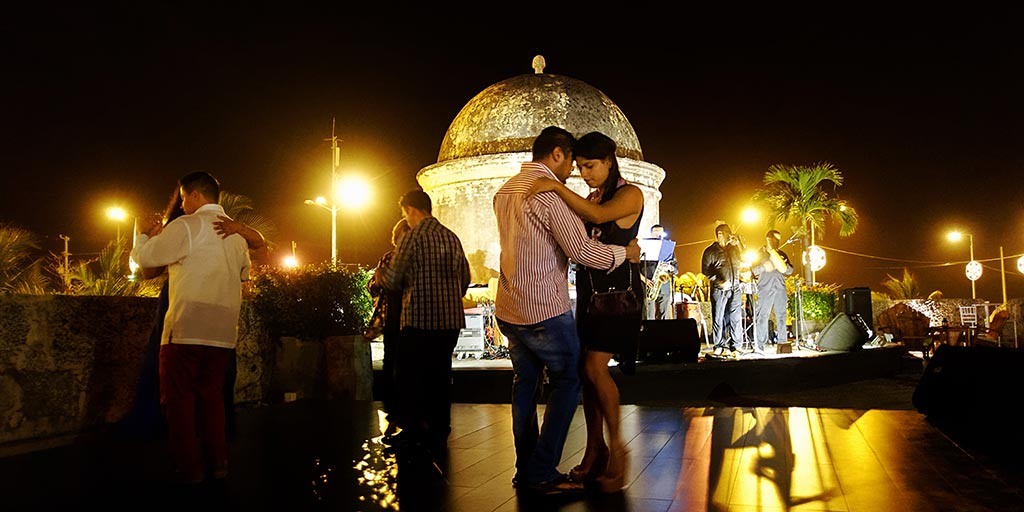 Drink a Cocktail, Relax, and Soak up the Caribbean life
Cartagena is home to any number of lovely little spots to sit with a cocktail, relax, and soak up the Caribbean life that infuses the city. But the Baluarte San Francisco Javier is a little different. This chic outside bar and lounge sits directly atop the fortified wall that surrounds the historic center of the city, affording guest one-of-a-kind views of both the beautiful Caribbean Sea and the multicolored walls of the old Spanish Colonial buildings of the Walled City. The venue actually gets its name from the structure it was built upon so you get a history lesson and a cold cocktail in one!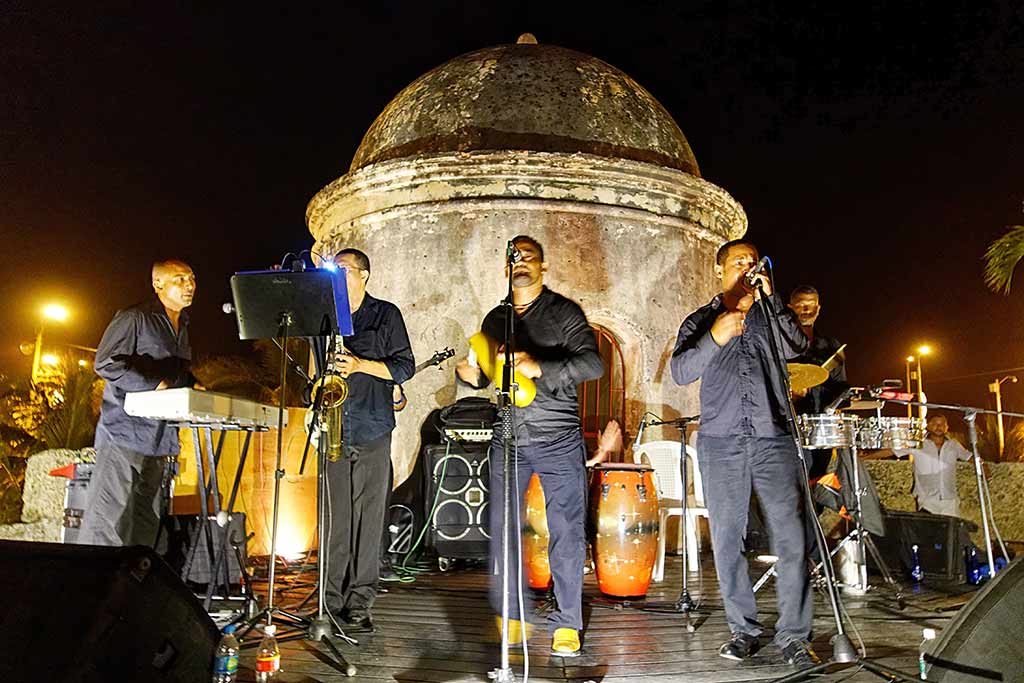 Sunset and Sounds by the Sea
If you've spent the day taking in what Cartagena has to offer but haven't yet strolled atop the Old Wall, you owe it to yourself to make the climb. The views are absolutely breathtaking and there's just something so unique about standing atop centuries of wild and wonderful history! After all, these walls were built to protect one of the most important Spanish ports in The New World from privateers and pirates alike!
And because the setting is so picturesque, The Baluarte San Francisco Javier is an excellent place to sit and sip as the sun sets over the Old City. Watch as the sky lights up as if it's on fire and the subtle violet bleeds in as the night falls. The perfect relaxing end to a day sightseeing in the city or exploring the island around Cartagena, Baluarte San Francisco Javier offers a laid back atmosphere, decent food, and exceptional entertainment.
Indeed, when the nightly fireworks over Cartagena have finally extinguished themselves, the band comes out to play at the Baluarte San Francisco Javier. And what a band it is! Dance into the night to Colombian rhythms with a Caribbean beat as you enjoy your favorite tropical cocktails and specialty drinks.
Weddings and Special Events at the Baluarte San Francisco Javier
The owners of the Baluarte San Francisco Javier know they have something special and they open their venue to special events of all stripes. If your trip to Cartagena coincides with a gathering on your social calendar, of if you're looking to pull off a one-of-a-kind wedding by the sea, Baluarte San Francisco Javier is there for you. The amazing pictures you'll take are worth the price of the reservation even without the scene dressing and entertainment.
You can find Baluarte San Francisco Javier along Calle San Juan de Dios or online at Facebook