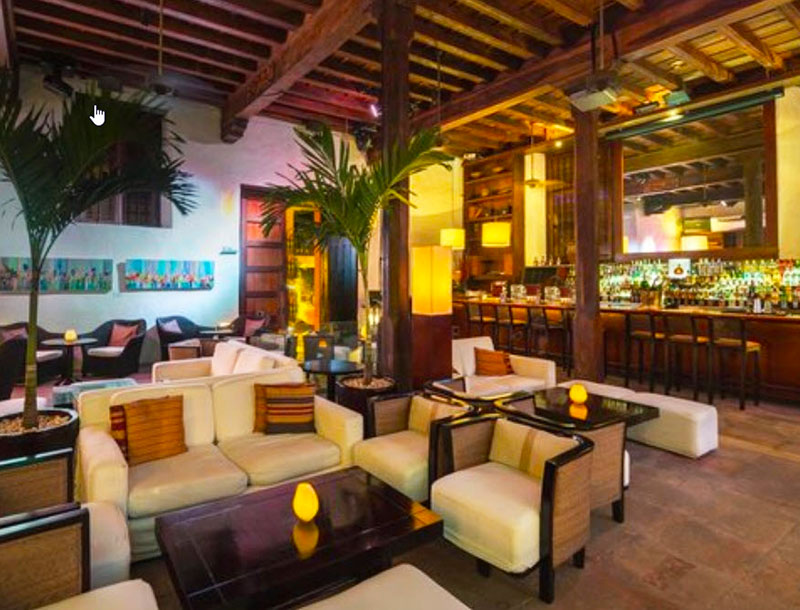 An Institution in Cartagena
El Coro has become an institution in Cartagena—no small task considering the sheer number of excellent bars and restaurants in which folks vacationing in Cartagena can experience an authentic night on the town complete with an excellent local meal and a signature cocktail or two. Indeed, El Coro is regularly listed high on "Top Ten" lists for lounges in Cartagena—and for good reason.
But it's hard to say exactly what makes el Coro so special. Is it the amazing atmosphere and ambiance created by the dark wood and intimate lighting? Is it the music played light and lively by excellent local musicians? Is it the extensive list of amazing cocktails that use fresh ingredients and top-shelf liquors to create one-of-a-kind Caribbean elixirs? Is it some combination of all of that wrapped up in the romantic mystery that is Cartagena?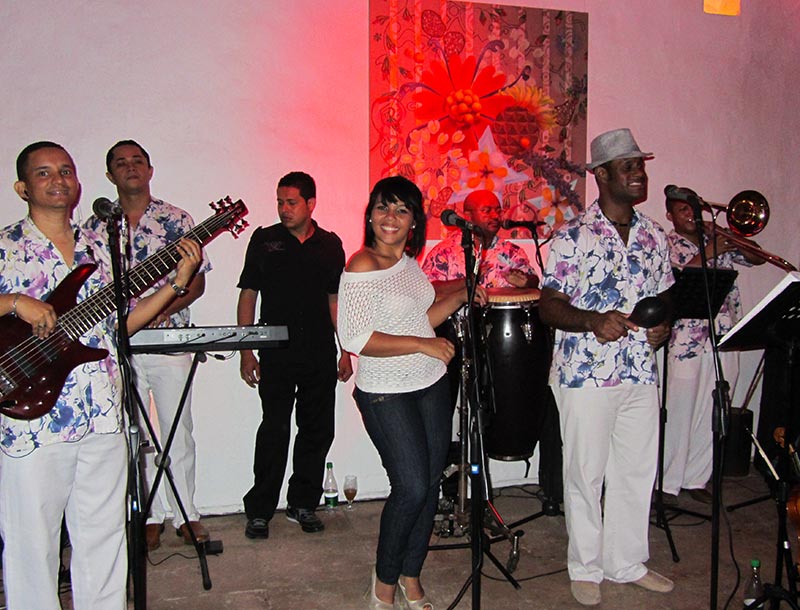 Laid Back Elegance—The Perfect Cartagenan Vacation
When you picture the perfect Caribbean vacation and laid back relaxation is your ideal, El Coro is the place for you. This elegant yet unpretentious little bar is one of the coziest in Cartagena with understated embellishments and a warm and inviting atmosphere. Guests can sip excellent cocktails and listen to live music Thursday through Saturday or pass a lazy afternoon curled up and chatting in the cozy little reading corner.
Located at The Sofitel Legend Santa Clara, you can find El Coro in the San Diego neighborhood of Cartagena—the place to be if you're interested in sightseeing in this beautiful Caribbean destination. Here you'll find some of the biggest attractions in the city all within walking distance of each other and El Coro will be waiting patiently for you when it's time for a break and a few refreshments.
Signature Cocktails to Tempt Your Taste Buds
Of course, one of the top attractions in El Coro is the drink menu. You can find enticing and inspired concoctions like:
• The best authentically Cuban mojito in Cartagena
• El Caribe—a potent mixture of strawberry, raspberry, lime, and mint
• El Nobel Marquez—an interesting blend of tequila, almond liqueur and local guanabana juice
If you're down for an even more authentic Colombian experience, El Coro also boasts an extremely impressive cigar cellar in which some of the best tobacco in the Caribbean is stored in cool seclusion.
Bar Bites for the Famished
While the main focus of El Coro is the liquid refreshment and live entertainment, the menu boasts some excellent small plates on which you can nosh while sipping something sweet (or something a little stronger) while exploring San Diego. You'll find classic offerings like sandwiches, tapas, and the like—perfect for light meals or appetizers while you wait for your dinner reservations at any of the great restaurants nearby.
While staying at your luxury vacation rental home in Cartagena, our complimentary concierge service can make recommendations for excellent hideaways (like El Coro) you might otherwise miss. We can also arrange travel to and from any destination with the city and help you create the perfect vacation itinerary while you stay with us.
For more on how to experience Cartagena like a local, get in touch and make your reservation today.
Staying in one of our luxury vacation homes in Cartagena now or in the future? Our complimentary concierge services will help you plan the perfect vacation in Cartagena