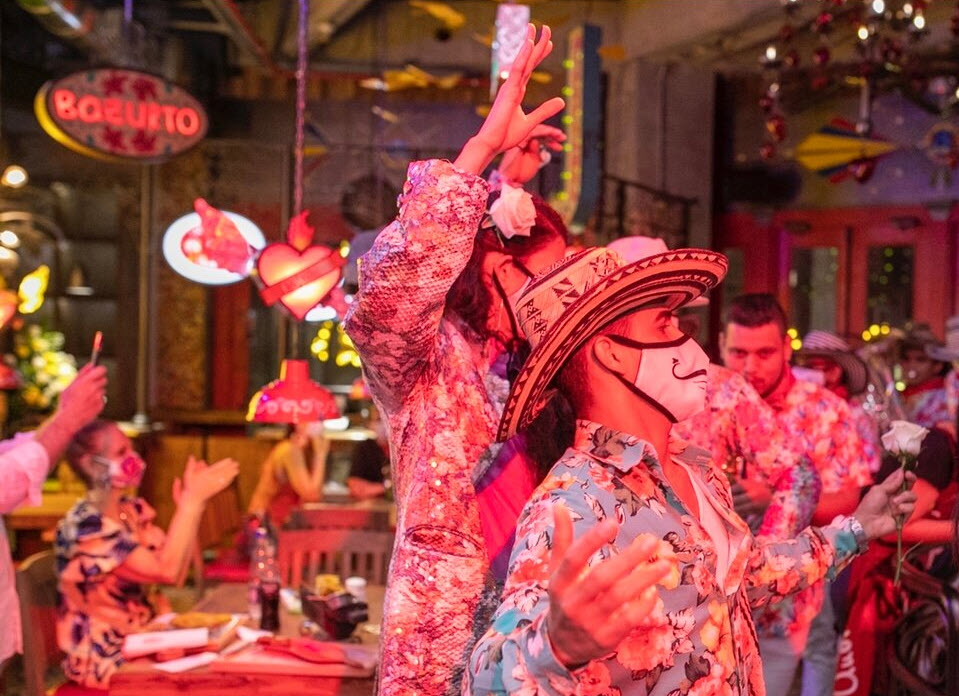 Andrés Carne de Res Opened Location in Cartagena and is calling it "Andrés Cartagena"
Partiers and foodies alike have something to rejoice about when they are planning their next vacation or long weekend trip to Cartagena—Andrés has just opened a new location here! This Gastro-bar recently opened in Cartagena in the El Centro Comercial La Serrezuela Mall in the Old City and together with the original location in Chia and the slightly smaller "city-sized" version in Bogota, the new Cartagena location brings the number of Andrés Carne de Res "clubsteraunts" to what some would say is the magic number—three. And what better place to build upon the legendary reputation of this one-of-kind eatery/nightclub than in this Caribbean oasis that is quickly becoming the hotspot on Colombia's cultural coastline?
Andrés Cartagena
While the joint is mostly known as a nightclub, before 9 PM this Andrés Carne de Res is a family-friendly restaurant where you can snack on a mile of Colombian favorites from a giant menu that's grown and mature alongside the location itself. In fact, the menu at the Bogota location is 76 pages long and features authentic Colombian foods like arepas, offal, and soups that help keep the late-night revelers fueled for the insanity that unleashes on the dancefloor as the night progresses.
The liquor menu is almost as impressive with rums and tequilas from all over Latin America.
And after that 9 PM curfew when the children are sent home for the day, the bottles are unstopped and the DJs (or live bands) take to the stages, the action at Andrés Cartagena shifts into high gear. The drinks (including traditional aguardiente with a twist) pour regularly and former dining rooms turn into dancefloors.
If you are a fan of the original Andrés Carne de Res in Chia, have a love for the Bogota location, or simply want to experience a little of what everyone is talking about while you are vacationing here in Cartagena, plan at least one day (because the nights are too short) here at the Cartagena location of Andrés. You will not be disappointed.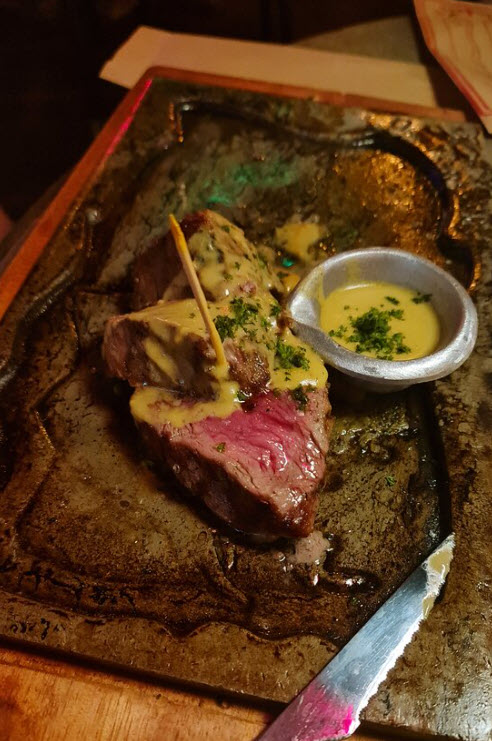 Experience Andrés Carne de Res
Andrés Carne de Res is famous among travelers and partygoers in Colombia and beyond for hosting Bogota's "wildest party" atmosphere. The campus—because it is too big to be called anything else—sprawls over a couple of square miles (literally) and hosts a variety of different eating experiences, shopping experiences, recreation experiences (including a rock wall), and even a "children's area"-cum-daycare during daylight hours. While the new Cartagena location will never be able to grow quite that large, visitors can expect the same eclectic, slightly chaotic, and over-the-top experience here as they would find in either of the two previous locations.
One reviewer compared the Bogota location of Andrés Carne de Res to a Cheesecake Factory smashed together with a "nightclub on steroids." Born as a roadside grill with just ten tables in 1982, Andres Carne de Res is the dream child of Andrés Jaramillo. And like one wild "acid trip" or dip down Alice's rabbit hole, Andrés Carne de Res has just kept on morphing and changing—accumulating new recipes, new attractions, and new devotees over time.
Andrés Cartagenas
Carrera 11 # 39 – 21 Centro Comercial La Serrezuela, Cartagena 130001
Colombia +57 310 2450562
Opening hours: 12:00 p. m. – 02:00 a. m.