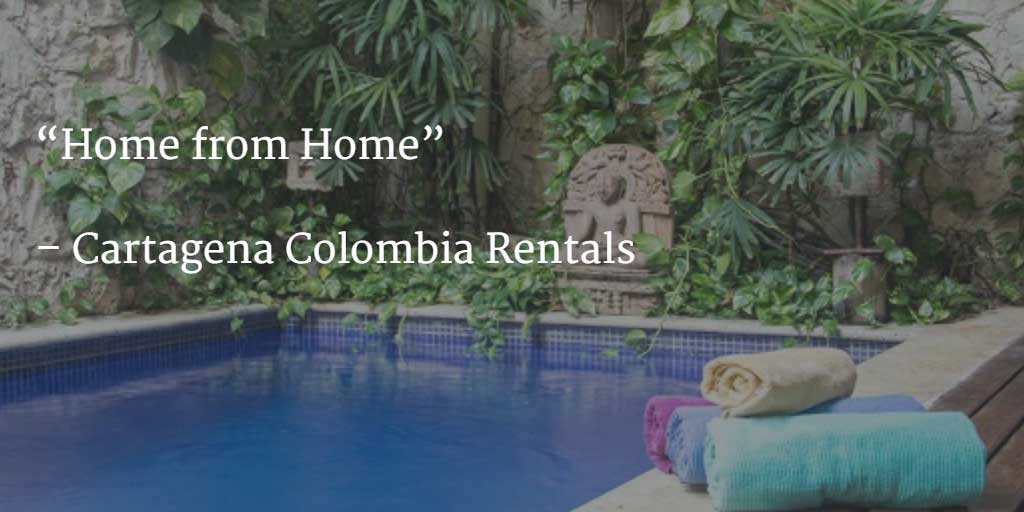 Private Luxury Home Rentals in Cartagena Offer More for Your Money than Hotels
Cartagena is a Caribbean gem that's become an incredible destination for travelers from all over the world. The Spanish Colonial architecture, rich history, crystal blue waters, and an enticing melting pot of cultures make this vibrant city a wonder to behold. But when you're planning a vacation getaway you can do so much better than booking a hotel room. Rent a private luxury home and immerse yourself in the sights, sounds, and sensations of Cartagena.
Large Groups (multiple couples or families traveling together)
Cartagena, Colombia rentals are excellent for large groups (multiple couples or families traveling together) and offer you a number of benefits you simply won't see at any hotel.
Affordability
These house rentals in Cartagena offer an incredible value for groups of travelers with an affinity for fine accommodations. Instead of booking multiple rooms at a hotel, you can book an entire villa or Spanish Colonial home . . . often for less than you would expect.
If you plan to split the cost between your travel partners, you can afford much more luxurious lodgings by choosing the rental property of your dreams.
Privacy
Your private rental house is your home away from home. Come and go as you like, relax in peace (before or after exploring this historic city), invite as many guests over as you please—live like a native Cartagenan.
Luxury
All of our luxury rentals in Cartagena feature at least one swimming pool. Some boast Colonial charm while others shine with roof-top patios and plenty of space for entertaining. All are equipped with modern conveniences you'd expect to find at any hotel including High-Speed Internet, flat screen televisions, air conditioning, and fully equipped kitchens.
Central Locations
In the light of day or under the stars—the city offers once-in-a-lifetime experiences around every corner. Our rental homes in Cartagena are centrally located within easy reach everything—important historical and cultural sites, gourmet eateries, excellent shops, lively jazz and salsa clubs . . . just minutes away.
Care-Free Travel
Our luxury home rentals all come with live-in staff (cooks, housekeepers, etc.). Plus you'll get our concierge service that's second to none. We can easily arrange outings, book reservations, hire services (such as drivers), and arrange travel itineraries with just one call.
You can sleep in a hotel room anywhere. Make your Caribbean escape one to remember. Book your luxury home today and don't just visit Cartagena, experience it!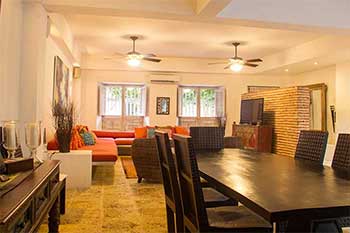 For Rent
Property Bedrooms 4 Sleeps 9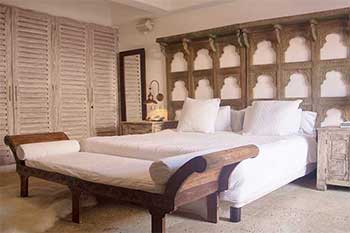 For Rent
Property Bedrooms 4 Sleeps 9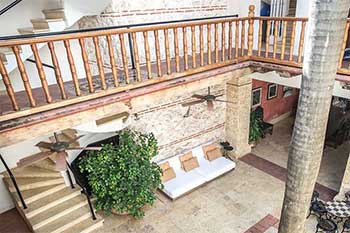 For Rent
Property Bedrooms 5 Sleeps 10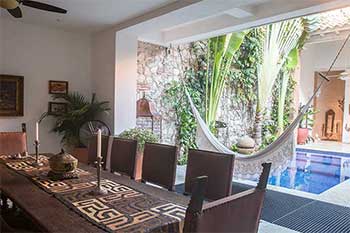 For Rent
Property Bedrooms 4 Sleeps 8