Alquimico a Chill Bar with a Unique Vibe
Atmosphere in abundance and Cocktails to Back It Up
Known for its intriguing atmosphere and innovative cocktails, Alquimico Has earned a place among the "must see" nightlife hotspots in Cartagena. This bar in the Old City is built around the concept that a well-crafted cocktail can cure what ails you and the entire theme is that of an Old World Style apothecary with the menu featuring elixirs that rely heavily on rum, gin, and tequila to tempt your taste buds.
Unlike other kitschy joints you may have come across in your travels, Alquimico is as close to the real deal as you'll get. The owners spared no expense to convert the dilapidated old mansion and warehouse in which Alquimico resides into an amazing facsimile of an alchemist's laboratory. You'll find golden glowing lights, polished woods, cut crystal containers, jars bubbling with intoxicating infusions and more—there's something visually stunning to look at in nearly every corner of this overlarge space.
With a great crowd of hip, young, and exciting folks here to exploit all of the fun that Cartagena has to offer, Alquimico can be a bit crowded at times. But keep in mind there are three floors of action (including a rooftop area) so even on its busiest night, you can find a comfy place to hang with your friends and work your way through the cocktail menu.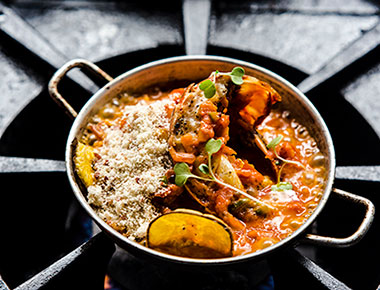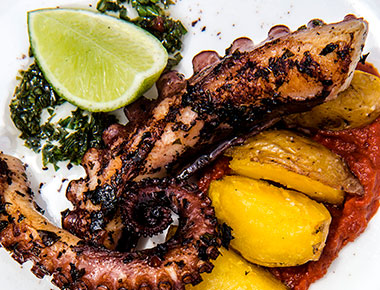 Casual Cocktails Not a Club
Alquimico in Cartagena is a cocktail bar, not a nightclub or disco so don't go expecting a rave or dance party. Instead, go in looking for a chill place to relax, recount the day, and make plans for your future while vacationing here in Cartagena. Yes, there is music (and a wide variety of it) but it's never overpowering and is definitely not the focal point.
So what can you look forward to while making these epic plans? Some of the best cocktails in town including:
1. Mojitos
2. Caipirinhas
3. Margaritas
4. And more
All blended to perfection and (sometimes) infused with unique flavors like mango, borojo, or guayaba. Many of the unique infusions are made in-house (you'll see them stewing behind the bar) and offer a one-of-a-kind opportunity to taste something new.
And speaking of tasting . . . there is also a rather impressive menu of tapas items at Alquimico on which you can nosh while chatting the night away. (If you're looking for an elegant sit-down experience, go elsewhere.)
The cocktails range in price from affordable 19000 pesos ($6 ish) concoctions to elegant signature drinks crafted right in front of your eyes by one of the many mixologists on staff. Those top-tier drinks include some of the more exclusive ingredients and premium liquors but they're still more affordable than those inferior temptations you might find elsewhere.
Dress to Impress
Alquimico keeps up appearances and that goes for the guests as well. Beware, there is a dress code and you will be turned away at the door if you violate it. (The biggest no-no is wearing flip-flops or sandals.) So dress to impress and come for fun.
The Details
Worried you won't find a spot? You can make a reservation at Alquimico to hold your table.
Where: Calle del Colegio No. 34-23 Centro Historico, Cartagena
When: Open 6PM to 2AM or later (depending on the day of the week).