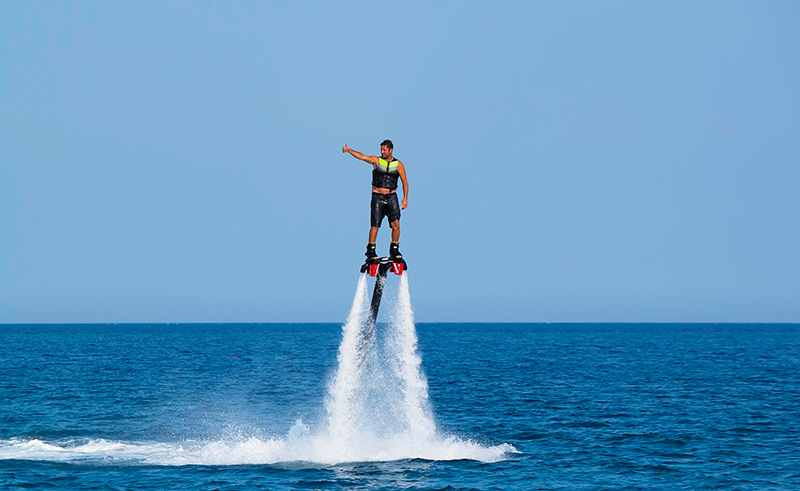 How to Flyboard in Cartagena
If you love watersports but are looking for something a little more athletic than snorkeling and something a little more exciting than ocean kayaking, flyboarding may be for you. Imagine strapping a jetpack to your feet and flying high above the ocean. For beginners, the experience of hovering a dozen feet or so above the waves is thrilling enough. For the more adventurous, flyboarders can perform tricks and daring aerial acrobatics that make surfing look boring.
What is Flyboarding?
Flyboarding was born in 2012 when a French watersports enthusiast was looking for something a little more exciting that zipping around on a Jet-Ski. He essentially strapped a hose to the output jets of a personal watercraft that directs that high-pressure water flow through a pair of boots that the flyboarder straps to their feet. The pressure is so great that it can lift you right out of the water and let you fly like a rocket over the ocean.
While the actual sport is called "hydroflighting," Flyboard is the first commercial company to produce the necessary equipment and has become the industry leader around the world.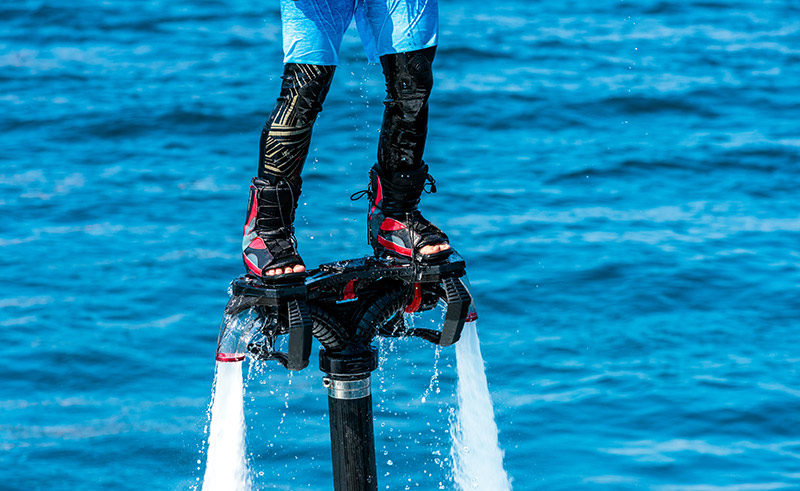 What You Need to Know About Flyboarding in Cartagena
Before you book your flyboarding excursion in Cartagena, there are a few things to know.
First, flyboarding isn't for everyone. You have to be fairly fit. Why? Because when you flyboard, you're essentially stepping into a machine that shoots jets of water out the bottom and propels you up into the air. (Maybe you've seen the videos on YouTube.)
Second, flyboarding isn't just for daredevils. While you may have seen some professional flyboarders spinning through the air and dipping down into the waves like seabirds, amateurs can have just as much fun on a flyboard. While the actual process takes some getting used to (most maintaining your balance) once you get the hang of it, you can get up in the air in seconds and stay up for as long as you like.
Third, flyboarding is safer than you might think. While it looks a little dangerous, the professional flyboarding instructors you'll be working with hold your safety as a personal priority. You'll be issued "pre-flight" instruction as well as safety gear (helmets and personal floatation devices) before ever getting in the water.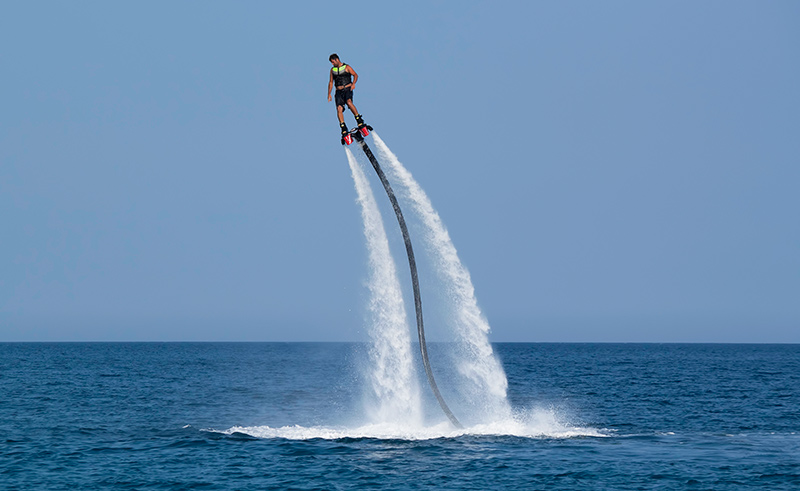 How to Book Your Flyboarding Excursion in Cartagena
When you stay with us at one of our luxurious vacation homes in Cartagena, our complimentary concierge service can help you make all the necessary arrangements for a day of flyboarding fun. Each excursion comes complete with pre-flight instruction from a professional English-speaking guide, all the equipment you need, and 30 minutes or more in the air on your own.
From booking your reservation with the flyboarding team to scheduling transportation to and from the beach, we'll handle all the details so all you have to do is have fun!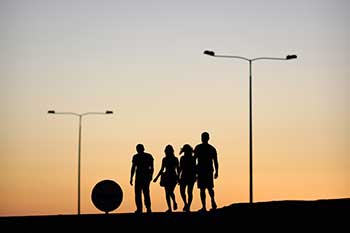 Cartagena Old City Wall
Walking around the wall at sunset. Amazing. A must do!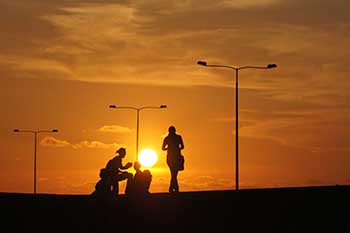 Sunset in Cartagena Old City Wall at Sunset
Friends gathering to watch the sunset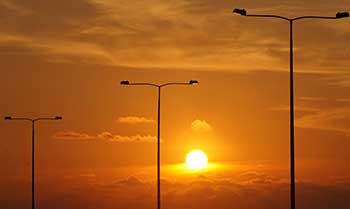 View from Cartagena Old City Wall at Sunset
Optical Illusions at Sunset in beautiful Cartagena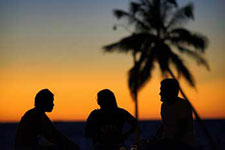 Old City Wall at Sunset
Chilling by Cartagena Old City Wall at Sunset