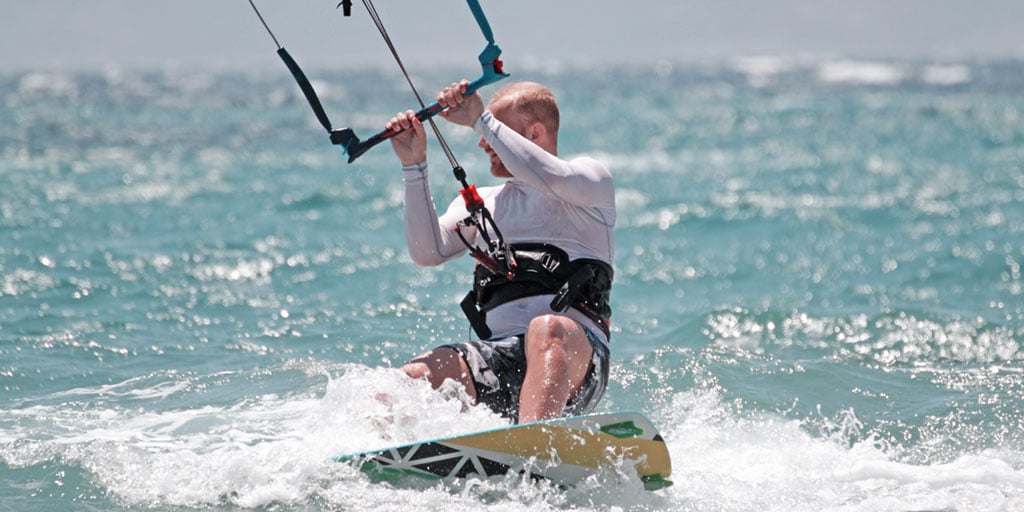 Kite Surfing and Paddleboarding in Cartagena
If your vacation in Cartagena needs a little more excitement than you'd get from sipping cocktails at a nightclub but you don't like the idea of a days-long jungle trek to Colombia's Lost City, look to the Caribbean Sea. Just a short cab ride from our vacation rental homes in the historic Old City, Cartagena's beaches hold the answer: Kite Surfing and Paddleboarding lessons, excursions, and equipment rentals.
These adventurous activities are enough to get the old adrenalin pumping but close enough (and safe enough) to make sure you're back at your luxury vacation rental home in Cartagena in time to get ready for dinner on the town. Plus they're fun for all ages!
Spend an exhilarating day capturing the wind and gliding over the ocean like a rocket or bobbing along at your own pace while you get a little upper body exercise (perfect for burning off some of those extravagant dinners you've eaten in Cartagena's world-famous restaurants). Not only will you have a great story to tell friends and relatives back home but you'll have the pictures to prove it.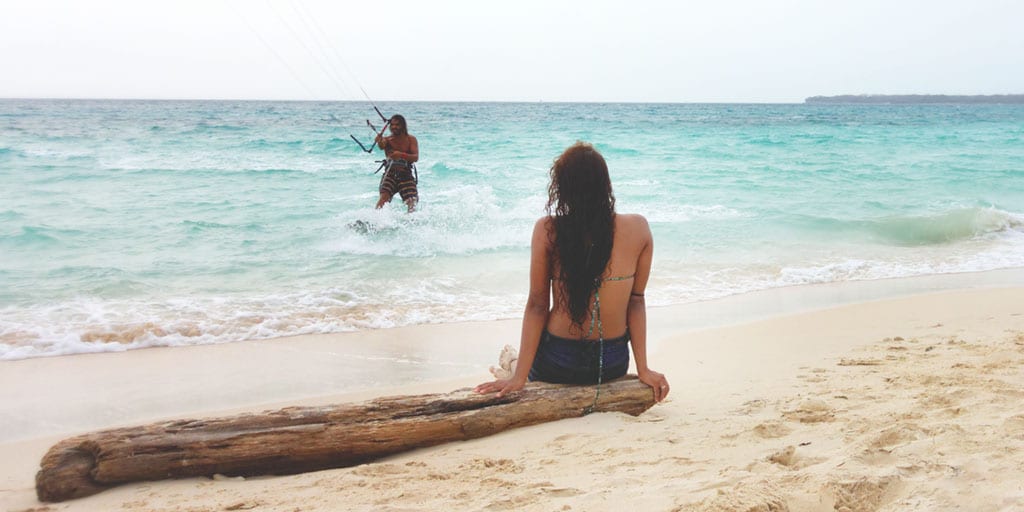 Complete Kite Surfing Courses in Cartagena
Never Kite Surfed before? No problem. Kitesurf Colombia offers complete kite surfing courses to get amateurs up and flying in no time. These courses are led by IKO (International Kiteboarding Organization) Certified Instructors and feature everything from the basics (like how to balance on the board and proper handgrips on the kite's bar) to more experienced maneuvers like jumps.
Bring a friend (or a few) and save. Kitesurf Colombia offers exclusive discounts to groups of 5 kite surfing students or more so the more the merrier. Bring family, friends, and new acquaintances to spend the morning or afternoon learning how to surf like a pro.
Paddlebording in Cartagena
Want to get your feet wet without launching yourself into the air? Paddleboarding is a wonderful way to get some exercise, catch a few rays, and see the sea from the unique perspective you can only get from the back of a surfboard. It's also a little tamer than kite surfing for those of us who prefer more relaxing "adventures" while we're on vacation in Cartagena.
Paddleboarding can be a moderately difficult skill to learn (though if you already have good balance you'll be a natural) but even amateurs can get up and gliding within a few minutes. And with help from the friendly instructors at Kitesurf Colombia, you'll be slipping along the beaches in no time.
The company even offers paddleboarding tour packages where instructors take groups out on boards to relatively virgin territory. The adventurous can snorkel off the boards above amazing coral reefs and see Cartagena's aquatic wildlife up close and personal.
Take Advantage of Our Concierge Serve
When you stay at any of our luxury vacation rental homes in Cartagena, you gain access to our exclusive complimentary concierge service. With one phone call our helpful staff can arrange kitesurfing lessons or paddleboard excursions with Kitesurf Colombia for you and your entire group. (Plus we can organize transportation to and from the beach.) All you have to do is pack the sunscreen and plan where you're going to stop for lunch.
If you're staying in Cartagena you owe it to yourself to spend a little time in the Caribbean. So get wet and have the time of your life.