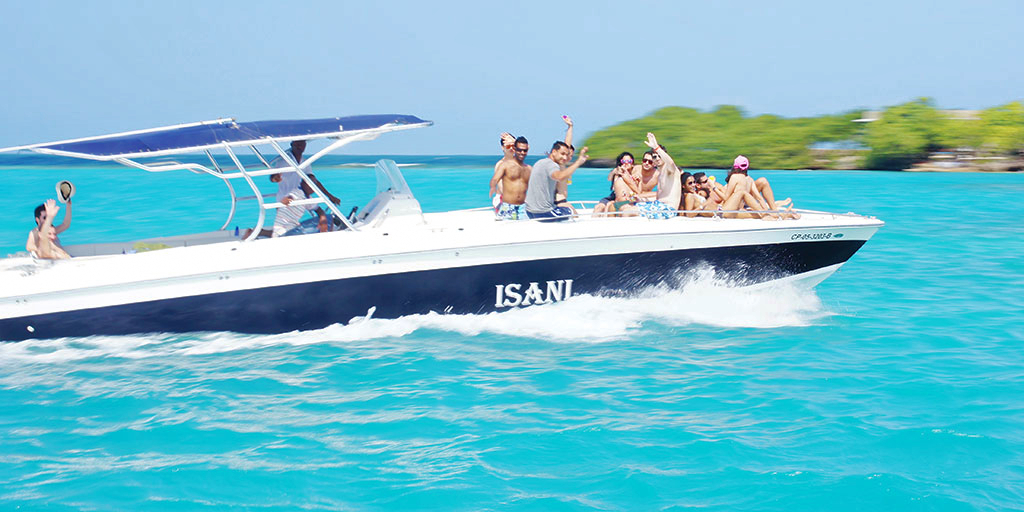 Playa Blanca
Playa Blanca on the Isla de Baru (Baru Island) is one of the most popular tourist destinations around Cartagena—and it's easy to see why. While many of the beaches near and around the city itself are far from spectacular in comparison, Playa Blanca offers soft, white sands, crystal clear turquoise water, colorful tropical fish, local delicacies like ceviche, and tasty cocktails (frozen or otherwise) to delight even the most jaded traveler.
In fact, Playa Blanca has often been voted one of the best beaches in all of Colombia. It truly represents what most people bring to mind when they think of beautiful Caribbean beaches.
From the center of Cartagena, Playa Blanca can be reached by boat (either speedy lanchas or ferries) from the marketplace. However, some have discovered the process of negotiating a trip can be daunting as the merchants try to upsell you every step of the way and often book "tours" with multiple unnecessary stops along the way.
Thankfully, when you stay with us, our complimentary concierge services can secure your private transportation to and from Isla de Baru so you can avoid the hassle. A relaxing sail or a speedy 45 minute motorboat trip? The choice is yours. We can even arrange ground transportation to pick you up at your door.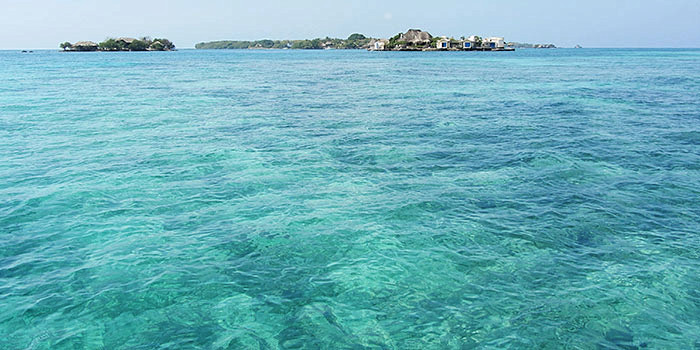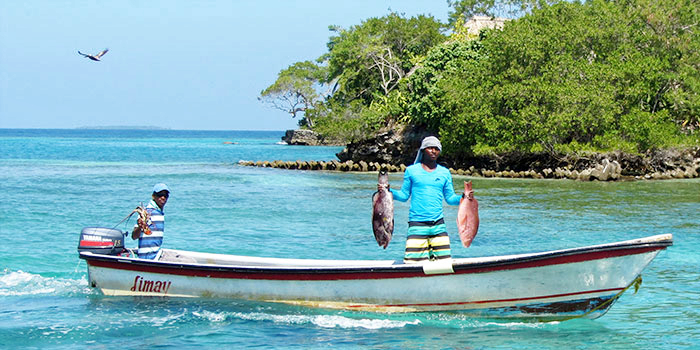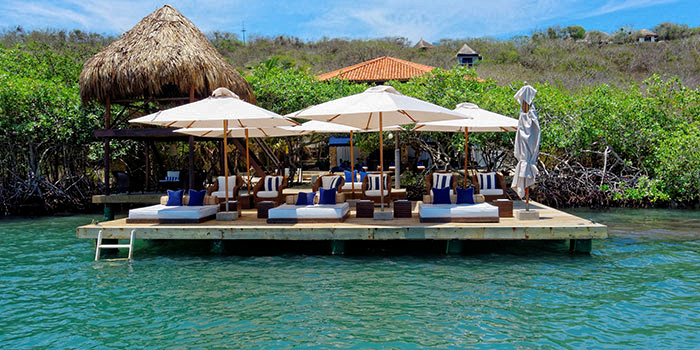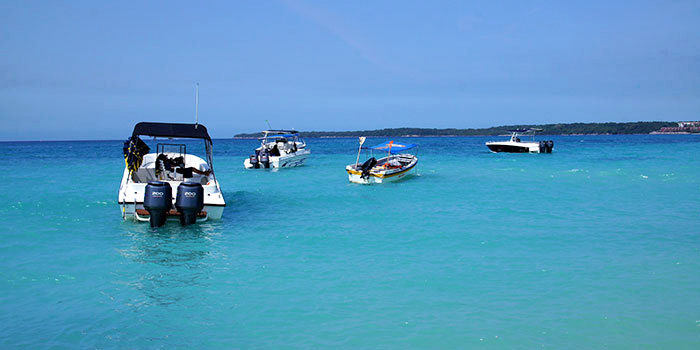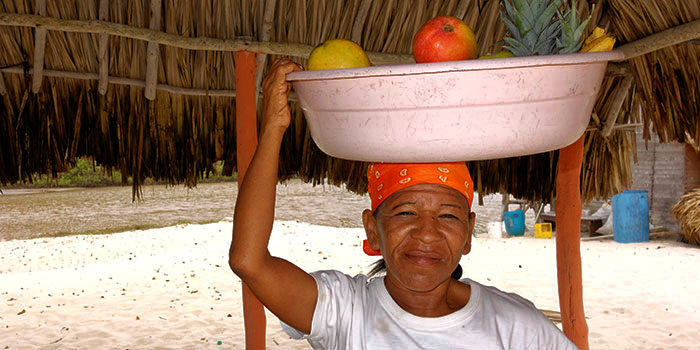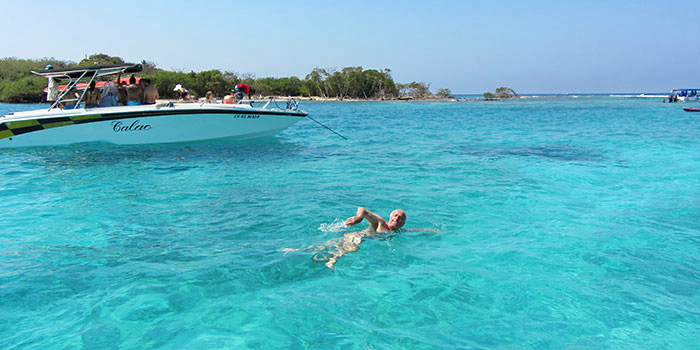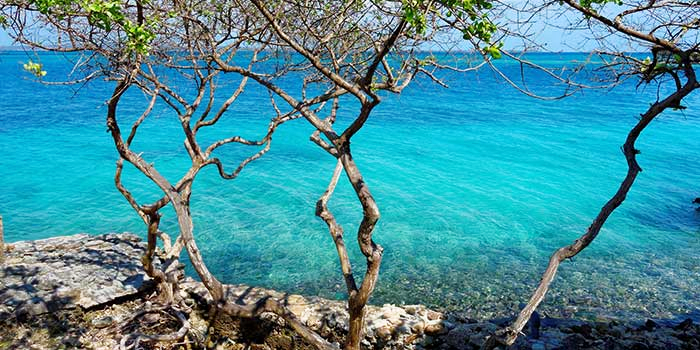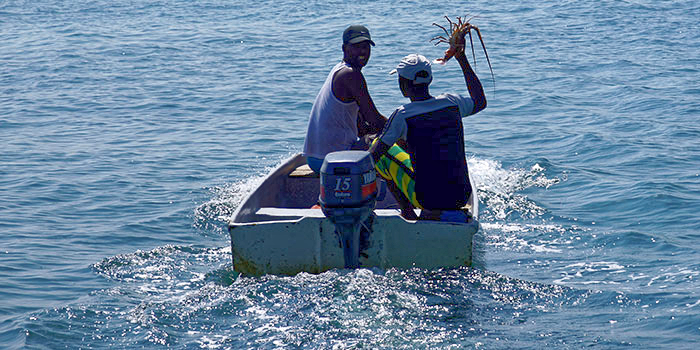 What to Do on Playa Blanca?
Anything you want!
The public beach where boats pickup and drop off can be crowded with visitors and vendors. However, if you walk down the soft white sand just a little way, it's easy to find a more secluded spot. Beach chairs, umbrellas, or a cabana for rent get out of the sand and the sun and set you up for a wonderful relaxing day on one of Cartagena's most coveted getaways.
Feel free to swim, sunbathe, snorkel, or simply lounge in a chair and read your favorite vacation novel.
Beverages are easily to come by and affordable (beers are roughly $2 US and cocktails run around $6 US each). When it comes time for lunch, there are many restaurants and bars on the island (right on the beach) which serve locally caught fish with coconut rice and ceviche (both delicacies in their own right). Sample these tasty favorites while you watch the waves roll gently upon the shore.
Playa Blanca really is an excellent day trip getaway if you're staying in Cartagena on a short visit.
Stay on Isla de Baru—Minutes from Playa Blanca
But what if you want to see the sunset (or sunrise) over the Caribbean? If you book far enough in advance, you can stay right on Isla de Baru. Luxury accommodations near Playa Blanca allow you to experience the beautiful Isla de Baru at your leisure with all the necessities you've come to expect.
Sleep just minutes from Playa Blanca . . . step out of the front door for a morning walk along the sand with back-lit from the Caribbean sunrise. . . live like an islander for a day, a week, or more!
Why not rent a villa in the islands and stay for a few days before returning back to Cartagena relaxed and energized on your private boat.
An example of a Hampton Property Rentals collection villa for rent in the islands Casa Altea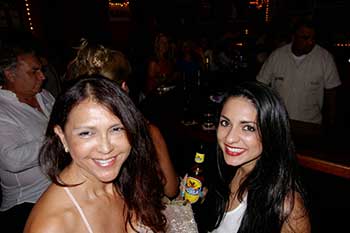 Party all Night
It isn't hard to get into the mood of the Cuban vibe in Café Havana with live salsa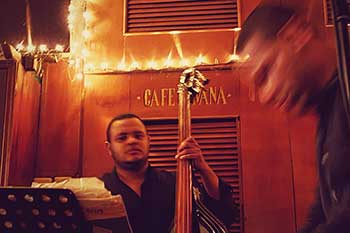 Café Havana
Cuban Musicians lead the party mood through the night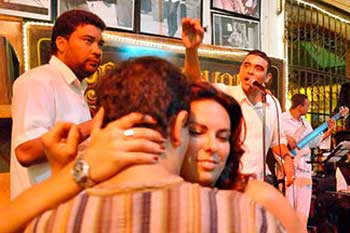 Café Havana
Romantic dancing and cocktails to salsa beats through the night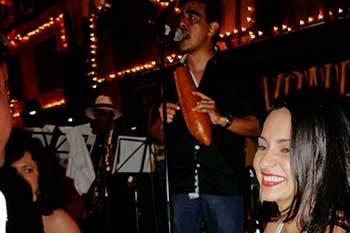 Live Salsa
In Café Havana to the early hours of the morning