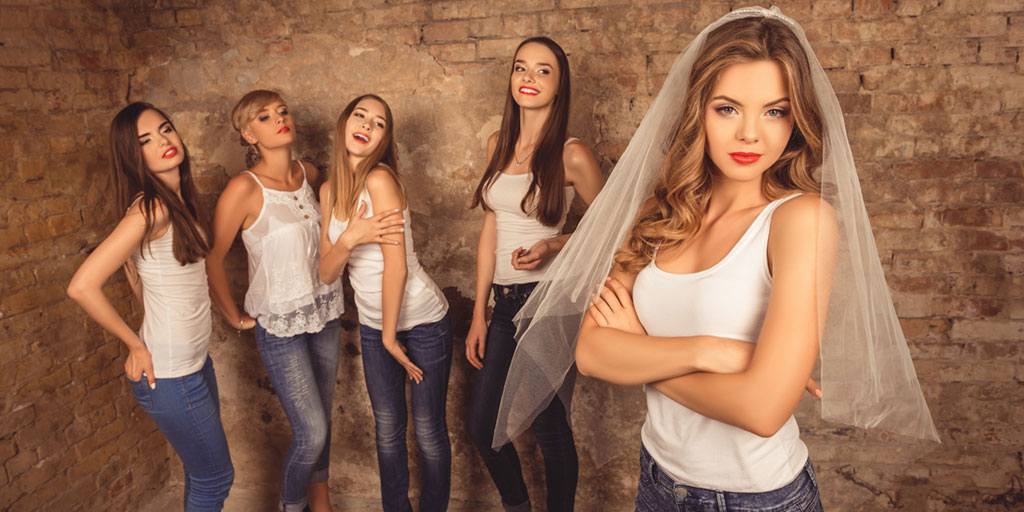 Celebrate with close friends and family
What better way to mark a major event in your life than spending a week (or more) with your closest friends in an exclusive luxury home in the Caribbean paradise of Cartagena? These lovingly maintained and updated Spanish Colonial homes are the perfect vacation getaway for adventurous brides– and grooms-to- be who want to celebrate their last few days as single individuals with close friends and family. The sun, the sights, the sounds— a Bachelor Party and Bachelorette parties in Cartagena are simply unforgettable.
The Ideal Location to Make Memories
Cartagena has become something of a hidden vacation getaway in the Caribbean. Unlike many of the crowded islands, Cartagena still retains an authenticity that gives any visitor a truly bone-deep experience that they will carry with them for a lifetime. This historic city has held onto that charm while at the same time having grown into a truly modern and worldly travel destination.
There's something here for every type of traveler.
If you're the adventurous type, book a day excursion into the Colombian rain forest for you and your bachelor party. Discover the "Lost" city of the ancient civilizations that called this gorgeous place home before the Spanish Invasion hundreds of years ago! (Don't like the idea of trekking through the jungle but still want to see the breathtaking sights? How about a helicopter tour—there and back in a day!)
If you're a foodie, Cartagena has become a bastion of some of the best world cuisine you'll find in South America. Bistros and little eateries tucked in quaint establishments throughout the city boast Caribbean, Asian, Italian, South American, and Fusion cuisines to tempt any taste buds.
If you prefer something a little more relaxing, you and your bachelorette party can lounge on some of the most gorgeous beaches near Cartagena and book a boat tour to the amazing Rosario Islands, Cholon, Isla de Baru and Playa Blanca — home to crystal white sands and blue water so clear you can see to the bottom. Enjoy watersports, snorkeling, scuba, and more and be back in your luxury rental home in time for cocktails.
And if you're a night owl, the up-and-coming neighborhood of Getsemani is home to some of the best jazz and salsa clubs, nightclubs, and bars in the city. Join the party every night and experience Cartagena like a local as celebrations spill out into the streets and everyone sways to the music. (By day Getsemani transforms into an artist's mecca with galleries and street art installations lining every block while performance artists mingle with the crowds.)
The Privacy of Your Own Vacation Hideaway
But when it's time for you and the bachelor or bachelorette to relax and unwind, our private luxury home rentals in Cartagena offer unprecedented indulgence and privacy beyond anything you'd find in even the most exclusive hotels or resorts.
These large, airy and light Colonial homes feature:
• Private pools for lounging away the days
• Roof tops for sunbathing or dinners and drinks with friends
• Jacuzzi's to heat up the Caribbean nights
• Personal and private staff at your beck and call!
And you get all of this privacy in the heart of the action—right within Cartagena's old Walled City! Enjoy the eclectic Spanish charm of this historic old city and luxuriate in a sensuous Caribbean experience unlike any other.
Cartagena at Your Fingertips for the Bachelorette or Bachelor Party
And don't worry about the planning. Our dedicated concierge staff can help you make the most of any bachelor or bachelorette party in Cartagena.
We can:
• Hire any staff you may need (cooks, maid service, wait staff, drivers, and more)
• Arrange travel to and from any destination within driving distance
• Book tour excursions on land, sea, and in the air
• Reserve tables at some of the most exclusive clubs and restaurants in Cartagena
• Fully stock you kitchen, wet bar, and rooftop dining area with any beverage or delicacy you desire
And you get all this at the touch of a button—just one phone call away!
Book Your Bachelor or Bachelorette Party in Cartagena Today
If you want to have one last remarkable experience as a single person, Cartagena is the vacation destination for you. There's no place better to taste life to the fullest or simply chill with close friends before your nuptials. And when you book a luxury vacation rental home in Cartagena, you get privacy, exclusivity, and personal service to make every moment of your getaway as relaxing and unforgettable as possible.
Contact us today to reserve your bachelor's or bachelorette's home away from home today.
Flights to Cartagena
Cheapoair compare flights from over 600 Airlines and we have found that they constantly find the cheapest airfares to Cartagena.