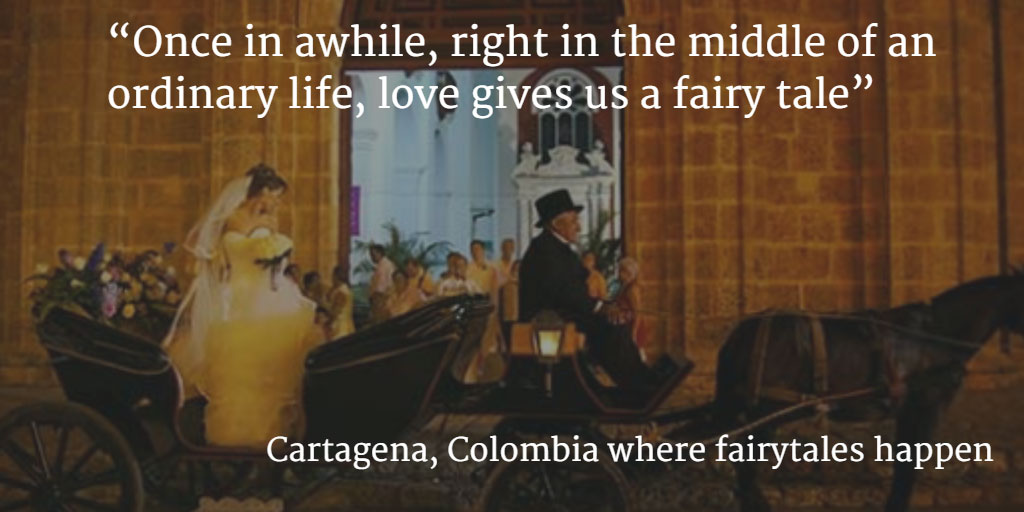 Getting Married in Cartagena
Nestled amongst a historic old city boasting a wall that took over 200 years to create, is the heartbeat for romantic wedding destinations. Welcome to Cartagena, Colombia, home to breathtaking architecture, incredible restaurants and a town steeped in rich history. Every bride has a vision for her wedding and getting married in Cartagena is a premiere choice. It's brimming with potential.
Cartagena's old city is perfect for creating an ambiance that is dreamy and inviting for the wedding celebration. The beautiful churches, exquisite mansions and lovely plazas create an ideal backdrop for every couple's dream wedding. Boutique receptions offer a myriad of exclusive possibilities to create memories that will last a lifetime.
Delicious International and local cuisine and dynamic nightlife, ensures guests and bridal parties alike will be enjoying themselves right alongside the bride and groom. The old city offers guests the pleasure of shopping and perusing art galleries all while snacking on delicious morsels from local shops. Everyone will be able to relax and enjoy every second of this meaningful time in the couple's lives.
Stunning sunsets by the wall, Las Murallas or romantic strolls through the monasteries often leave guests in awe. In Cartagena, time stands still and dreams come true. In a town known for safety, walking anywhere is easily accessible.
Honeymoon
Many newlyweds choose to honeymoon on the Rosario Islands, just a short 90-minute boat ride away. The islands boast gorgeous beaches and pristine water and a variety of elegant vacation homes available to rent. Choosing Cartagena, Colombia as the premiere wedding destination will be an unforgettable experience as couples begin their new lives together.
We can fully assist by pointing you in the right direction with your wedding plans.
We look forward to welcoming you to our magical city.
Requirements getting Married in Cartagena
Best Wedding venues in Cartagena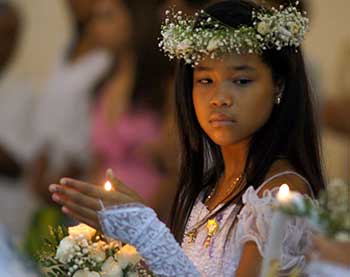 Wedding Service
Wedding Service at Iglesia San Pedro Claver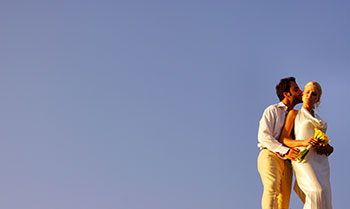 Wedding Photos
Blue skies on a Bride and Grooms Wedding Day.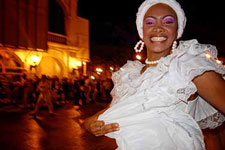 Wedding Celebrations
Wedding Celebrations in the streets of the old city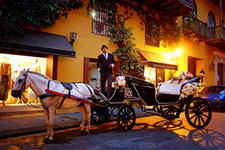 Horse and Carriage
For a magical trip to the alter what better in this 200 year plus city