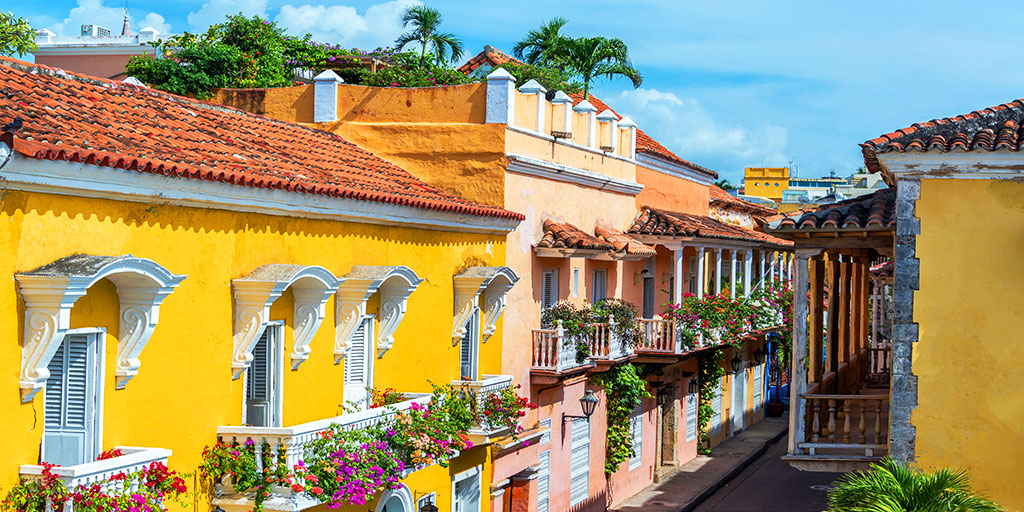 What to See and Do Around Cartagena
Planning a vacation in Cartagena can be a bit overwhelming. This city has literally been an international travel destination for centuries. Today it brings a veritable who's who from all over the world including wealthy Colombian movers and shakers, Hollywood A-List celebrities, and the shooting stars of the global gastronomy scene. But Cartagena isn't just for the elite. More and more travelers are falling in love with this Caribbean escape with every week-long vacation or month-long holiday. The problem is not figuring out why to visit Cartagena it's what to see and do in Cartagena while you're here.
Below is a little list of the ten best things to do and see in Cartagena compiled by people in-the-know—people who were born here, people who fell in love with the city, people who wouldn't trade a week in Cartagena for any other Caribbean vacation!
1. Restaurants in Cartagena
The restaurants in Cartagena are simply amazing. Beginning about ten or fifteen years ago a tremendous number of star chefs and ambitious restaurateurs from Colombia, Peru, Chile, Asia, Europe, and North America began flocking to Cartagena to open new and innovative restaurants, bistros, and eateries. They brought with them years of experience, a bold approach to blending traditional dishes with modern flair, and healthy disregard for playing it safe with their menus. Fast forward to today and Cartagena has become one of the top vacation destinations in the world for foodies. Where else can you dine on Peruvian fusion, traditional Caribbean Ceviche, and hand-crafted Italian favorites that would make somebody's grandmother cry? And all of the best restaurants are within walking distance from out luxury vacation rental homes in Cartagena…..more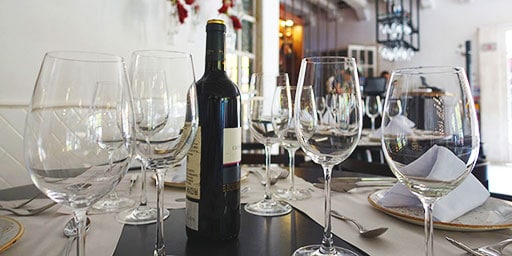 2. The Rosario Islands (Islas del Rosario)
These gorgeous islands stretch out into the Caribbean from Cartagena like a strand of pearls. Just 45 minutes from the city center by boat, you'll be transported to another world of sun, white sand, and beautiful people all working on their tans. Hit up some of the most popular beaches—Playa Blanca on Isla Baru—for a little party time or hire a boat for an exclusive snorkel/scuba trip of your own. The Rosario Islands are also home to one of the largest underwater wildlife preserves in the Caribbean—the 120,000 km2 Natural Park Corales Islas del Rosario…..more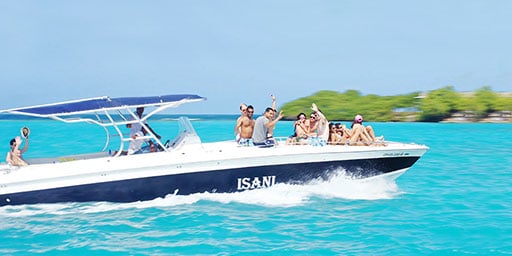 3. Walk the Top of the Old City Wall
Stroll along the fortification that gave Cartagena's Old City its safety and security hundreds of years ago. While these battlements were built to fend off pirates and English raiders, they offer modern visitors an amazing vantage point from which to spy the city and the sea itself. The walk along the wall is easy enough for most visitors (there are even ramps at certain locations) and there are several well-known bars and restaurants built right in to the fortifications if you need a rest. Take a light lunch or stop for an afternoon cocktail…..more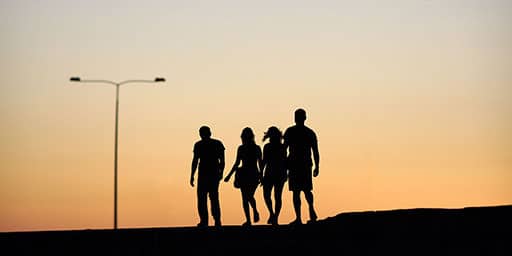 4. Take a Horse Drawn Carriage through the Old City
There's no better way to see Cartagena than from a carriage. Climb up and let the clip-clop of the horse's hooves take you back in time to when pirates sailed the Caribbean and The Spanish Empire ruled South America with an Iron Fist. These open air conveyances can be found almost anywhere throughout the city. Use them as an Old World alternative to taxis or take one of the offer tours through the city. Some tour companies even offer romantic carriage rides under the stars paired with a gourmet dinner at one of the city's world-renown bistro eateries…..more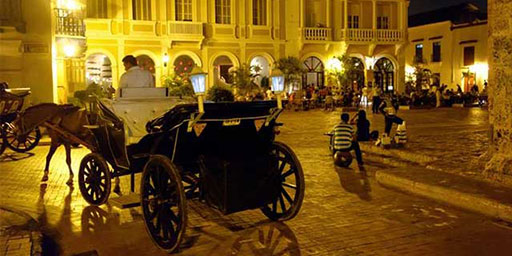 5. Palace of Inquisition
During the Spanish Inquisition there was no safe place for heretics to hide—not even in Colonial Era South America. The Palace of the Inquisition served as the American home of the Inquisition and it was here that those accused of crimes against the church were tortured and sentenced to horrific punishments. Today this house of horrors has been turned into a museum so the curious or those with a love for the macabre can take a narrated tour (presented in Spanish) through one of the darkest times in history…..more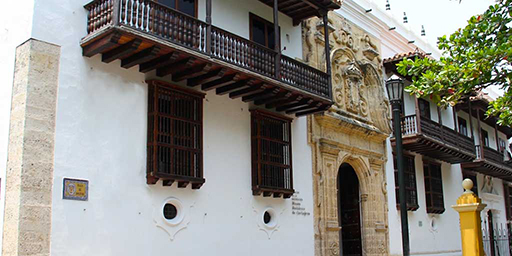 6. Catedral de Cartagena
Declared a national monument in 1995 this cathedral played an integral part in the living history of Cartagena. Built in 1577 by then governor of Cartagena Pedro Fernandez de Busto, it was designed to be an awe-inspiring icon that the devout in The New World could see and literally feel the power of the Catholic Church. The cathedral earned a bit of infamy during Sir Francis Drake's siege of the city in 1585 when a cannon ball fired by one of Drake's vessels crashed through the wall and collapsed a significant portion of the building. Visitors can still that ball encased in glass inside the sanctuary…..more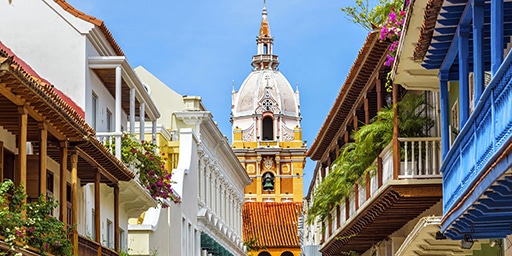 7. Iglesia de Santo Domingo
One of the most beautiful and ornate Catholic churches in Cartagena, Iglesia Santo Domingo's iconic dome reaches into the bright blue sky above. It's hard to believe this amazing church with its breathtaking architecture, amazing statuary, and inspired wood carvings began its life as a wooden shack with a thatch roof in 1539. Today the church holds mass every Sunday but people vacationing in Cartagena are invited in during off hours to view the amazing interior (hidden by the relatively unassuming exterior) and for quiet moments of reflection and prayer…..more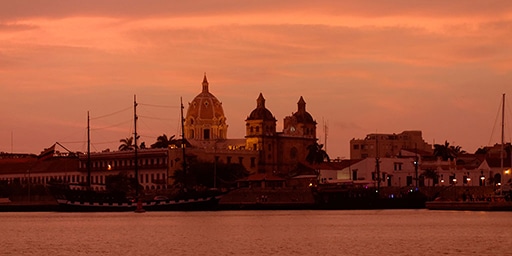 8. Plaza de los Coches
It's here that many of the iconic horse drawn carriages that populate Cartagena converge. It's also here that you'll find El Portal de los Dulces—sweet shops secluded in the shaded archways of the plaza. In the shadow of Cartagena's famous Clock Tower, this Plaza hosts a number of important events including the Festival of Sweets in March. As a central part of the city itself, it's here that Cartagenans chose to erect a statue to the city's founder, Don Pedro Heredia…..more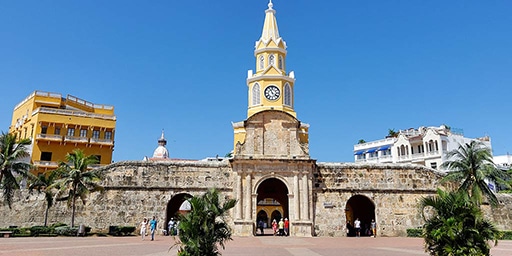 9. Plaza de la Aduana
Also on the list of things to do and see in Cartagenaa is the historic Plaza de la Aduana which is a pleasant place to sit for a bit while you people watch and take in the amazing Spanish Colonial architecture coated in blazing Caribbean Colors. However, unlike the other plazas in Cartagena, this one features a wonderfully detailed statue of Christopher Columbus—discoverer of The New World. It's also one of the largest plazas (most centrally located as well) and was once home to many important government buildings which now house modern day businesses…..more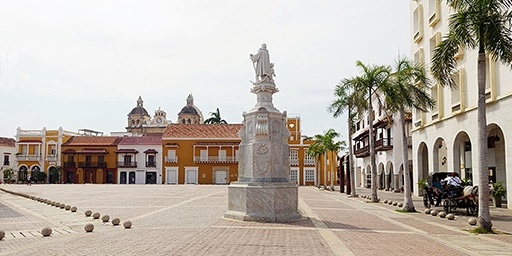 10. Castillo San Felipe de Barajas
This massive fortification sits atop the Hill of San Lazaro, watching over the city like a slumbering giant. Built to fortify Cartagena against pirates and foreign armies during the Spanish Colonial era, Castillo San Felipe de Barajas is just a short taxi ride away from Cartagena's Old City and afford amazing views of the historic city below and the crystal blue Caribbean Sea. It's a great place for history buffs, photographers, or anyone who wants a bird's eye view of Cartagena….more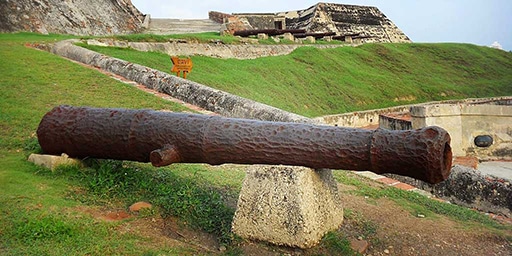 Don't Just Vacation in Cartagena—Experience It!
We offer a number of exclusive luxury vacation rental homes in Cartagena and every one comes with our complimentary concierge service. Don't know what to see or do in Cartagena? Give us a call and we'll arrange excursions to The Rosario Islands, dinner reservations at the hottest restaurants in town, guided tours through the historic Old City, or recommendations for the best sightseeing destinations in Cartagena.