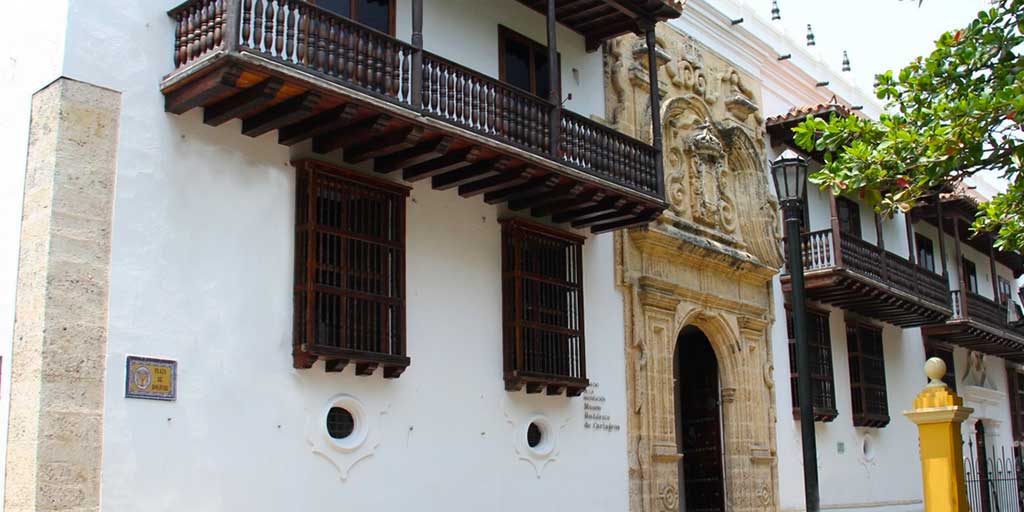 Journey into the Macabre
For the adventurous traveler diving into Cartagena's colonial past can lead to some dark explorations. The Palace of Inquisition (or Palacio de la Inquisición in Spanish) is a relic from the end of the Spanish Inquisition when the Catholic Church inflicted hideous tortures and executed thousands of heretics, Jews, and other non-Catholics for crimes real . . . or manufactured.
The Holy Office of the Inquisition in Cartagena was created 1610 by King Phillip III of Spain and continued its gruesome work in The New World until Colombia's Independence 200 years later. The Palace as it exists now was completed in 1776, and has been described as one of the "best examples of late colonial, civil architecture" in the entire city. But behind that beautifully restored baroque façade nearly 800 men and women were executed (some for "Black Magic") and their souls sent on to judgment of a less secular sort!
Historic Plaza Bolivar
The Palace of Inquisition is located in the historic Plaza de Bolivar in Cartagena's Old Walled City and is home to a museum dedicated to that dark period of Cartagena's past. On display are remnants of that fearful time including torture devices used by Inquisitors such as: the Collar of Puas Punitivo, The Spanish Tickler, an authentic Witch Scale, and the Heretic's Fork.
The second floor houses the Historical Museum of Cartagena, dedicated to preserving 500 years of heritage from the original indigenous inhabitants of Cartagena de Indias through the dark Colonial Era to Colombia's independence.
All of this within walking distance of shops, restaurants, the Gold Museum, and Iglesia de San Pedro Claver (a 17th century Jesuit Convent).
For a true history buff—especially one with a taste for the bizarre—the Palacio de la Inquisición is a must.