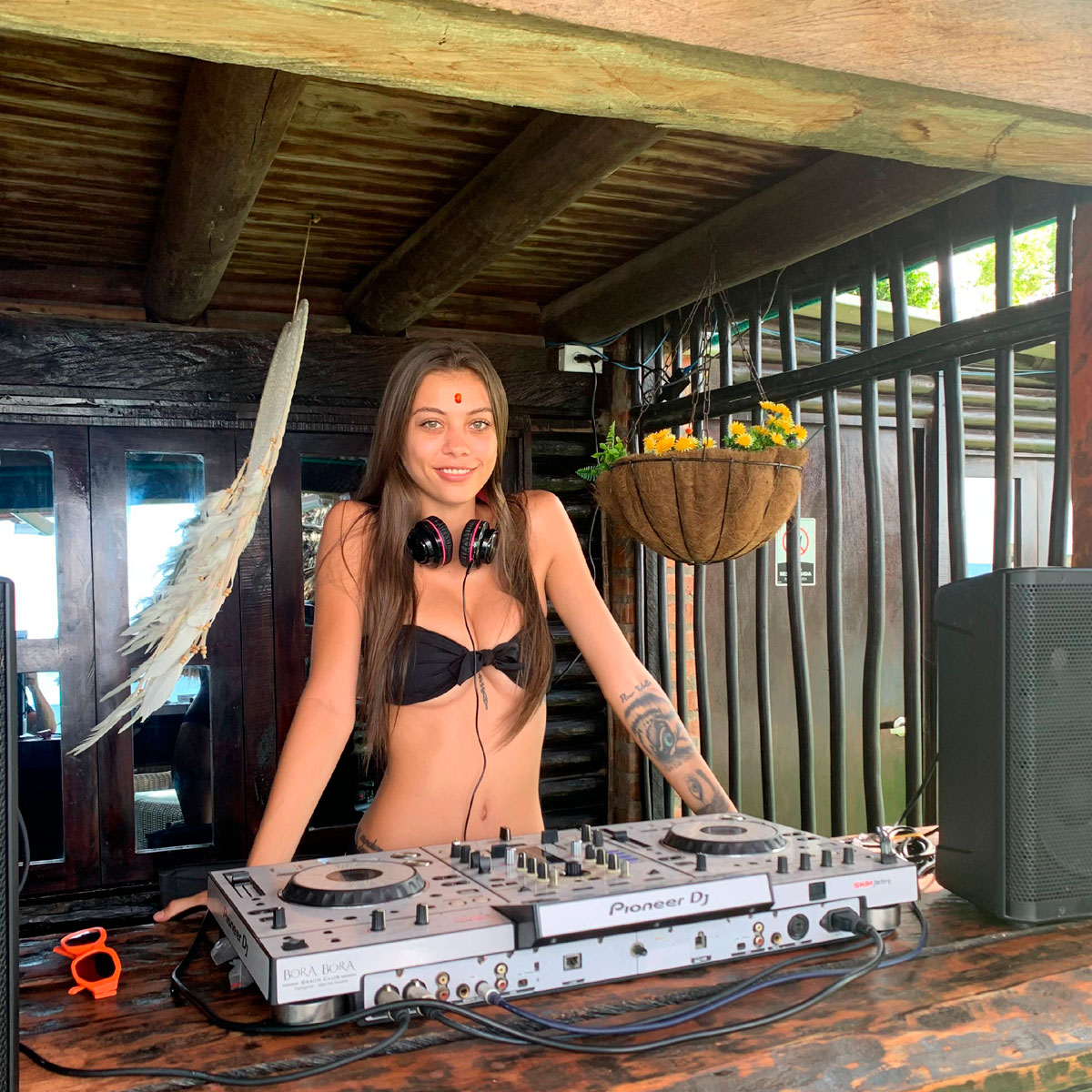 Bora Bora Beach Club – Chill Island Oasis
If you're looking for an authentic club experience under the golden Caribbean sun while vacationing in Cartagena, look no further than the Bora Bora Beach Club. This chic island oasis is a full-service beach club designed especially for the young and beautiful crowd.
The beverages flow as the dance music takes you away from the everyday. And the best part is the party never stops.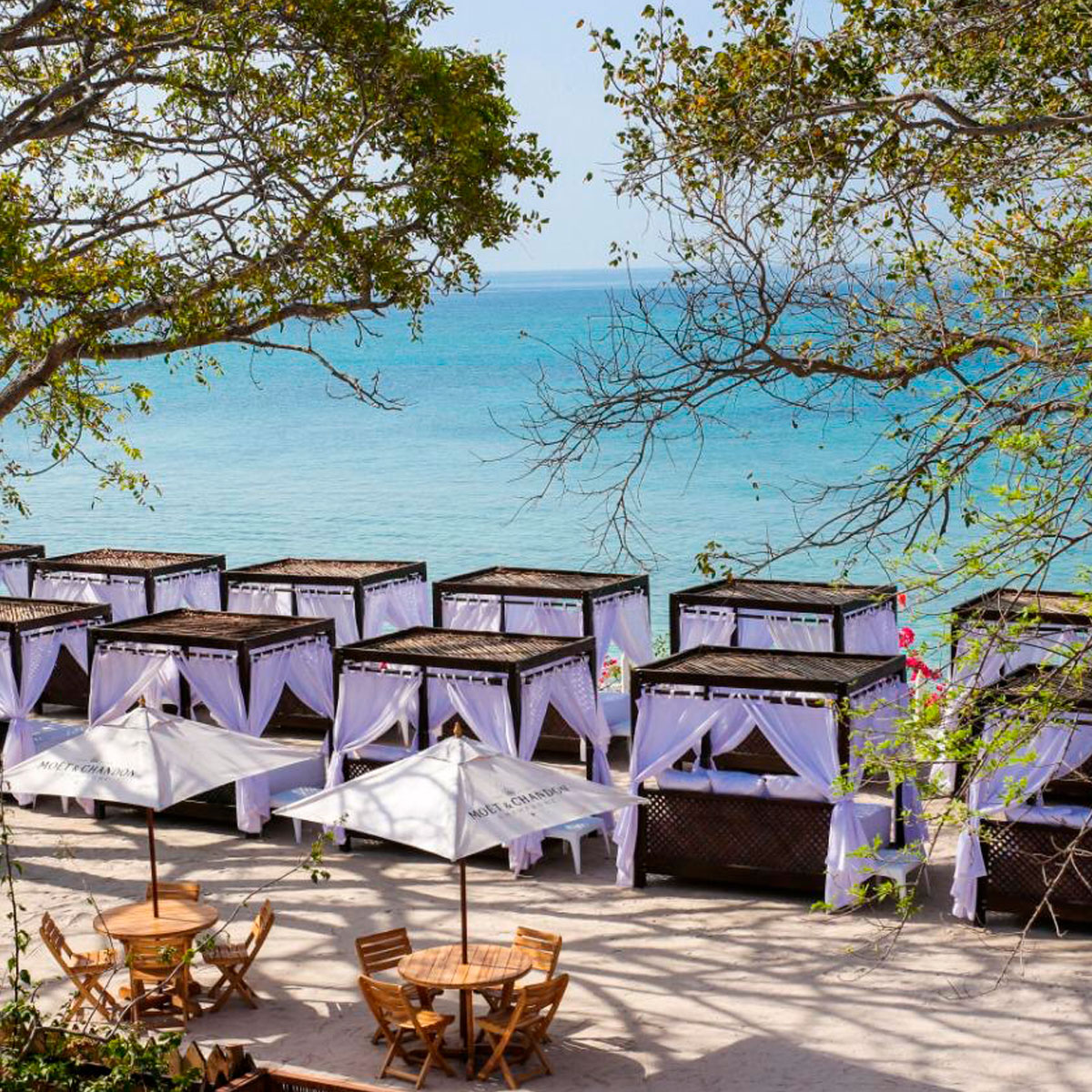 Upgrade your Experience – VIP Reservations
Want to upgrade your experience? The private VIP area is an even more exclusive option for those who want a truly unforgettable experience. With expanded dining options, including a Chef's Menu, complimentary welcome beverage, a dedicated staff, and unique hideaways you can't get in the public areas of the club, the VIP experience is for A-Listers who expect more than just a few Mai Tais.
To make the most of your experience at Bora Bora Beach Club in Cartagena, we recommend letting us handle the transportation and reservations for you.
Bora Bora Beach Club space is intentionally limited to prevent crowding and create a chill, relaxing vibe throughout. However, that means the reservations do fill up quickly. The standard packages come complete with boat transportation to and from the island and a randomly assigned cabana. But if you want something a little more romantic, something a little more personalized, or even just something a little more private, let us create your experience for you.
Getting to Bora Bora Beach Club
When you stay at any of our luxury vacation rental homes in Cartagena, our complimentary concierge service can arrange private transportation to and from the island, so you're not lumped in with the crowds or subject to the ferry transfer times. We can also arrange for specific cabanas so you can have a sea view, a more isolated experience, or even one of the premium terrace cabanas in the VIP area. And don't wait in line at the restaurant. Let us fill a reservation for you so you'll have a spot waiting when it comes time for a snack.
Sometimes you even need a break when you're on vacation, and the Bora Bora Beach Club is the perfect destination for a day trip. Fun in the sun with beautiful people, bountiful beverages, and beats that don't stop until the day's over make Bora Bora the place to be.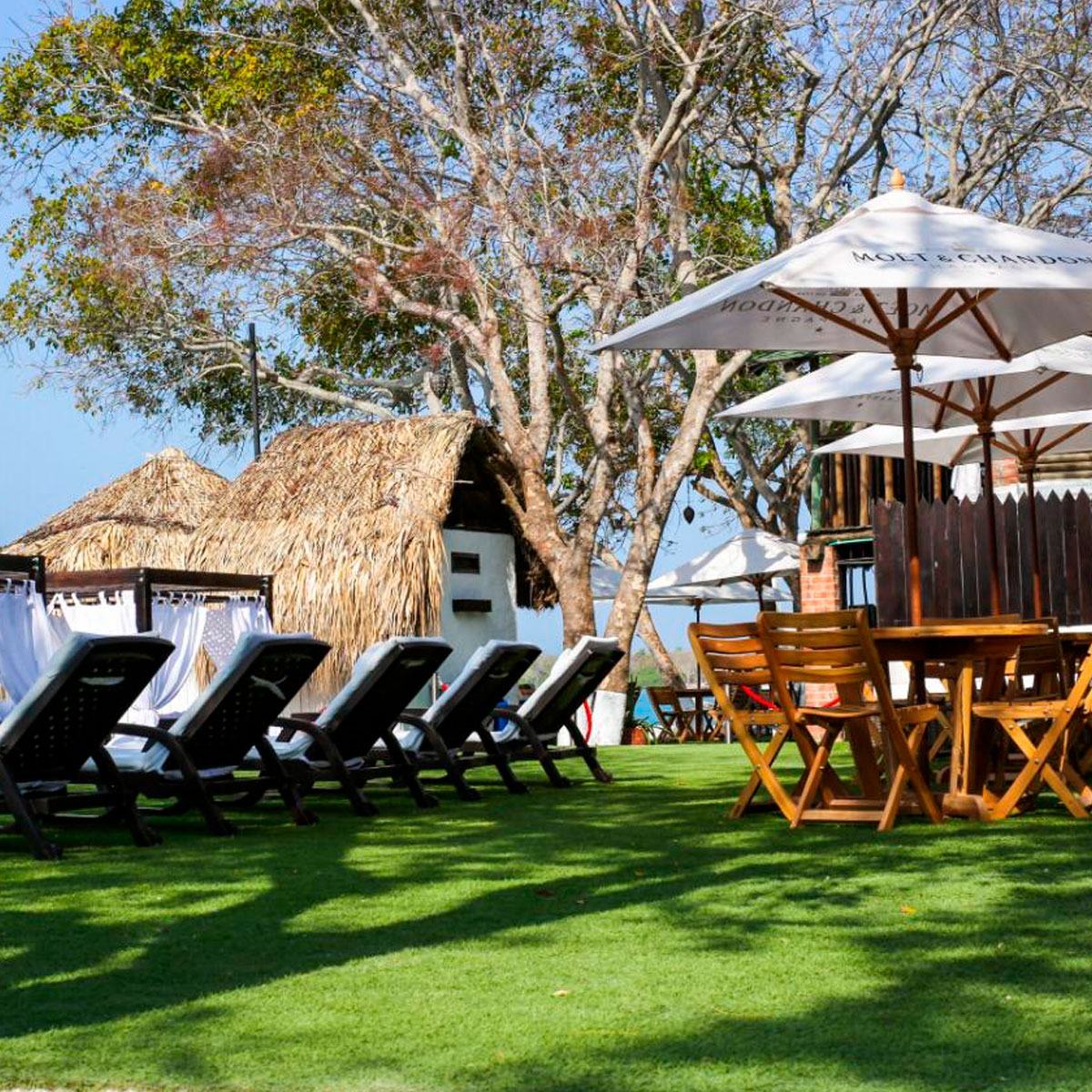 Located in the Rosario Islands
Located just a short boat ride from the port of Cartagena in the beautiful Rosario Islands, the Bora Bora Beach Club features golden sand, a private lagoon, elegant cabanas, and a staff that treats you like royalty.
You'll be served up a complimentary lunch (consisting of traditional Cartagena fare), have access to a fully stocked bar, and have your cabana in which to rest and relax. But Bora Bora Beach Club goes above and beyond all the cheap imitations.
This island escape also offers massage rooms, a boutique shop, and—of course—a dance floor for all those muscular men and bikini-clad beauties to show off their moves. The DJs pump the best tracks and keep the energy right where it needs to be all day long.