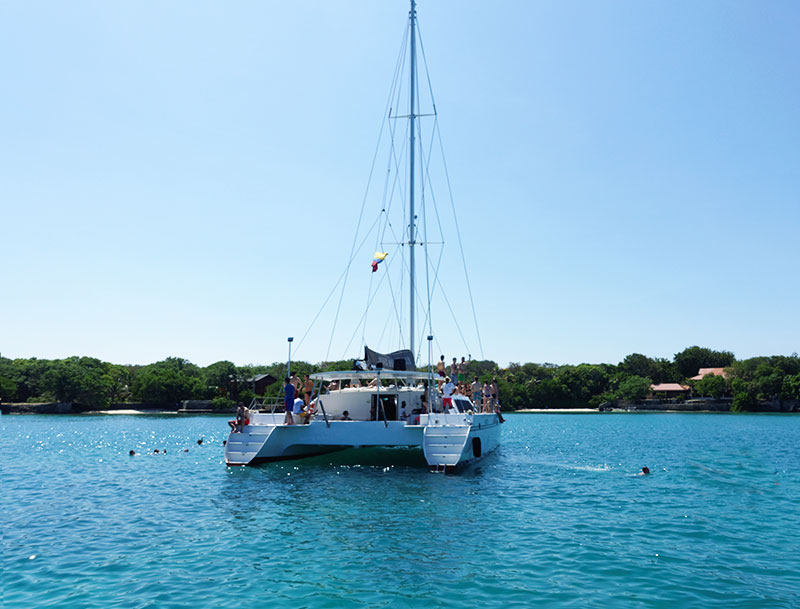 Day Trip to the Islands
Most people come to Cartagena because of the history, the charm, and the food but there are some folks for whom no vacation is complete without a day (or two) on a beach somewhere with a cold drink in their hands and the sea breeze ruffling their hair. For those folks Cartagena offers up its islands—real treasures of the Caribbean. A day trip to the islands is a must do!
Indeed, the best way to soak in that true Caribbean flavor in Cartagena is to take a day trip to one (or more) of the Rosario Islands—a boat ride away.
Within 40 minutes you'll be frolicking in beautiful white sand, splashing in crystal clear waters, and partying like a rock star (surrounded by beautiful people) in some of the most gorgeous surroundings anywhere in the world.
Our exclusive day trip to the Islands are an excellent way to see the best of the sea and be back in time for dinner or drinks at one of the fashionable eateries in the old city of Cartagena. We provide the boat, the captain and the crew in addition to assisting with round-trip transportation to the harbor from your exclusive luxury vacation rental home in Cartagena. All you need to worry about is gathering up lunch, plus drinks you want to bring aboard (don't forget the water), and sunscreen.
Don't have time to shop beforehand? We can arrange for a stop at the shops in the marina before you board!
What You'll See!
Choose to visit the Beaches of Baru—one of the most beautiful islands anywhere. It's where you will find beautiful Caribbean sand. It's also a wonderful place to have an authentic fish lunch right at the ocean's edge or sip a fruity mixed drink under an umbrella.
Want even more excitement? Check out Cholon. It's a party central, where the music never stops and the libations flow deep into the night.
Fancy something a little more romantic? Your captain can whisk you away to a secluded private beach or snorkeling area for a little alone time with that someone special.
Nature lover? Spend some time gliding over (or diving in) the pristine Corales del Rosario y de San Bernardo National Natural Park—460 square miles of protected ocean, atolls, and islands. Dive on the coral reefs featuring over 50 types of polyps, swim with the 170 varieties of fish, or simply take in the mangrove-enclosed islands and colorful avian wildlife.
Your itinerary is totally up to you but if you're feeling overwhelmed, our complimentary concierge will be happy to offer advice, make suggestions, and give you invaluable tips to make the most of your day.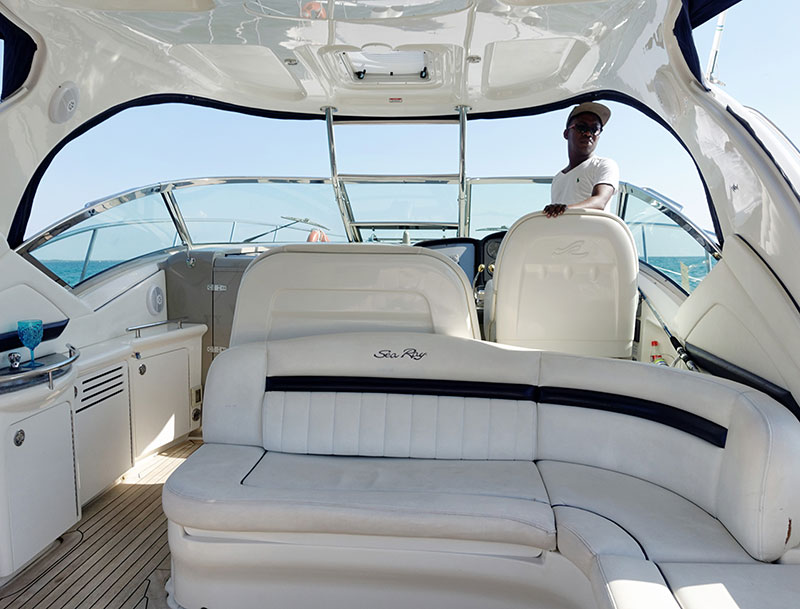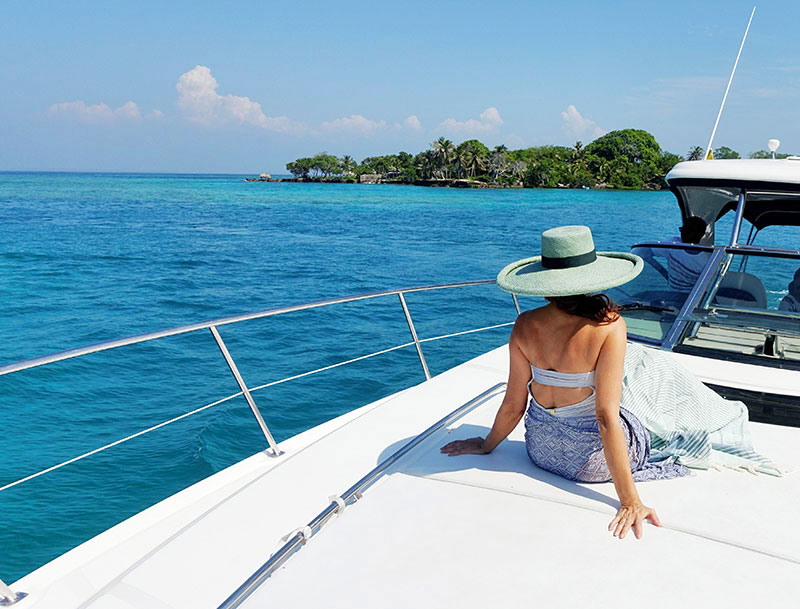 Make the Most of Your Trip
Sunscreen is a must. As is hydration. Nobody wants to ruin a perfect beach day being miserable due to overexposure or overindulgence.
If you're preferred itinerary includes snorkeling or other watersports, you must furnish your own equipment (either your own personal property or rented from vendors at the marina and on the islands).
Not all islands in the Rosario chain have restaurants or facilities. In fact, most don't. So plan accordingly.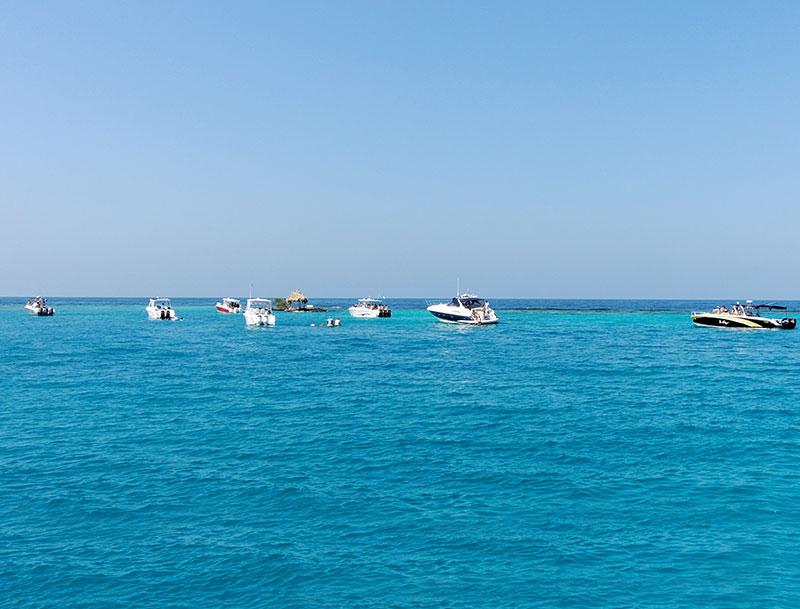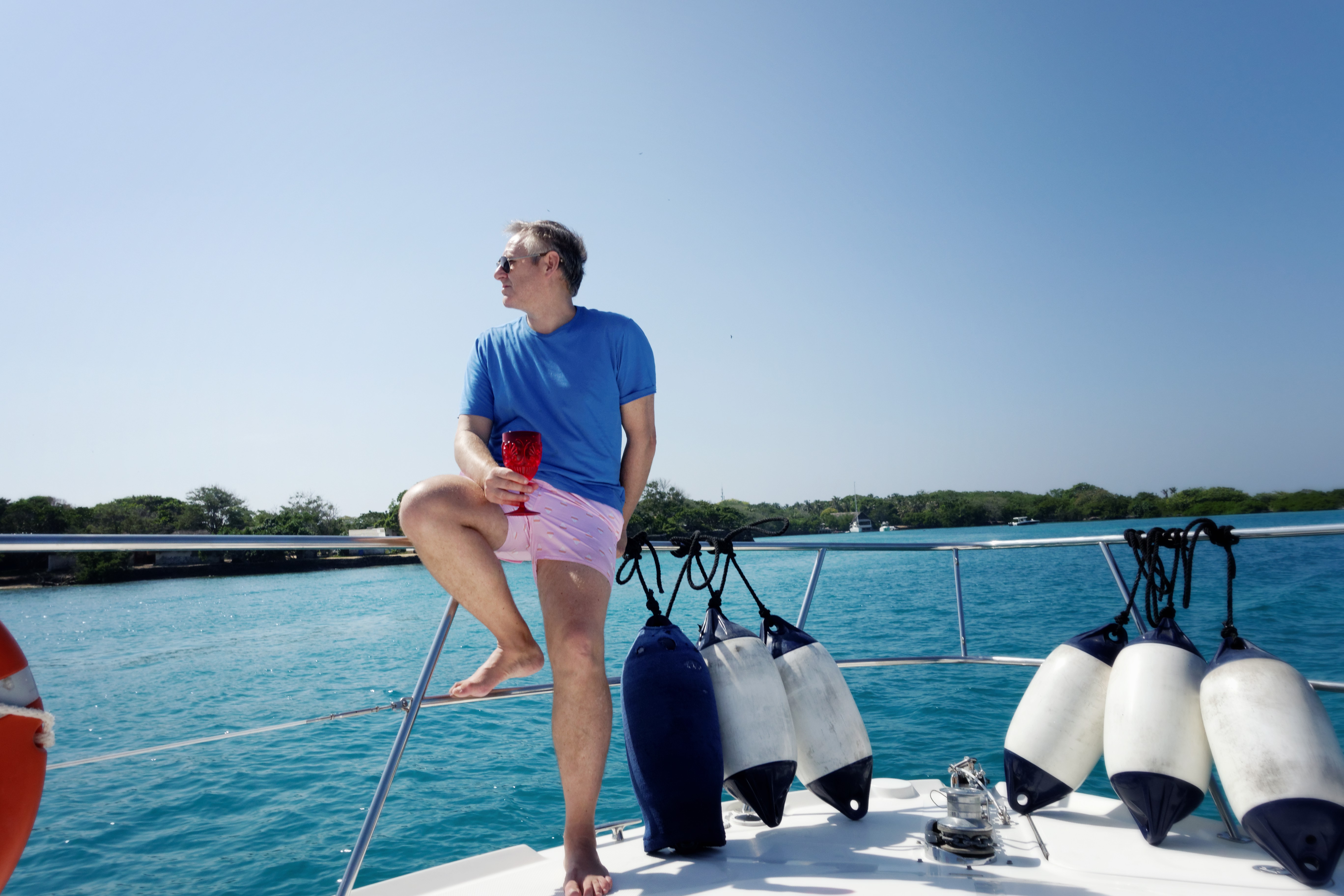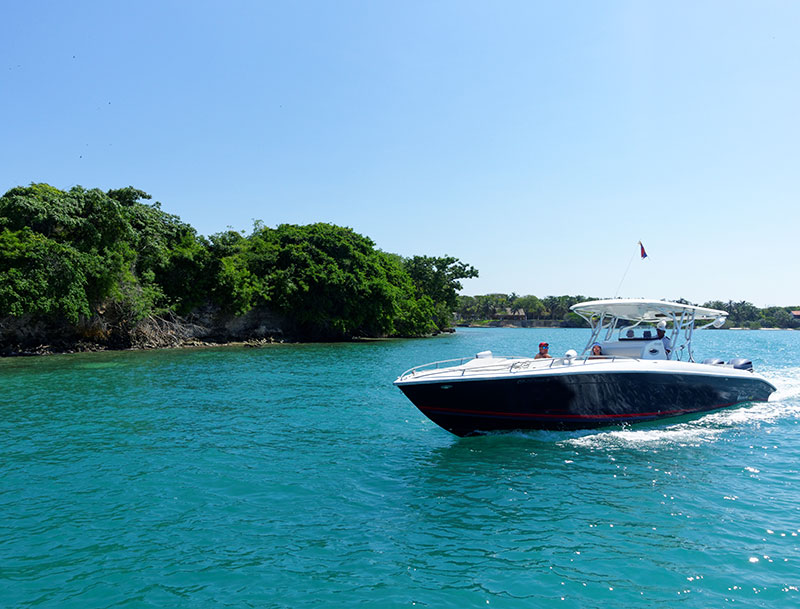 Secure Your Private Motorboat Today
Staying in one of our luxury vacation rental homes in Cartagena now or in the future? Our complimentary concierge services will help you plan the perfect boating trip to the Rosario Islands off Cartagena's Caribbean shores. Our helpful staff will have your exclusive getaway planned ASAP so all you have to do is have some fun in the sun.
Book a day trip to the Islands Rent a Boat