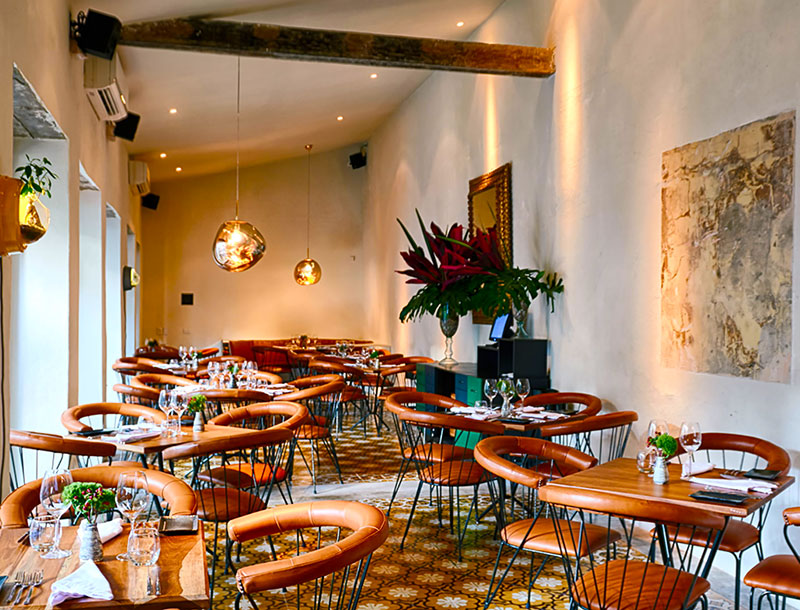 Restaurant Carmen, Cartagena
Restaurant Carmen fine dining restaurant in Cartagena is one of the best around. Part of family restaurants spread throughout Colombia, Carmen specializes in excellent food paired with top-tier service. Indeed, this is the restaurant that locals and travelers in-the-know recommend to each other when they're looking for someplace to host a special dinner—be it an anniversary, a birthday, or just a night on the town with good friends.
While this is definitely a fine dining restaurant, the atmosphere is a little more laid back, a little friendlier than you perhaps would have expected. Indeed, the interior is designed to be airy, open, and integrates natural color from live foliage to create a Colombian vibe that's so utterly authentic it's almost indistinguishable from a place that might have serve Spanish royalty in Cartagena's heyday. You don't have to get all dolled up but dressing to impress is certainly a good idea.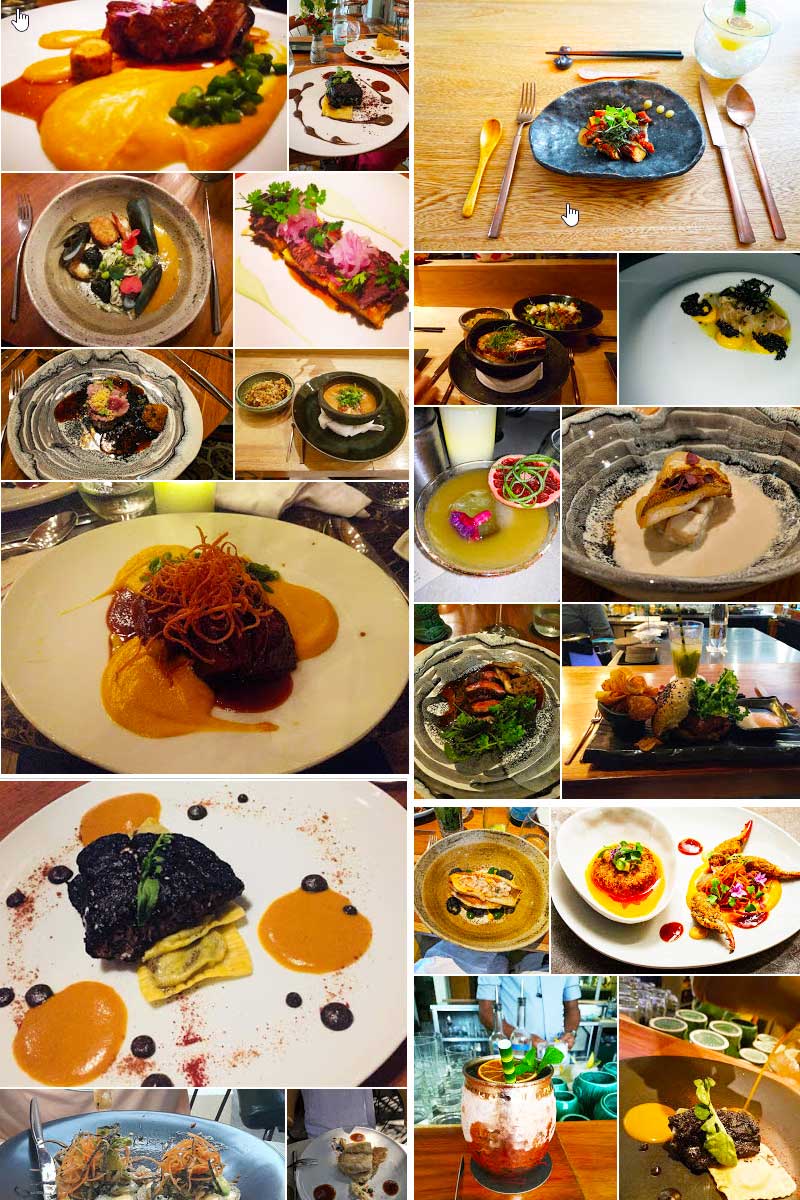 The Birth of Carmen
Restaurant Carmen was created by a trio of adventurous world travelers (Carmen Angel, Rob Pevitts, and Diego Angel) who left their regular day jobs (economist, video game engineer, and musician) to create an amazing gustatory experience for the fickle foodies in Medellin. Their contemporary cuisine and modern preparations using ages-old ingredients sourced as locally as possible, the first Carmen location became a hit with Colombian food reviewers, vacationers, and locals alike.
As the success of their flagship restaurant grew, the trio decided to expand their reach and come to Cartagena—bringing along all of the world-class attributes that were so lauded in their original location.
The husband and wife pair that are the driving force behind Carmen's culinary edge cuisine and personalized service have shared a love of fine food for decades and after years of classical training in the culinary arts created a Colombian menu that's at once authentic to Cartagena yet retains all of its world cuisine flair.
The Food (and Service) that Makes the Reputation
Restaurant Carmen is simply unlike any other fine dining restaurant in Cartagena. Here you'll not only find excellently crafted, magnificently plated, and astoundingly complimentary foods but a lot of it as well.
Your new favorites will include:
• Pez Negro—daily caught fresh fish with a Caribbean crème Fraiche and Andean potato and black truffle ravioli
• No Me Llames Cazuella—poached prawns, shrimp, black clams, and chorizo bathes in Caribbean vindaloo
• Cerdo 2 Veces—pork belly and milk-braised tenderloin in a tamarind glaze
• And of course the desserts—Chocolate Turron, Corozos & Cream, and the Tropical (a Brazil nut crumbles with lychee caviar and sorbet
But it's really the personalized and dedicated serving staff that makes every guest feel like royalty. Your servers will take care of everything and make your evening one to remember forever.
Sure, you can find cheaper food in Cartagena—but it won't be anywhere near as unforgettable. Indeed, one TripAdvisor reviewer cautioned folks vacationing in Cartagena to eat at Carmen last because both the food and the service raised his expectations so high that no other place in the city could hold a candle to it.
Carmen's complete meals run around $50 per person USD but you get an amazing multi-course experience, drinks, and dessert!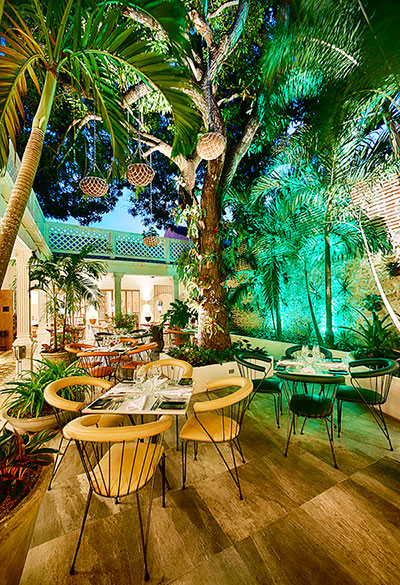 How to Make your Reservations for Carmen in Cartagena
Restaurant Carmen is located at Calle 38 # 8-19, Calle del Santísimo, Cartagena, Bolívar, Colombia. You can call ahead for reservations ((+57 5) 664 5116) or reserve your tables online.