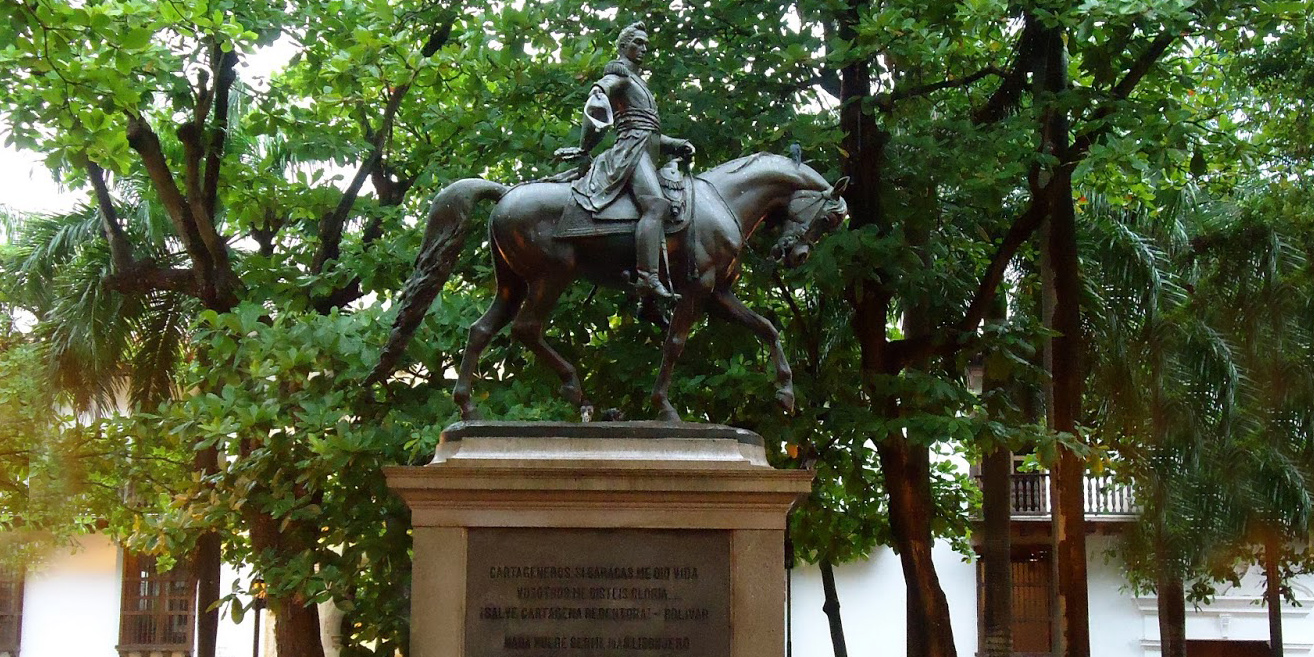 The Plaza de Bolivar in Cartagena Colombia
This cozy, shaded square sits in the heart of Cartagena's historic Walled City and is a haven for travelers and locals alike. There are plenty of benches and places to sit under the shade of trees to escape the heat of the day while exploring Cartagena. The Plaza de Bolivar is also the perfect spot to see and hear traditional dance and music displayed by local artists while you rest.
When you're ready to explore again, the plaza is an excellent starting place surrounded by some of the most beautiful and architecturally stunning buildings in Cartagena.
The History of the Plaza de Bolivar in Cartagena, Colombia
Originally home to bullfights, the square was formerly known as the Plaza de la Iglesia and the Plaza Mayor before the Spanish Inquisition made its South American home in Cartagena.
When the Catholic Church came to Colombia to hunt heretics, it was renamed to the Plaza de la Inquisición. The now infamous Palace of the Inquisition was built fronting one side of the plaza. (This imposing building now houses a museum featuring artifacts—including torture devices—used during those dark times to wring confessions out of supposed transgressors.)
However, When Simón Bolívar helped the native Colombians throw off the rule of Spain in 1819, the square was renamed in his honor to the Plaza de Bolivar. This dedication to the South America's national hero is evidenced by the massive and beautifully sculpted version of Bolivar on horseback that sits majestically in the center of the square. On a plaque below is an inscription of one famous quote by the Venezuelan freedom fighter: "If Caracas gave me life, Cartagena gave me glory."
The Plaza de Bolivar—a Traveler's Oasis in the Heart of the Walled City
Nowadays the Plaza de Bolivar in Cartagena frequently plays host to dance troupes and musicians who display their artistry for all to see. Many street vendors also frequent the park selling handicrafts but don't hound visitors like in many other "touristy" spots. You're also apt to see locals engaged in heated games of checkers and chess as well as other visitors to this historic city from all around the world. In short, the park is an excellent place to "people watch."
Whether it's the culture, the art, the people, the history, or the architecture that brings you to Cartagena, you owe it to yourself to pass through (and even sit for a while in) the shade of the Plaza de Bolivar.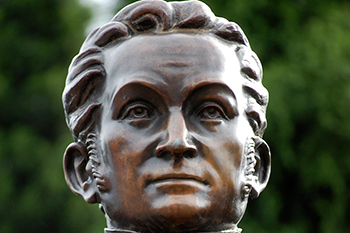 Simon Bolivar
He led Venezuela, Colombia, Panama (part of Colombia during this period), Ecuador, Peru to independence from the Spanish Empire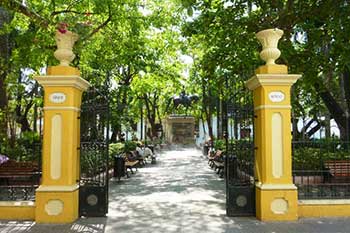 Plaza de Bolivar
Entrance to the Plaza with Simon Bolivar on horseback in the center of the square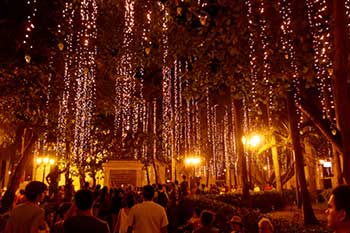 New Year's Eve
Vibrant Parties in the Plaza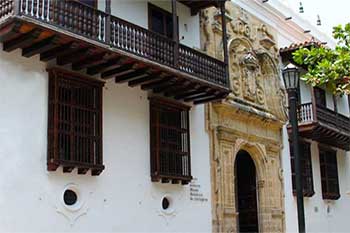 Palace of Inquisition
Directly opposite the Plaza de Bolivar