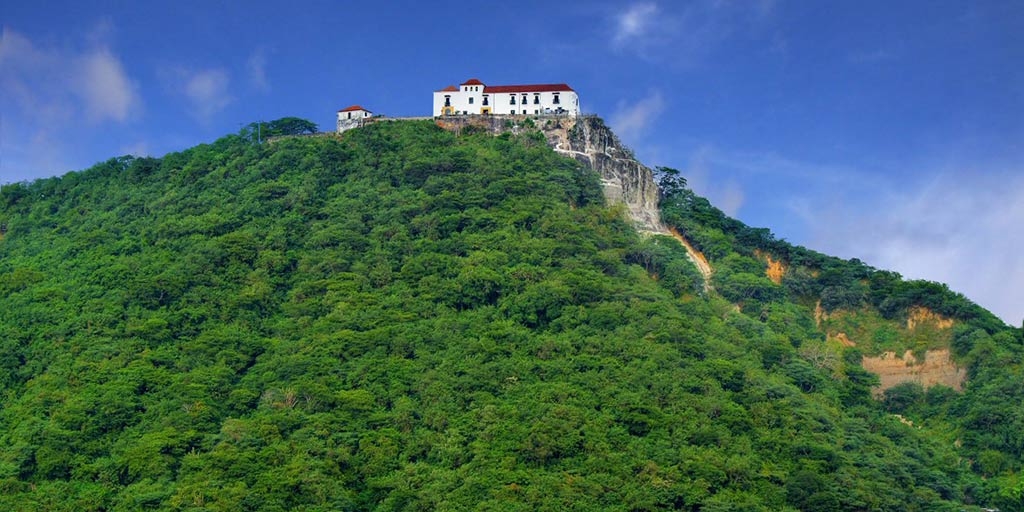 Convento de la Popa in Cartagena
This beautiful convent sits atop the highest hill in Cartagena, overlooking the city and Caribbean Sea below. From the flower-filled patios you can gaze down into the city and enjoy a nearly 360 degree panorama.
Viewing this spectacle from this historic point it's hard not to imagine what Cartagena would have looked like a hundred or two hundred years ago when the Spanish ruled the seas, shipping millions of tons of emeralds, gold, and cash crops from the fortified seaport.
The history of Convento de la Popa
The name of the convent actually translates into the Convent of the Stern which is an homage to the shape of the hill it sits upon (it looks like the back of a boat from afar). It was founded in 1607 by Augustine monks. Back then the convent was originally just a meager wooden structure built as a subsidiary of the monetary of the same order. It was later fortified, shortly before the 1815 siege of Cartagena, and though it was refurbished after a brief period of abandonment has remained much the same for nearly 200 years.
The chapel itself is small but one of the most breathtaking in Cartagena. Inside you'll see the gorgeously wrought image of La Virgin de la Candelaria, the patroness of Cartagena which, according to legend, replaced a pagan icon cast off by Fray Alonso de La Cruz Paredes when he came to claim the spot for the Virgin Mary.
But the hill hasn't always had such a peaceful history. The convent was used as a base of operation for military forces during the war for Colombian independence and the civil wars of the 19th century.
Getting to Convento de la Popa from Cartagena
Getting there today is easy (and affordable). Though you can walk to the top of the hill, it's not recommended. Instead, grab a taxi from the city center for roughly 45,000 peso (or about $15 US) and be at the top in a matter of minutes. There you can enjoy the views from the encircling patios or pay the small suggested donation (10,000 pesos — $3 American) to enter the chapel proper.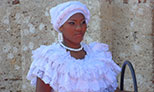 Palenquera Fruit Seller
There are plenty of places to get traditional fruits and Sweets from Vendors on the streets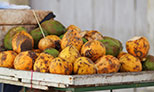 Coconuts for Sale
Vendor and Cart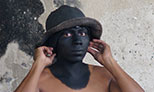 Black Faced Street Performer
A Member of the Asociacion de Artista Escemico de Cartagena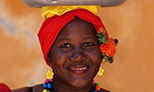 Palenquera Fruit Seller
On the streets of Cartagena