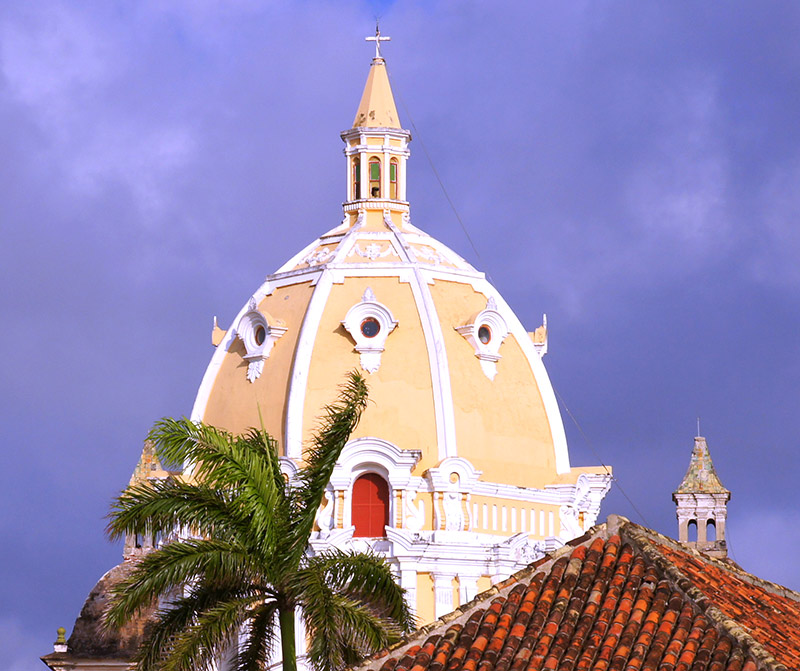 Same-sex Marriages in Cartagena
Cartagena has long been a wedding destination for straight and Same-sex Marriages. People come not only from all over Colombia but all over the world as well to be married under the Caribbean Sun. Whether those couples come for the ultimate beach wedding or just want their union to be close to a glorious honeymoon destination in this seaside city with such historic charm, Cartagena has seen thousands of happy couples tie the knot.
And as our culture grows and expands, so has the opportunities for same-sex couples to have gorgeous, unforgettable ceremonies here in Cartagena. Same-sex marriages have been legal in Cartagena since April of 2016 when the Constitutional Court of Colombia ruled that laws banning same-sex marriages in Colombia were unconstitutional. This landmark ruling opened the door for equality while also providing same-sex couples access to Cartagena as a traditional wedding destination.
Evening street procession from the church immediately after the church wedding
Support Continues to Grow for Same-sex Marriages in Colombia
The road to recognition and acceptance of same-sex marriages in Colombia has been a long one but polls comparing public opinion over the years show support has continuously grown over time. Indeed, in 2012 a nationwide poll found that just 28% of Colombians were in favor of same-sex marriages while a similar nationwide poll in 2019 found that a whopping 50% of Colombians supported such unions. That is a tremendous growth over a noticeably short time frame, suggesting that the cultural acceptance of LGBTQ lifestyles across Colombia has permeated even previously opposed populations.
And, because Cartagena is more metropolitan and worldly than most Colombian cities with influence from all over the world (including Europe) it has always been a little more lenient, a little more accepting of individual lifestyles.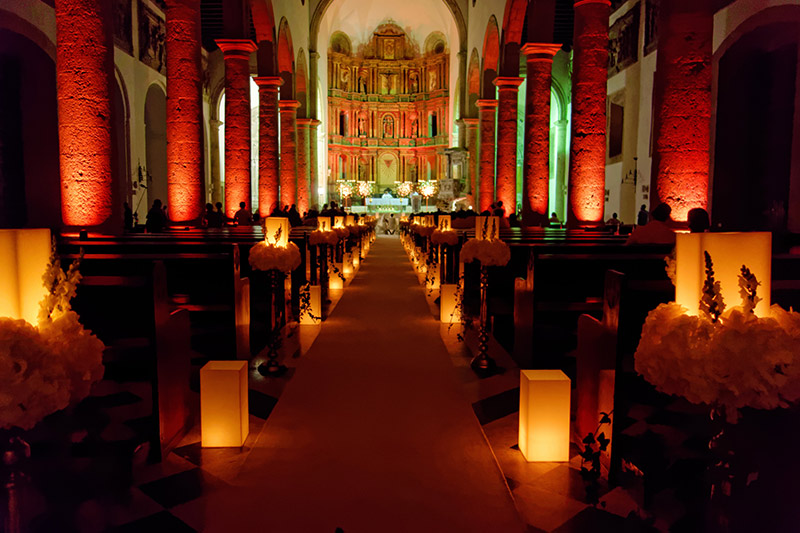 Make Cartagena Your Wedding Destination
From the charming Old-World architecture to the colorful arts and crafts created here to the natural beauty of the Caribbean coastline, Cartagena offers a little something for any couple planning their joyous union.
Imagine saying your vows in front of family or friends on a sandy beach with the ocean behind you and the sun setting in the background as the sky lights up with its natural nightly fireworks show.
Picture a more intimate ceremony on the rooftop patio of any of our breathtaking vacation rental homes—many of which still retain that Spanish Colonial charm while providing modern accoutrements such as chef's kitchens and high-speed internet access.
Dream of your pre-ceremony celebrations or wedding reception at any of the hot nightspots that Cartagena has become known for—beautiful people in a passionate Latin atmosphere!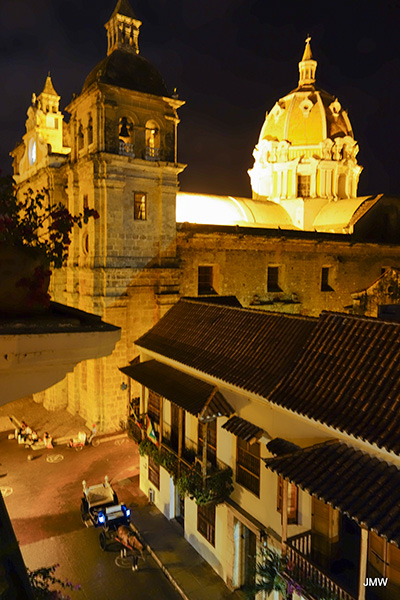 Make Cartagena Your Same-sex Wedding Destination
And after the wedding of your dreams, Cartagena offers pretty much anything you could ever imagine for your honeymoon getaway:
• Romantic dinners and dancing under the stars
• Exciting adventures to nearby coral reefs just outside the city
• Lazy days floating on your own private yacht or relaxing on the white sandy beaches of the Rosario Islands
• Nightlife that rivals any party destination in the world with international flair blending seamlessly with traditional Spanish accents
• Exotic foods from around the world crafted by adventurous and innovative chefs
• Cozy vacation rental homes with private rooftop terraces, swimming pools, and luxury accommodations
Start planning your destination same-sex wedding here in Cartagena today. Contact us to see our exclusive listing of luxury vacation rental homes and villas in the heart of Cartagena's Old City and learn about our full-service concierge. We make planning any event, excursion, or romantic rendezvous easy and fun.