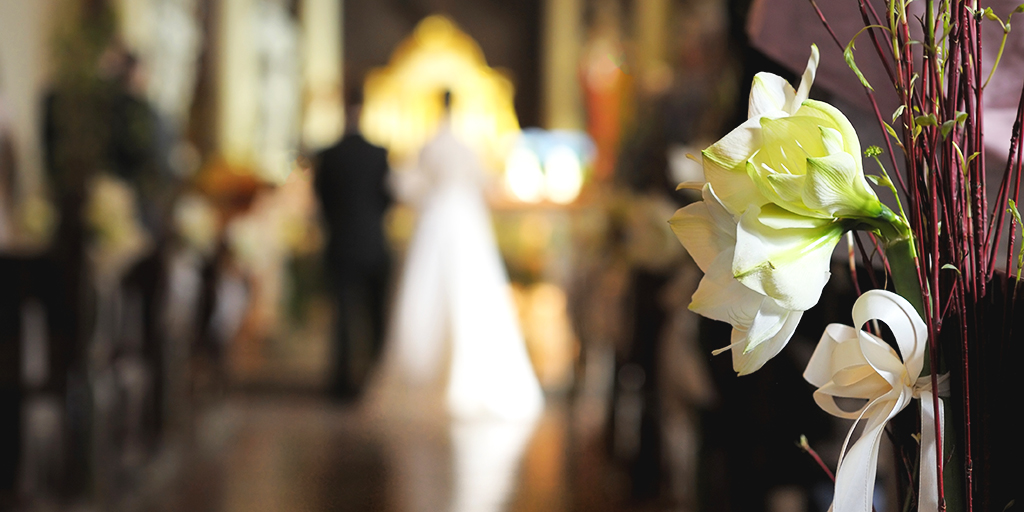 Legal Requirements for Getting Married
Cartagena, Colombia is one of the most romantic destination wedding locations in the entire Caribbean: historic churches, gorgeous vistas, and honeymoon getaways around every corner! But there are a few marriage requirements in Cartagena that many foreign travelers might not know about. And not knowing about these legal requirements for getting married in Cartagena could mean that your destination wedding is put on hold or is invalidated after the fact—neither of which is the fairy tale outcome you're dreaming of.
If you're planning a wedding in Cartagena, we're here to help ensure your special day goes off without a hitch. Below you'll find the legal requirements for civil marriages in Cartagena as well as the requirements for a religious ceremony in the city.
Requirements for a Civil Wedding in Cartagena
Under Colombian law foreign travelers do not have to apply for a special visa in order to get married in Colombia. All you really need are a few simple documents that most travelers will already have available to them and normal wedding-specific documents similar to those you'd be required to file in your home country.
If you're planning a civil wedding in Cartagena you will need:
For Native Colombians
1) An authenticated copy of your citizenship card (Cedula de Cuidadania).
2) An authenticated copy of the Civil Registry of Birth (issued within the last three months).
3) The Wedding Application signed by the couple.
For Foreign Travelers
1) A valid Passport.
2) A Visa in force or permission of the Administrative Department of Security DAS (if applicable).
3) An officially Authenticated Birth Certificate issued within the last 90 days. (Please note, if your birth certificate was issued in any language other than Spanish, the document MUST be translated into Spanish and legalized by the Foreign Ministry, also called "apostilized".)
4) A Wedding Application (signed by the couple).
5) An authentic Certificate of No Impediment or a Certificate of Singleness.
Bumps in the Road?
There are several "non-standard" circumstances that may require additional documentation to ensure that your wedding in Cartagena goes as planned.
• If you've had a previous marriage Annulled, you will need documentation to that effect.
• If you've survived a previous spouse you may need your original Marriage Certificate and your spouse's Death Certificate.
• If you are divorced, you may need your original Marriage Certificate and your Divorce Decree.
The Requirements for a Religious (Catholic) Wedding in Cartagena
Cartagena is a deeply religious, Catholic city. It has been since the Spanish first landed here almost 500 years ago. As such, planning a Catholic wedding in Cartagena is a little more difficult than arranging a civil ceremony. However, if you have your heart set on getting married in Cartagena, it can be done!
The documents you will need include:
1) An authenticated Certificate of Baptism (filed no less than 90 days before your planned wedding date).
2) A Confirmation Certificate (which, like your Birth Certificate, must be translated into Spanish.)
3) An Updated Civil Registry with seal for marriage (issued within the last three months).
4) A copy of the Citizenship Card> or Passport of bride, groom, best man and maid of honor.
5) Two recent Photos (passport size).
If either the bride or the groom is not Catholic, additional steps must be taken including:
• Retrieving a Baptism Certificate from their own church. (Translated into Spanish).
• Obtaining a Certificate of No Impediment or Certificate of Singleness.
(Keep in mind that if either the bride or the groom was married by the Catholic Church and has since been divorced, that previous marriage must be invalidated by the Catholic Church before another marriage can take place.)
When You Have All the Documents in Order . . .
These documents must be taken to a Notaria. An additional form must be filled in and a fee paid in full before the documents can be processed. If everything checks out, the Notaria will publish an "Edicto" in a local newspaper publically allowing anyone to voice objections or legal reason for the wedding to be denied (which is highly unlikely).
After 15 days (the mandatory length time) the Notaria will contact the wedding party and finalize a date and location for the wedding (which will be listed in yet another form). After that, you simply wait for your special day! (Or if you're the bride, agonize over everything down to the smallest details.)
A Little Planning Can Make Your Marriage in Cartagena Seem Like a Vacation!
Getting married in Cartagena, Colombia is much easier than tying the knot in many other countries around the world but it does require a little advanced planning. (No eloping like they do in Vegas). However, if you know the legal requirements for getting married in Cartagena before starting the process, finding and filling all of the required paperwork really isn't as difficult as it sounds.
Before you know it, you'll be dancing the night away at your wedding reception then slipping off for an unforgettable honeymoon in romantic Cartagena!
Contact us today and we will be more than happy to point you in the right direction to smooth your weddings plans and to make sure your big days goes without a hitch.
Best wedding venues in Cartagena