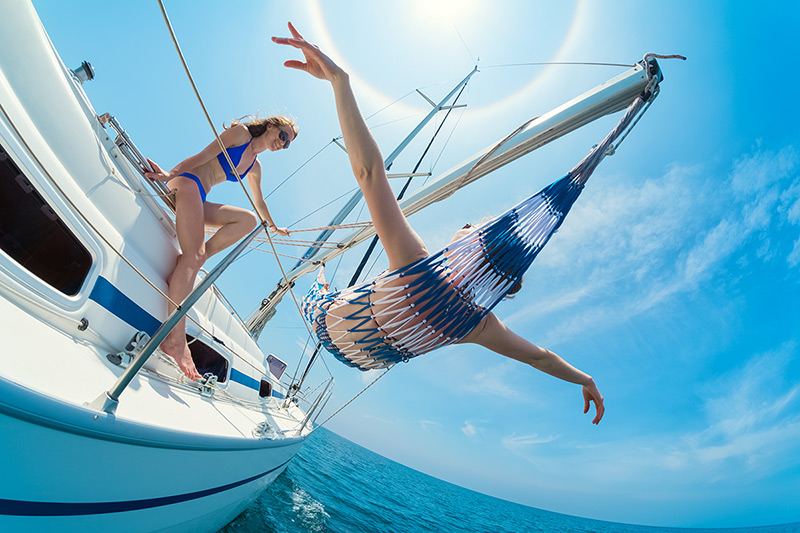 Private Boat Charter vs Public Boat Tour
When you're vacationing in Cartagena, you simply have to make time to see a little of the coastline (and the amazing islands nearby) by sea. There's no better way to truly experience life outside the historic port city than by getting out on a private boat charter, feeling the spray splash up to cool your sun-kissed face, and dazzling at the brilliant blue of the Caribbean waters.
Getting away from the Old Walled City for a day trip to the Rosario Islands for some tanning on a secluded beach or to a coral reef for a bit of snorkeling will help you fully relax and recharge so you can truly enjoy Cartagena's amazing nightlife, stunning eateries, and glorious cultural scene.
Renting a private charter boat in Cartagena is simply the best way to do that for you, your family, and your friends.
While you may be tempted to settle for a public boat tour, there are some things you should know before you make that important decision.
Public Boat Tours in Cartagena
Public boat tours are affordable, readily available, and you can book one simply by showing up at the peer and lumping in with a bunch of fellow vacationers. But there are significant "cons" to a public boat tour as well that more discerning travelers simply won't enjoy.
First, they're crowded. Captains often cram as many people as they're legally allowed to ferry onto their speed boats in order to maximize the profit they reap from each trip.
Next, you don't have a choice as to where they go. Indeed, most public boat tours in Cartagena take visitors to the same handful of spots—which means you'll be spending the day in a crowd even when you get to where you're going.
Lastly, you don't get the personal attention or feeling of freedom that you do when the boat (and crew) you've chartered is your own: you're stuck on the captain's schedule, you can't change your destination if you wanted to, and the crew often sees vacationers as "cargo" they have to ferry from one spot to another—not a valued client.
If a public boat tour is your only experience on the Caribbean in Cartagena, you'll never know what you're really missing.
Private Boat Charters in Cartagena
Private boat charters are really the best way to go. Not only are these boats often nicer (newer, better kept, crewed by experts), they are available only to a select few—the discerning traveler who wants to see Cartagena from the Caribbean but wants a personalized adventure, not a group excursion.
But are private boat charters in Cartagena really worth the money?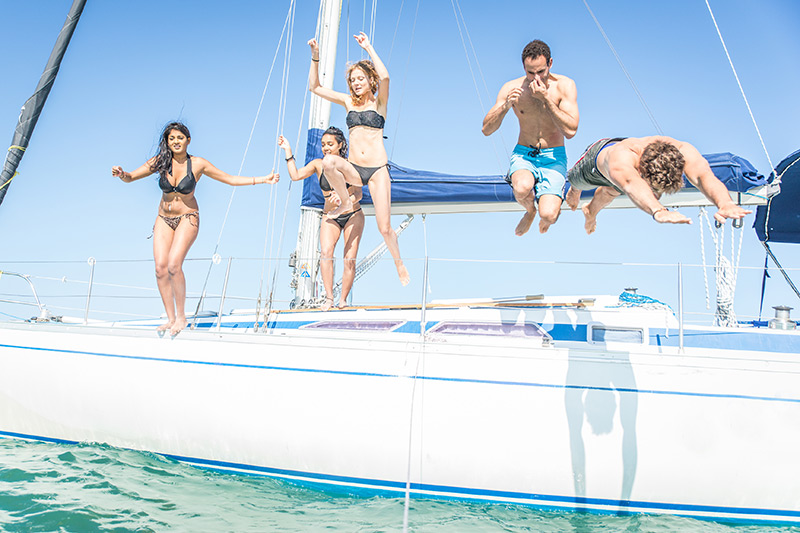 Private Boat Charters Offer Freedom You Can't Get Otherwise
You can choose to charter your boat for private trips to anywhere that's publically accessible (and even some places that are available only with special permission). That means that you can hit well-known hotspots (like Playa Blanca on the island of Baru) or you can chart your own course, choosing instead a private beach on a less-well-known islet.
In the mood for a little more privacy? You can even request a private itinerary that includes exclusive snorkel/diving/swimming stops at offshore locations inside protected national parks.
And because your chartered boat is your boat (at least for the duration) you can schedule your trip any time of the day. Plan a picnic lunch on a sandy shore, a feisty fishing adventure offshore, or a romantic sunset cruise.
Your Boat is Yours
You'll be traveling with only those you invite. No getting crammed in with a bunch of strangers whom you don't know. This is a great opportunity for families and travel buddies to make once-in-a-lifetime memories on the gorgeous Caribbean Sea off the coast of Cartagena.
That also gives the captain and crew an opportunity to get to know you by name and deliver that level of personal service that public boat tours just can't. Alternatively, if you feel like relaxing in your own thoughts, the crew can leave you be as you see fit.
And, if you have the inclination to see something else or you want to change your destination mid-route, you can request your captain take you anywhere you wish.
Private Boat Charters in Cartagena are Affordable (and Easy to Schedule)
The two biggest reasons people vacationing in Cartagena choose public boat tours are value and convenience. They enjoy the ease of simply arriving at the pier and picking a tour.
But, because we work hand-in-hand with local private boat charter companies, we can offer our guests special rates, package plans, and the convenience of having your own personal concierge take care of all the arrangements.
Indeed, when you bring four guests or more and split the cost, you'll be amazed at just how affordable a private boat charter in Cartagena becomes! Add more people and your exclusive private adventure can easily be as affordable as one of the public boat tours offered by tour companies at the pier.
Sound interesting? Let our complimentary concierges book your day trip. All you have to do is give us a call. We can arrange everything from travel to and from the dock to special requests like picnic lunches, beverage coolers, fishing equipment and more.